FAITH BLEASDALE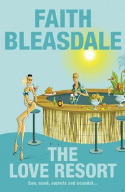 The Love Resort (2005)
Romance author and owner of the Love Resort Anne-Marie Langdale is struggling with writer's block. So she runs a competition to get three good-looking couples to the Caribbean island to help inspire her creative juices. Who are the lucky couples? Thea and Tim - she's a wannabe actress, he's a struggling actor - are actually best friends in a platonic relationship; Jimmy is intending to propose to Emily but she's not so keen on him; and Carla is trying to get Lee to commit. With newlywed celebrities Todd and Katie added to the mix, Anne-Marie finds that the path to true love and romantic novels just doesn't run smoothly.

---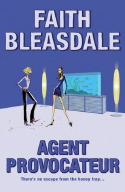 Agent Provocateur (2004)
Magazine journalist Betty has to shadow Grace for a week, watching the honey-trapper test men to see if they are faithful. But Betty is finding the assignment tough - she takes an immediate dislike to Grace and her job. Then the women are manipulated into a bet that Grace can seduce Betty's husband, Johnny. But will anyone emerge as the winner? This is a good concept but it is poorly written, especially when jumping between viewpoints.

---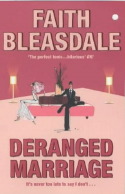 Deranged Marriage (2003)
Imagine signing a pact at 20, saying you'll marry your friend 10 years later if you are both still single. That's just what Holly and her best friend, George, did in a drunken haze. But now as Holly turns 30, George, a lawyer, is back to take her to court to enforce the marriage pact - ignoring the fact that she already has a gorgeous boyfriend.

---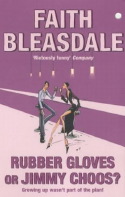 Rubber Gloves or Jimmy Choos? (2000)
University graduate Ruth is facing a tough year after her boyfriend dumped her on graduation day and then left for Australia. Now she doesn't know what to do with herself - she's never wanted a career, she's only ever wanted a husband. Moving in with some uni friends, Ruth starts to forge herself a new life.