ELLEN MEISTER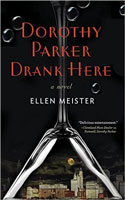 Dorothy Parker Drank Here (2015)
In the Algonquin Hotel there is a guestbook with signatures from all the famous writers who stayed there. The guestbook has magic powers as it enables the people who signed it to have two choices after death: follow the white light and go to the afterlife or remaining in the Algonquin Hotel as a ghost. And that is what the famous Dorothy Parker chose. But after 30 years seeing her friends passing over to the white light, she feels lonely and decides to find someone to keep her company - getting the disgraced writer Ted Shriver to sign the guestbook. Ted was one of the best writers in the 1970s but a scandal of plagiarism ruined his career and now he's moved in at the Algonquin Hotel to die of cancer. Dorothy enlists the help of TV producer Norah Wolfe who wants Ted on her show to save it from cancellation. Norah also has her own personal motives to get close to Ted and together with Dorothy they will try to get through his stubborn rejections before it's too late.  With hilarious appearances of celebrities from the past, including Groucho Marx, Lillian Hellman, and Robert Benchley, Dorothy Parker Drank Here gives the reader a glimpse in the intriguing lives of writers past and present. It's a funny, entertaining and moving novel. (NP)

---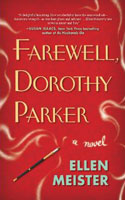 Farewell, Dorothy Parker - Ellen Meister (2013)
Violet Epps is a successful movie critic living in New York but her life isn't as glamorous as it seems: she's never been able to say no to people and so she still hasn't found the courage to dump her loser boyfriend. At work she is afraid to stand up to a just-out-of-college assistant who thinks she runs the place; but, most important of all, she is fighting to gain custody of her niece after the parents died. Everything changes when one day she goes to lunch at the famous Algonquin Hotel and meets the spirit of her hero, Dorothy Parker. Dorothy refuses to cross to the afterlife and she's been haunting the Algonquin Hotel since her death. She volunteers to help Violet solve her problems, but she's got her own motives behind her altruistic support. With Dorothy Parker's famous witticism coming out of every page, this novel is hilarious and absorbing, a tribute to one of the most quotable writers of the 20th century. (NP)

---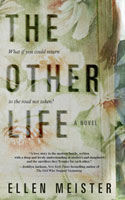 The Other Life (2011)
Quinn Braverman is happily married and expecting her second child. As a child, Quinn found a portal to a place where her other life was occurring. The other life was a place where every choice she made was the opposite of what was actually occurring in her present life. For more than 20 years, Quinn ignored the portal and lived her charmed happy life. However, when Quinn gets news that her unborn baby has a life-threatening condition, Quinn cannot resist the temptation of another simpler life. She enters the portal and finds that her deceased mother is still alive and she is living a carefree life with her neurotic shock-jock ex-boyfriend. Quinn travels between worlds, unable to cope with her unborn child's prognosis and unable to stay away from her caring husband and wonderful six-year-old boy. As the portal shrinks, it is more difficult for Quinn to travel between worlds and she must decide where she is needed most. This is a beautifully crafted story about motherhood and the choices we make and the long-lasting consequences. HBO has recently optioned the book to become a series. (AO)

---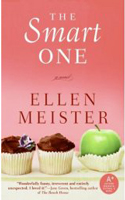 The Smart One (2008)
Bev is one of three sisters - she's the Smart One; Clare, a married mother of two, is the Pretty One; and youngest sister Joey, a former one-hit wonder pop star who became a drug addict, is the Wild One. Bev, after several career missteps and a divorce, has just finished her degree and applied to become a teacher in Las Vegas. But first she has to help her parents' next-door-neighbours, the Waxmans, sell their Long Island home since both couples are sunning it up in Florida. The Waxmans' son, comedy writer Kenny, is also back in town but Bev is still not ready to forgive him for something that happened years ago. Then they find a body stuffed in an industrial drum at the house and as the sisters endeavour to uncover the truth, even more skeletons fall out of everyone's closets. This is a smart one about sibling rivalry and living with labels - with a murder mystery on the side.

---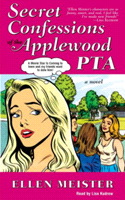 Secret Confessions of the Applewood PTA (2006)
When a location scout announces that Applewood school may make the perfect setting for an upcoming George Clooney movie, the mothers of the PTA think their fantasies are about to become real. This is their chance to get up close and personal with the hunky actor - oh, and their school will finally get its much-needed stadium. But Maddie Schein, Ruth Moss and Lisa Slotnick need to band together to save the project because PTA president Suzanne Podobinski has decided that the movie threatens historic Applewood Rock. The trio also face dramas on the home front - Maddie thinks her husband is having an affair with his cousin; Ruth is looking for some loving after her husband's stroke left him impotent and Lisa has to deal with an alcoholic mother.