ELIZABETH NOBLE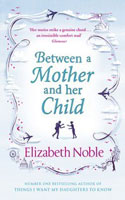 Between a Mother and Her Child (2012)
Maggie had the perfect life - nice house, three wonderful children, loving husband - until her world fell apart when her son Jake died. The family relationships suffer as they all deal with their grief differently and Maggie struggles to keep her family together. Kate arrives as housekeeper and Maggie's companion as she helps her to rebuild her life, but why is Kate so keen to help a stranger? If you're an Elizabeth Noble fan, then you'll enjoy this. It is well written and has engaging characters, but it isn't one of her best. Elizabeth has set the bar high with her other books, and whilst it successfully explores a difficult subject and you feel for the characters, it just lacks a quality that Things I Want My Daughters to Know and The Girl Next Door had. (AB)

---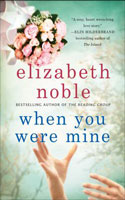 When You Were Mine (2011)
Susannah is 40, divorced, childless and has been dating a closed-off man named Doug for more than eight years. She is helping Amelia - her smart-mouthed, brazen best friend since high school - through chemotherapy. You could say her days are full of tasks and void of fun. Susannah's life takes an interesting turn when she runs into Rob - her first love - at her brother's wedding, and he isn't wearing a wedding band.
Things get complicated when they decide to become friends again, even though Susannah can't help but fantasise about him and reminisce about their good times. For the first time in her life, Susannah has some hard choices to make alone.
Not your average chick lit, this book had many well-fleshed-out characters and a surprise ending. I liked the book but not the constant change in storytelling perspective, which came choppily and without warning. (AV)

---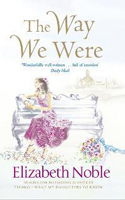 The Way We Were (2010)
Books from this author usually need to come with a warning sticker saying: "Do not approach without a tissue box handy." This one - while it will tug on your emotions - isn't a tearjerker. It's centred around Susannah, who can't stop thinking about her high school sweetheart, Rob, after she bumps into him at her brother's wedding.
Susannah already has one marriage behind her and is living with her older partner, Douglas, who comes with a ready-made family of three children. A family she's never really felt connected to. Rob, who joined the armed forces, has never married. Does this chance meeting mean Susannah should take a second chance with him?
With lots of flashbacks and unexpected turns, this is an enthralling tale that is a welcome addition to that library of stories about being reunited with a lost love.

---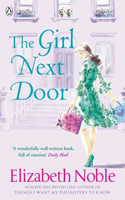 The Girl Next Door (2009)
The story revolves around a cast of characters who live in an apartment building in New York's Upper East Side. Eve and Ed Gallagher have moved over from England for his job and Eve's finding herself a bit lost without her friends, family and own job. But she finds some comfort in her friendship with elderly neighbour Violet and starts thinking now might be the time to have a baby.
There's marriage problems lurking for some of the other residents, including Kimberley, who is an over-anxious mother to her IVF child Avery and is unaware her husband has his eye on the married woman across the hall, Rachael.
But maybe there's also romance in the air as wealthy layabout Jackson Grayling III (aka Trip) finally gets off the couch to pursue fitness fanatic Emily. And shy librarian Charlotte is head over heels in love with one of the Cuban doormen.
Warning: This one comes with a tearjerker alert.

---
Things I Want My Daughters To Know (2008)
After their mother Barbara dies of cancer, four sisters struggle to cope with their grief and to ensure their future happiness. Each sister has a wildly different personality and has their own set of problems.
The story is punctuated with letters from Barbara that she wrote before she died and her diary. By shedding light on her own life of her successes and mistakes, Barbara helps her daughters to get on with their lives and tackle their problems.
To say this book is a bit of a tearjerker is an understatement but the tears are well worth it. It is a beautifully heartwarming story of the bond between mothers and daughters. Make sure you have some tissues handy! (AB)

---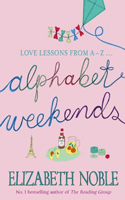 Alphabet Weekends (2005)
When Natalie is dumped by her long-term lover, her childhood best friend Tom convinces her to give him 26 dates so he can show her how he is her perfect man. Or at the very least he hopes it will distract her from her broken heart.
The Alphabet game is born, and each of them take turns to think up activities based around each letter of the alphabet, starting with a daunting 'A' for abseiling. Natalie at first doesn't take the game too seriously but as they go through the alphabet will her feelings towards Tom change? And as Natalie and Tom play their games, their friends and family struggle with illness, adultery and broken hearts.
Not quite as much of a tearjerker as her other novels, but it still pulls on your heartstrings and is a fairly gripping read. (AB)

---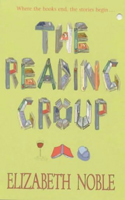 The Reading Group (2004)
"The real, hidden subject of a book group discussion is the book group members themselves." So sets the scene for this story. Five diverse women form a book club and while discussing a variety of books, they form unintended friendships. The books chosen by the women feature largely as part of the story and are related to the circumstances of one or more of the women.
Whilst it is interesting to learn about the titles Noble chooses, their inclusion is a little disjointed and feels like a convenient thread to join the characters together. Nicole and Harriet are true friends, the sort whom tell each other everything; Harriet is honest with Nicole about her rotten unfaithful husband and Nicole tries to convince Harriet that she really is married to one of the best men around.
Polly and Susan are old friends, and then there's Clare who joins the group on the recommendation of her mother who works with Susan. Each of them suffers ups and downs in their relationships and family life. Nicole must choose whether to stay with her philandering husband and Harriet must finally decide whether she really does love Tim. Susan is trying to cope with her unwell mother, while midwife Clare is desperate to have a baby and this failure risks her marriage to Elliot. Meanwhile can Polly really choose her daughter over her fiance?
It is obvious this book is one of Noble's earlier novels. There are so many points of view it is difficult to learn the voice of each until you are well entrenched in the book. As usual though, she delivers a touching and feel-good read but this one is not a tearjerker! (LF)