ELIZABETH DUNK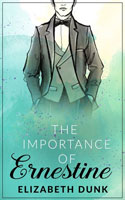 The Importance of Ernestine (2018)
Cecily Carter and Gwen Fairford both work in politics in the Australian capital and fall for men from the other side of the political fence. Cecily, who has her sights set on becoming an MP herself one day, is being mentored by John Worthing. She hopes her past as a foundling whose parents never came forward to claim her won't thwart her plans. John is captivated by Gwen at a social function but strives to keep their romance a secret from his friend and her colleague, Alec Moncrieff. Meanwhile Alec, a slick political operator, is pushing forward with a foundation to help mothers with postnatal depression and becomes besotted with Cecily. Both men eventually get into trouble when they find it hard to keep their stories straight.
This modern adaptation of one of my favourite plays, Oscar Wilde's The Importance of Being Earnest, follows its social satire roots, with a cleverly woven plot and an air of farce. I really missed the presence of a true Lady Bracknell character though as Gwen's domineering mother only played a bit role.

---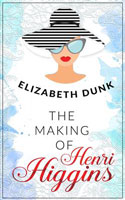 The Making of Henri Higgins (2017)
An associate enters a bet with publishing mogul Henri (Ree) Higgins to see who can take a random person and make them famous within two weeks. At the appointed time, cleaning lady Elizabeta enters Ree's office and so becomes his fame game project. Elizabeta is actually a single mother and office manager who cleans on the side to learn more about the publishing industry and help launch her daughter Angelina's fashion design business.
With its nod to Pygmalion, this story isn't about teaching someone to be a lady; instead it's about making someone a well-known name, in a society where so many chase their fifteen minutes of fame and where value is measured by social media likes and clicks. Elizabeta is an ambitious character, with a laser-focus drive to support her daughter, who has Down's syndrome. She embraces Ree's challenge and films a series of Youtube videos showing how you can spruce up your surroundings with her simple tips. So there is no My Fair Lady makeover as expected but of course Ree does become accustomed to her face in what is a pleasant, light read.