DOROTHY KOOMSON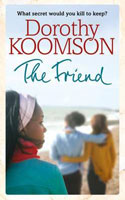 The Friend (2017)
With her three children in tow, Cece has joined husband Sol in Brighton. But she is disconcerted to find that her twins' new school was the scene of a recent bashing of alpha mum Yvonne. With Yvonne still in a coma, Cece becomes close to Maxie, Anaya and Hazel, who all seem guilt-ridden about the attack on their friend and are each hiding a major secret.
While it was initially difficult to keep track of each woman, this story really keeps you guessing about their secrets and who is responsible for Yvonne's injuries. The women's pasts are delved into with depth, ensuring readers can enjoy well-developed characters and a pageturner plot.

---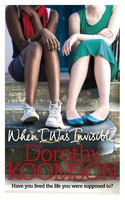 When I Was Invisible (2016)
Two girls who share the same name become best friends through their love of ballet. But nearly twenty years later, they are no longer in contact with one another, having long gone their separate ways. Nika, who was once in the public eye for her marriage to a footballer, ends up living on the streets, while Roni becomes a nun.
Told from both women's perspectives over a wide timeframe, the story delves into the traumatic experiences each has faced and why their lives have turned out this way. With its dark themes and raw emotion, I was totally gripped – a very powerful read indeed.

---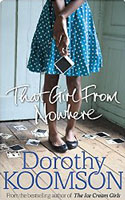 That Girl From Nowhere (2015)
After the death of her father and the breakdown of her relationship with Seth, Clemency Smittson - Smitty - decides to start afresh and moves to Brighton. But with her mother in tow it's not exactly the clean break she imagined. And life is about to get more, not less, complicated when she discovers the birth parents who gave her up for adoption and an ailing grandmother who sees Clemency as the answer to her prayers.
As ever, readers get more than they bargained for with Dorothy Koomson in a story that is unpredictable, emotional and dramatic. Far from a simple adoption narrative, the story goes off into uncharted territory and whilst this is refreshing, there's also a sense in which it is a bit of an imaginative leap. At the end of the novel there are still so many matters unresolved, that despite it being over 400 pages long, in some ways it feels as if the story is only just beginning. Yet, Koomson continues to breathe new life into a genre that she has really made her own and she always keeps readers on their toes. This is issue-driven, thought-provoking fiction that doesn't fail to engage its audience in the lives of its characters and the moral questions it poses.(JC)

---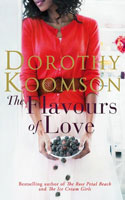 The Flavours of Love (2013)
Saffron Mackleroy's husband, Joel, was murdered 18 months ago and, ever since, she has been struggling to deal with her grief in order to be there for her children, Phoebe, 14, and Zane, 10. But when Joel's murderer starts writing letters to Saffron and Phoebe becomes pregnant, Saffron's world threatens to implode.
I've never read a Dorothy Koomson book and I must admit whilst the title and front cover are understandable having read the novel, for me they don't really portray the dark, foreboding, unsettling spirit of the book. Indeed, rather than a bright, light romance, this is a gripping, psychologically and emotionally intense novel that deals with murder, stalking and teen pregnancy. Koomson's writing is powerful and the way she gradually reveals the various pieces of the puzzle makes you want to read on.
From the blurb and the title, I expected cooking to play a bigger role in the novel and whilst it did bring together elements of the story I felt at times it was a bit supercilious. I also felt that the outcome of Phoebe's pregnancy and the father of the child was slightly glossed over. But these are minor quibbles. Indeed this book is superb, and Koomson writes with particular accomplishment about Saffron's sense of loss and trying to hold together a family in the aftermath of such tragedy. And the pace and mood of the novel is wonderful: suspenseful and dramatic. It is a book that demands you to keep reading and holds you in its thrall until the very last page. (JC)

---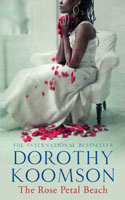 The Rose Petal Beach (2012)
When Tami's husband, Scott, is accused of an awful crime by her friend, she doesn't know who to believe. This dark story, a real page-turner, slowly reveals the relationship she has with her husband and her friendship with two women who live on the same street. Everyone, it seems, has secrets and when things take an even more tragic turn, Tami is left wondering if she can even trust herself.
This is one of those stories where it is best if you don't know much before you begin - instead let the twists take you on a gripping journey. It's definitely Koomson's best to date.

---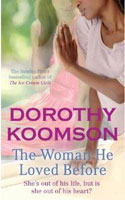 The Woman He Loved Before (2011)
Libby, a beautician, is buying a car when she meets a horribly arrogant guys called Jack. He may be smitten with Libby but she wants nothing to do with him, so it soon becomes a game of cat and mouse. Fast forward six months, Libby and Jack are together and want to take things to the next step and get married. Fast forward again, there has been a terrible car crash and soon Libby realises that Jack's first wife, Eve, has been killed. Then Libby discovers Eve's diaries and, intrigued to find out more about her, she starts to read them. Has Libby opened up a Pandora's box of secrets and is what is written in the diaries the cause of Eve's death? This shows what limits a spouse or family member will go to to protect the ones they love and hold dear.
Koomson is one of my favourite authors but I just didn't enjoy this as much as her other books. (PP)

---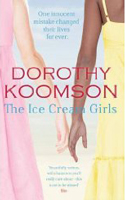 The Ice Cream Girls (2010)
Back in the late 80s, two schoolgirls fall in love with their history teacher Marcus but later discover he was cheating with each of them and harassing his ex-wife Marlene at the same time. Both are witnesses to his death and are tried for his murder ? dubbed the ?ice cream girls? by the press. One gets off scot-free and the other is sentenced to life in jail. Fast-forward 20 years and Serena (the one who went scot-free) is married with two children while Poppy has just been released from prison and is desperate to find out the truth of what really happened from Serena. As Poppy works to clear her name, Serena tries to stop the past resurfacing. Can Poppy and Serena get what they want - or will the truth not be as straightforward as they both believe.
With lots of flashbacks, this is a compelling tale with a very interesting twist and an ending that was so not expected. (PP)

---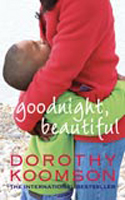 Goodnight, Beautiful (2008)
Nova agreed to be a surrogate for her childhood friend Mal and his wife Stephanie. But during the pregnancy, Stephanie changes her mind and Nova is left to raise the baby, Leo, herself. Stephanie apparently panicked when she saw a text message from Mal to Nova, saying "goodnight, beautiful" and demanded that he cut all ties with Nova and the baby. Now with seven-year-old Leo in a coma, will his father finally return to their lives? And was that text message the only reason that fragile Stephanie feared having a baby in her life?
Told from both Nova and Stephanie's viewpoints in a way that will keep readers on their toes, this tearjerker is the author's best yet.

---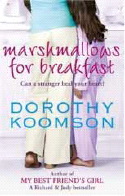 Marshmallows for Breakfast (2007)
Kendra has returned to England from Australia, looking for a fresh start. Leaving behind her lover Will, she takes on a recruitment job with an old friend and moves into a flat owned by architect Kyle. Despite her misgivings, she develops a close relationship with his six-year-old twins, Summer and Jaxon - forging a bond over Saturday breakfast as they come to terms with their mother's absence. But it seems Kendra can't escape her bad memories - as one ghost from her past shows up in her life again. As secrets are slowly revealed, we find out who is hurting and who did the hurting.

---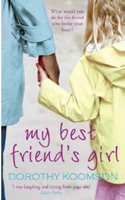 My Best Friend's Girl (2006)
Kamryn Matika hasn't been in contact with her best friend since she discovered that Adele had slept with her fiancé, Nate - and that her daughter Tegan is the result. Then she gets a letter from Adele, telling her that she's dying of leukaemia and she wants Kamryn to adopt the five-year-old. With Tegan being mistreated at the hands of Adele's father and stepmother, Kamryn finds she doesn't have much choice - even though she has a busy job and has never wanted to have children. With the help of her new boss, Luke, Kamryn finds she has to adapt quickly to being a mother. Then Nate comes back into her life. Many readers have rated this as their favourite chick lit book.

---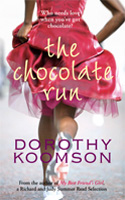 The Chocolate Run (2004)
Deputy film festival director Amber Salpone doesn't like commitment. She's the type of person who works out what type of chocolate people are - in fact she's shown more commitment to chocolate than any man. So when she falls into bed with a friend, the womanising Greg - and he announces that she's the love of his life - Amber's wondering what she's got herself into. And she's definitely not letting their best friends Jen and Matt know about the relationship.

---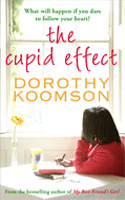 The Cupid Effect (2003)
After departing London to follow her heart's desire to become a psychology lecturer, Ceri D'Altroy moves to Leeds vowing to leave her matchmaking ways behind her for good. Unfortunately, all she seems to do is inspire the new people she meets to change their lives and no one who comes into contact with Ceri is ever the same again. Is it possible that this unsuspecting young woman is a modern-day Cupid? With a plotline that initially shows huge potential, this book unfortunately fails to hit its mark. A disappointing read. (KC)