DIANNE BLACKLOCK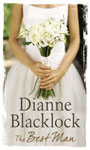 The Best Man (2013)
Publishing publicist Madeleine is getting married to American children's author Henry, who has moved to Sydney to be with her. His best man, Aiden, has come over ahead of the wedding and he certainly turns quite a few heads with his good looks and outgoing manner. In fact he is very different to the reclusive Henry, and Madeleine hits it off with him right away. But Aiden's presence is set to rock the boat. Meanwhile Madeleine's boss, Liv, meets a nice man called David on a flight - and considers whether it's time to start seeing someone again after the end of her marriage. Trouble is her philandering ex is making noises that it's time that he comes home to be with her and their teenage sons. This is an engaging read about commitment, cold feet and starting over.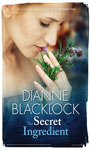 The Secret Ingredient (2011)
Andie Corcoran goes against everyone's advice and marries Ross, 10 years her senior who was still married when they met. She survives the criticism and heartbreak of breaking up his family as she truly believes Ross is the love of her life. Ten years later and their relationship is distant. Andie gave up her dream of becoming a chef and runs a deli instead. When Ross encourages Andie to return to working in a kitchen, she is ecstatic. When her stint in the kitchen doesn't go as planned, she discovers the reason for Ross's distance. Can a leopard change its spots? Can Andie survive the breakdown of her marriage and rediscover her love of food and perhaps much more in the kitchen? (LF)


The Right Time (2010)
The four Beckett sisters are at crossroads. Ellen, the eldest, has finally ended her loveless marriage to Tim; Liz needs to decide whether to stay committed to her affair with a fellow doctor; Emma wants to get married and be taken seriously by her family; and baby Evie is trying to understand the man she married and her place in the world. Then there is younger brother, Eddie, who keeps all of his girlfriends a secret from his overbearing sisters and pursues extreme sports in his spare time. The sisters are different and unique in their own way but united when it comes to each other and their parents. But none of them can reconcile their parents' decision to sell the family home. The characters are real, warm and embracing. The story lacks a certain momentum and there are few surprises but it's a feel-good read that makes us all wish we had sisters. (LF)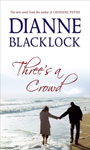 Three's a Crowd (2009)
Annie was like the Carrie of the group - the crux that brought Catherine, Lexie and Rachel together. But with her sudden passing, she not only leaves behind a shellshocked husband Tom and two teenage daughters - her circle of friends are also finding it difficult to regroup. Lawyer Catherine has worked hard her whole life and pushes her friends to strive to be their best too. But things aren't so perfect - she doesn't have a good relationship with her teenage daughter Alice and is talking about leaving her solid but boring husband Martin. Lexie, who is married to hard-working cafe owner Scott, loves being at home with the kids and doesn't know how to tell Catherine that she doesn't actually want a job. Rachel has never settled down - into a career or a relationship. Catherine thinks she needs a man in her life but Rachel can't come clean about the one man she's got her eye on. This is a captivating story about the repercussions of a central character dropping out of your life.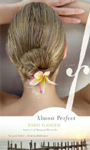 Almost Perfect (2004)
Georgie runs The Reading Rooms bookshop with her sister-in-law Louise. One day a guy walks into the bookshop and Georgie, a loveable bohemian type, tells herself that this is the man she's going to spend the rest of her life with. Can she trust her inner voice, especially as Liam has such a busy schedule as a taxation lawyer? For Mac and Anna, their perfect marriage is struggling under the strain of infertility. As another cycle of IVF fails, Mac reveals that he wants Anna to take a break from the program. With Mac staying out late at the office and Anna turning to the bottle to drown her sorrows, is it too late to save their marriage? Great characters and loved the way their worlds collided.

---
Also by author:


Crossing Paths



False Advertising



Wife for Hire



Call Waiting

---