CLARE NAYLOR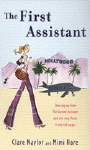 The First Assistant (2007) with Mimi Hare
In the sequel to The Second Assistant, Lizzie Miller has now been promoted to first assistant to the head of a Hollywood talent agency. But it's not all smooth sailing as her replacement Amber can't be trusted and her boss Scott is more than happy to barter her services to a client for a Mercedes. Soon Lizzie finds herself with sunburn on location in Thailand, looking after teen actress Emerald. And her relationship with her producer boyfriend Luke seems to be suffering since he's on location in Prague filming with his predatory ex-girlfriend. Meanwhile her friend Jason, whose movie she helped get into production, is showing nerves as it readies for release. Is it time for Lizzie to step up again?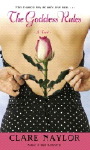 The Goddess Rules (2005)
Artist Kate Disney is commissioned by legendary French actress Mirrabelle Moncur to paint a portrait of her pet cub. Mirri takes the opportunity to teach Kate some life lessons - such as how to dress properly, that there is no hope for her no-hoper boyfriend Jake, and that life is for flirting and adventure.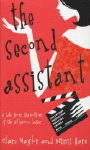 The Second Assistant (2004) with Mimi Hare
Lizzie Miller gets a job as a second assistant at talent management company The Agency. Her first task is sorting out the white thumbtacks, her boss Scott is a drug-taking wonderkid, her supposed mentor Victoria just plies her with errands and scripts, while the first assistant Lara is busy writing a novel. Then Lizzie immediately breaks one of the first rules - not getting involved with anyone from the industry when she meets hot-shot producer Jake after a not-so hot-shot with a hockey puck.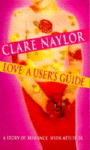 Love: A User's Guide (1997)
Vogue fashion assistant Amy often gets caught up in daydreams about the romantic heroes of literature. Then she meets film star Orlando Rock, who has played lots of these heroes on stage and screen. While she swoons, he decides she's just the non-celebrity kind of girl he's after. But Amy soon begins to get seduced by fame. Will stepping into the limelight, and into the pages of Hello, lose Amy her dream man?

---
Also by author:

Dog Handling



Catching Alice
---