CATHY KELLY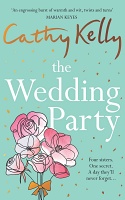 The Wedding Party (2022)
Meg and Stu Robicheaux are getting married again – after divorcing years ago when his alcohol and gambling addictions cost them their family home and business at the Sorrento Hotel.
Daughters Indy, Eden, Savannah and Rory are not quite sure if their parents are doing the right thing but are taking time out of their busy lives to help with the wedding preparations back at the now rundown hotel.
Indy is a midwife and tends to act as peacekeeper. Eden married into a political family and is standing at the next election. Savannah runs a natural skincare and candle company with her overbearing husband, while Rory has secretly written a novel based on her family, uncovering a big secret in the process.
It was easy to get absorbed in the family drama in the lead-up to the last-minute wedding. However, there were some occasions where a sentence would basically repeat what was said the sentence or passage before, taking you out of the story and into wondering about its craft.

---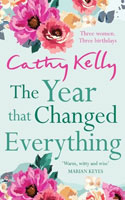 The Year That Changed Everything (2018)
This novel centres around three women who each celebrate a milestone birthday on the same day. Former model Callie is having a lavish 50th birthday party thrown for her by husband Jason – even though she would have preferred something more low-key. Forty-year-old Sam goes into labour with a much-wanted baby. And journalist Ginger is spending her 30th birthday being bridesmaid for her childhood friend, Liza. For each, their lives change drastically before the day ends - unnvited guests crash Callie's party, Sam's fears about being a good mum intensify and Ginger's shaky self-confidence takes another blow.
Although Cathy Kelly always writes stories with a cast of central characters, Callie's story could really have held up a novel on its own and this was the thread I was most keen to return to. I also particularly liked Ginger's tale of an overweight woman learning to fight back when people put her down. All in all, the book was a really enjoyable read, as I waited to see how the women's stories would all tie together.

---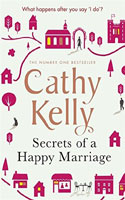 Secrets of a Happy Marriage (2016)
As Edward Brannigan's 70th birthday looms, his new wife Bess is planning a big party. But his daughter JoJo is certainly not in the mood for celebrations – she sorely misses her late mother Lottie, doesn't like Bess at all, and she and husband Hugh are having fertility problems. JoJo's cousin, book editor Cari, is also not in the party spirits either after her fiance stood her up at the altar and took off with a cousin – and both have been invited to the birthday party. Amid all the family dramas leading up to the big event, it appears that Edward's estranged sister, Faenia, is also planning a long-overdue homecoming from the US.
In true Cathy Kelly style, this story centres around multiple characters facing different challenges and relationship stresses. But it's certainly not one of her best. It did drag on a bit but its main downfall was its sheer abundance of characters – you had to be really paying attention to keep track of who was who.

---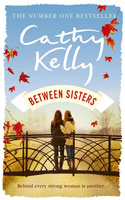 Between Sisters (2015)
Cassie and Coco's mother left them when they were kids, and they were raised by their loving grandmother, Pearl. Cassie now has two daughters and can't imagine what would possess a mother to abandon her children like that. But she is getting fed up with her recently widowed mother-in-law, who refuses to cut the apron strings to her son, Shay. With her husband constantly at her beck and call, Cassie feels her family is taking second place. Meanwhile Coco runs a vintage clothing store and can't imagine settling down with children, especially not since her last relationship ended so badly. But when tragedy strikes, her outlook begins to change.
While the story is mainly about the two sisters, there is also a cast of interesting minor characters, such as Pearl, fashion student Phoebe, and TV psychoanalyst Elsa. It's a moving story, albeit a bit slow.

---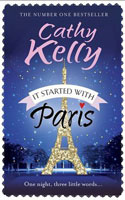 It Started With Paris (2014)
In usual Cathy Kelly style, she introduces us to a cast of warm and delightful characters all connected by childhood sweethearts, Michael and Katy, who become engaged at the top of the Eiffel Tower. Their impending marriage affects all around them in different ways. There's friend Leila who is struggling with the breakdown of her own relationship, a sick mother and distant sister; Katy's mother Birdie is married to harsh and domineering Howard and watching her daughter wed empowers her to live her own life (this is the best storyline) then there is Michael's separated but amicable parents Grace and Stephen. Throw in cake maker Vonnie who is struggling with her own blended family and it all adds up to a fantastic read about family dynamics. (LF)

---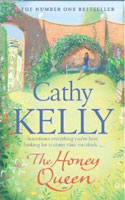 The Honey Queen (2013)
Lillie is feeling lost without her late husband, Sam. So her sons encourage her to travel to Ireland to meet her step-brother Seth, and find out about the woman who adopted her out all those years ago. Lillie's arrival in Redstone couldn't come at a more needy time. Seth is reeling from losing his job just after they bought a money-pit of a house. And his wife, Frankie, is feeling overwhelmed by life and can't work out how to handle her husband's despondency. Meanwhile, another new arrival to Redstone - Peggy - sets up a knitting store and meets a wonderful man in David. But things from her past have got her running scared of a serious relationship.
With these and other characters' stories weaving together, this is a very satisfying read. All the storylines are equally enjoyable and this novel again shows why Cathy Kelly is considered royalty in her genre.

---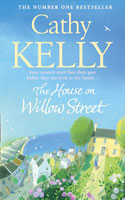 The House on Willow Street (2012)
Set in the quaint coastal town of Avalon, Ireland, this novel tells the story of four women, each with their own challenges to overcome. Tess Powers, a mother of two, is faced with the fact that her trial separation will in fact be permanent given that her husband's new girlfriend is pregnant. Tess' sister, Suki, is struggling with both her career as a feminist writer and her penchant for relying too heavily on men, all while trying to fend off a biographer who is threatening to disclose things she would rather not reveal. Danae is the town's quiet postmistress whose heart-breaking secret has caused her to keep others at arms-length, while her niece, Mara, retreats to Avalon in an effort to forget about her ex-boyfriend, who has just married their co-worker.
In addition to the four women, we are introduced to Cashel, Tess' former love, who, having returned to the small town as a successful businessman, decides to purchase and restore Avalon House, a derelict mansion previously owned by the Powers family.
The House on Willow Street invites us into the lives of these very well-developed, warm characters and I thoroughly enjoyed following them along on their journeys. Kelly manages to touch upon some very serious issues in a way that does not weigh down the story or take away from the sense of escapism it provides. I really enjoyed how the author revealed tidbits of information throughout the book but does not disclose all of the characters' secrets until the end. I would love to revisit Avalon and its residents; I believe their stories are well-deserving of a sequel! (LB)

---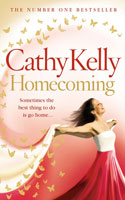 Homecoming (2010)
Eighty-three-year old Eleanor returns to Dublin from New York after the death of her husband. She moves into Golden Square and becomes drawn into the lives of some of the residents. Actress Megan is on the run from the paparazzi after she had an affair with a co-star - a very married Hollywood legend. She moves in with her no-nonsense aunt Nora, the local chiropodist. Rae, who works in the local tearooms and volunteers with a community welfare group, is about to come face-to-face with a painful secret from her past. And just as Connie starts coming to terms with the fact that at nearly 40 she's highly likely to be single for life, her more glamorous and younger sister Nicky gets engaged and she befriends the young girl next door who has a lovely widowed father.
With homespun wisdom from Eleanor's mother's recipe book used to start each chapter, this has the usual well-drawn and touching characters that Kelly fans know so well.

---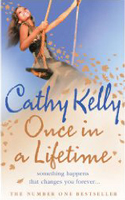 Once in a Lifetime (2009)
Rumours abound that Kenny's department store is in financial strife. Owner David Kenny certainly seems to be preoccupied. The story centres around four women linked by the Irish store - David's wife, Ingrid, a TV presenter; their daughter's flatmate Natalie, who struggles with not knowing anything about her late mother; store employee Charlie who has a dysfunctional relationship with her feminist mother; and free-spirited and mystical Star Bluesome, who supplies tapestries to the store and knows secrets about them all.
It's very character driven like all Kelly's books with a few unexpected plot developments but perhaps not her most focused effort.

---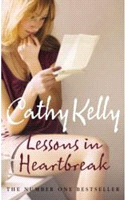 Lessons in Heartbreak (2008)
Three generations of an Irish family are affected by infidelity in different ways. Izzie Silver, who works for a modelling agency in New York, meets wealthy businessman Joe at a charity lunch. He tells her his marriage is over but he's still living in his family home for his children's sake. Back in her Irish hometown Tamarin, Izzie's aunt Anneliese discovers that her husband is moving in with her best friend. But before she is able to break the news to the family matriarch Lily, the elderly woman has a stroke and slips into a coma.
It is Lily's slowly revealed story, about life as a nurse in London during World War II and a secret love affair, that makes up the most interesting chapters.

---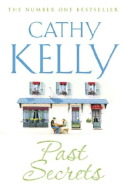 Past Secrets (2006)
The thing about secrets is they have a tendency to come out when you least expect them. Faye, a single mother to teenager Amber, dresses conservatively, holds down a respectable job in a recruitment office but she's hiding a secret about Amber's father. Amber is studying for her final exams and everyone is expecting her to go to art college. But she has other plans in mind. Maggie discovers her boyfriend has been cheating so she moves in to look after her injured mother and learns how to make a stand. Even Christie, the friend they turn to for advice, is hiding a secret - an affair with an artist.

---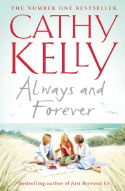 Always and Forever (2006)
Three women thought they had their lives mapped out. Ambitious Mel wanted a high-flying career; Daisy wanted to start a family while Cleo planned to run her family's hotel after she completed a management course. But now Mel has had to give up her job in PR to look after her young daughters, Cleo is fighting a losing battle to save the ailing business, while Daisy is still desperately trying to have a baby.

---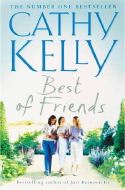 Best of Friends (2003)
Abby has stumbled into a career as a television presenter, a role she is not entirely comfortable with. Between the pressures at work, her rocky marriage, and the fact that she can do no right in the eyes of her teenage daughter, Abby feels her life is spinning out of control. Lizzie is a selfless medical receptionist who will do anything to keep the peace and make others happy. However, when her ex-husband reveals he is in a new relationship and her daughter's outrageous demands begin to wear her down, Lizzie realises it is time she put herself first. Erin, who fled to the United States years ago in an attempt to escape her past, has moved back to Ireland due to her husband's job. Will she make amends with her estranged family and let go of the sadness she has felt since she learned the secret they had been keeping from her? Sally is beloved in her community and cherishes her tight-knit family. She is a gifted listener, and the town's women flock to her salon, not only for beauty treatments, but for her advice.
When one of these characters receives tragic news, they are all reminded just how precious life is. As the women bond over their loss, they give each other the courage to face their own fears.
The sheer number of secondary characters in this book is a little overwhelming, but Best of Friends is an emotional tale that deals with some very complex matters in a beautiful way. (LB)

---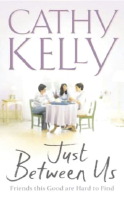 Just Between Us (2003)
The Miller family appear to have it all. Parents Rose and Hugh are celebrating 40 years of marriage with their three beautiful daughters. As the celebration of the wedding anniversary nears, cracks appear, not only in their relationship but in the lives of their children - Stella, lawyer and single mother; Tara, a TV executive married to Finn; and the youngest Holly who endures a struggle for confidence and self-worth. It's a warm and tender story where we feel the triumphs of the characters and their tribulations deeply.
It is these features that cause us to fall in love with all of the main characters. It is somewhat predictable however, as Cathy Kelly leaves obvious clues as to the inner struggle of each of the characters. But still, a delightful and fun read full of Irish warmth. (LF)

---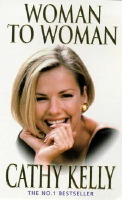 Woman to Woman (1997)
Best friends Aisling Moran and Jo Ryan think they have it all. Then Aisling discovers a lingerie receipt in her husband's pocket and Jo watches a blue line appear on a pregnancy test.