CATHERINE ALLIOTT
About Last Night (2017)
After the death of her husband, Molly struggles to keep their farm afloat. When a distant uncle dies leaving her his house in South Kensington, she decides to leave her financial troubles behind and move to London with her grown-up children. But her dreams of the glamorous bright lights of the city are complicated by her love life as she juggles a handsome artist, a charming Frenchman from her past, and a detestable veterinarian who drives her crazy.
Despite finding her sometimes annoying, I liked the character of Molly: she wasn't a perfect wife, she isn't a perfect mother, although she does her best. The unexpected inheritance goes to her head but it is clear that she is a good person at heart and as I read, I grew to like her more and more. I also really liked her three children who, despite being a bit spoilt and selfish, they really care and worry about their mother. As Molly tries to start her new life she gets herself in ridiculous and hilarious situations that made me laugh out aloud. Overall, this is a sparkling and enjoyable novel with a cast of likable and witty characters. (NP)

---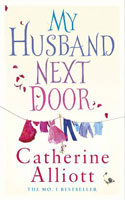 My Husband Next Door (2013)
Ella and her husband Sebastian, a renowned artist, have a rather unusual marriage. Whilst Ella lives in the farmhouse, Sebastian lives in one of its outhouses, their lives completely separate but intimately linked by the children they share. With her marriage seemingly irreparable and her family providing other problems for her, Ella grows ever closer to her gardener, Ludo. But when Sebastian takes up a post at Oxford University and moves away, Ella has to face up to life alone and the circumstances that have led to the estrangement in her marriage.
This is an interesting novel and I loved the concept of this married couple so distant yet so close. But their story is pushed somewhat to the backburner as the focus is more on Ella's current situation with Ludo and the demands of her family and it is not especially easy to connect with Sebastian. It is only in the last quarter of the novel that you can really engage with and understand their relationship and I enjoyed this exploration of a unique love story. (JC)

---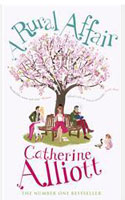 A Rural Affair (2011)
When Poppy's husband is killed in a freak accident, she is more relieved than grieved. Despite her two children losing their father, Poppy hardly misses Phil, with his fastidious nature, bland personality and cycling addiction. And when one of his secrets is exposed after the funeral, Poppy is even happier that he's dead so she doesn't have to kill him herself. Instead she throws herself into village life, setting up a book club with friends and casting her eyes over the local men.
Alliott is to be commended for taking an awkward subject - the loss of a husband who wasn't liked - and turning it into an enjoyable, frequently funny tale of a woman determined not to make the same mistake in love again.

---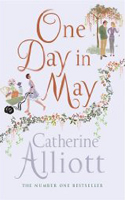 One Day in May (2010)
Life is finally falling into place for single mum Hattie - her antiques business is thriving, her adopted son is settled at boarding school and she's enjoying a no-strings-attached fling with a younger French lover, Ivan. But while visiting her sister, Laura, who's newly ensconced in an inherited manor house, Hattie comes face to face with the family of the love she has never forgotten - politician Dominic.
Although all the English country pursuits, such as picking out window dressings and joining a hunt, at times drag on a bit, this story takes a turn for the better when it delves into Hattie's emotional baggage from the Bosnian war. And the explosive revelation towards the end makes it one to definitely recommend.

---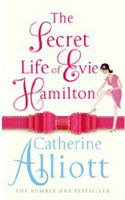 The Secret Life of Evie Hamilton (2009)
Evie certainly has a comfortable life with her Oxford university don husband Ant and 14-year-old daughter Anna. While her brother Tim and his gung-ho wife Caro have taken over the struggling family farm, she isn't really doing much with her life. Then a letter arrives, with information that will shake up her small family. It's all an enjoyable read as Evie careens from one mishap to another - from car prangs and wedding punch-ups to underwear flashing and gropes in the stables - but the story also has heart and soul. And the best bit, it wasn't predictable at all.

---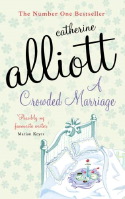 A Crowded Marriage (2006)
Painter Imogen Cameron knows her family has to move out of London to help their financial situation. But does it have to be into a cottage owned by her husband Alex's former girlfriend, Eleanor - the woman who broke up his first marriage? Despite being married to stuffy Piers, Eleanor is still overly chummy towards Alex - making Imogen suspect they're having an affair again.

---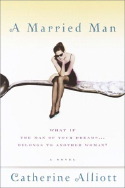 A Married Man (2002)
Lucy Fellowes lost her husband, Ned, in a car crash as he was on his way to the birth of their second son. Years later, his rich parents, Rose and Archie, offer her a home on their estate. She takes up their offer for her sons' benefit - the fact that her secret crush, Charlie, lives nearby simply sweetens the deal. It's just a shame he's married.

---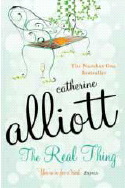 The Real Thing (1996)
Tessa is heading off on the annual family holiday to the Scottish Highlands. And she discovers that this year, Patrick - the artist she fell for when she was a teenager - is back from Italy. Back then her vicar father had forbidden her from seeing Patrick and she had gone on to marry David and have two kids. But she has never forgotten Patrick. When David returns to London early for work and Tessa has an accident and is forced to rest up at Patrick's mother's home, it seems the star-crossed lovers may well be brought back together again. As Tessa faces up to whether she's with the right man, she veers from one crazy predicament to the next, with lots of shock announcements along the way.

---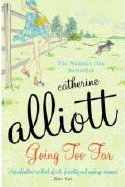 Going Too Far (1994)
Polly Penhalligan has given up her advertising career and moved to her husband Nick's farm in Cornwall. But things start to go awry when her best friend convinces Polly to allow the farmhouse to be used for a commercial dog food shoot - and she gets a bit too close to film director Sam.

---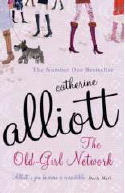 The Old-Girl Network (1994)
One day an American spots Polly on the train, and trails her to her job at an advertising agency. Adam had noticed that she was wearing the same school scarf as his missing fiance Rachel so he enlists Polly's help in tracking her down. Meanwhile Polly's having a hard enough time tracking down her own boyfriend Harry, and keeping out of trouble from her boss, Nick. This is the prequel to Going Too Far.