INTERVIEW
October 2013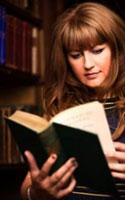 CARMEL HARRINGTON
Carmel Harrington is the author of Beyond Grace's Rainbow. Her second book, Sleep of Dreams, will be published in December. She lives in Ireland. www.carmelharrington.com (Interview by Jade Craddock)
1. Tell us about Beyond Grace's Rainbow?

Beyond Grace's Rainbow tells the story of Grace, a young single mother to Jack (3), who receives some pretty devastating news. She has cancer and her best chance of beating it is to receive a bone marrow transplant from a family member. Unfortunately Grace is adopted and all previous attempts at connecting with her birth mother failed. So she must make the brave decision to search for her biological family which will uncover a web of lies and deceit, hidden for over 30 years. Grace's ex-boyfriend Liam returns home shortly after her diagnosis and is determined to prove to Grace and Jack that he is worthy of a second chance. Liam was Grace's greatest love, but he hurt her desperately so she is unsure if she can allow herself to trust him again. Grace does have a lot of joy in her life despite the heart-breaking journey she finds herself on and that comes from her friends who have become her family and throughout the novel we get to learn more about Tom, Gerry, Tara, Sean and Abby's lives.

2. Where did you get the inspiration for the novel?

My best friend is adopted and over the years we have chatted about this a lot. One particular evening Annie was talking about one aspect of being adopted, that of not knowing your biological family's medical history. That triggered off the idea in my head to explore a storyline where a birth mother had previously rebuked all efforts made to connect with her adopted child and would that change if the stakes became a matter of life or death. The story kind of took off from there!

3. The novel deals with issues of abuse, illness, adoption, alcoholism - was it difficult to write about these sensitive issues?

There are multiple themes running throughout the novel and yes they are all very sensitive and I have tried to be careful with how I dealt with each of them. While they are all fiction in my novel, for many these very issues are real life for them, so I had to treat them with the respect they deserved. I had some personal experience with some of the topics I dealt with and I researched the others. You know I have had quite a few people send me emails that have read my book and have gone through some of the things that Grace or her friends have. To get their feedback and hear that they felt I got it right has been really wonderful for me.

4. There's a wonderful cast of characters, including the brilliantly named Tom and Gerry, were any of these characters based on real-life people?

I am so pleased that you liked the names Tom & Gerry! I know some people probably raised their eyebrows at this, but it made me smile when I wrote it. The characters are all fiction and not based on anyone in particular. But will I share a secret with you? Ok, I will! Liam, Grace's love interest was written before I met my own husband, Roger. I was single when I wrote the first draft and when I wrote Liam's character, while he was flawed (aren't we all?) he was also my fantasy of the man I wanted to meet one day – strong, romantic, funny, loving. And do you know what? The characteristics I gave Liam are the very ones that made me fall in love with my own husband. There's a scene in the book that I can't share because it would give the storyline away, but all I will say is that Liam quotes something really moving to Grace. Here's the freaky part, before Roger had read my book, he said the very same thing to me! Word for word! So single girls out there – write a romantic hero for yourself and see does he come knocking on your door! Worth a try.

5. Beyond Grace's Rainbow has already won a Kindle Book Award and has been submitted to the Sunday Independent Newcomer of the Year award. What do you put Beyond Grace's Rainbow's success down to?

I really am pinching myself constantly about how well Grace's story has been received. I think that one reason it is doing so well is that the issues dealt with are real life and for many have impacted them in some shape or form either directly or indirectly. So therefore they can connect with Grace and her friends. It is an emotional read and thankfully readers are sharing their experience of reading it with friends which is creating a bit of a buzz. I'm extremely grateful for every recommendation that is made.

6. Given its success, do you feel more pressure on your writing now?

Oh gosh yes! I am so nervous about my second book. It's very different to Beyond Grace's Rainbow, but is still very much character driven with real life issues. I just hope that I don't let my readers down when they read book 2. I have had some feedback from one or two that have read it and they all feel it's better than book 1. I'll settle for 'as good as!'

7. Has being an author lived up to your expectations?

Very much so. I'm happy both personally and professionally for the first time in my adult life. That's pretty incredible. I feel so blessed that Harper Impulse came into my life, because they have so much heart. We are very well met, an Irish phrase! I trust them totally and cannot wait to see where my journey takes me next.

8. Did you have any training in writing? Did you always aspire to be a writer?

No I haven't had any training but I do practise every day in some shape or form. I blog and have found that to be a great gift in helping me improve my style. A bit of a cliche, but I have always dreamed of being an author one day, so this truly is a dream come true. I did let life get in my way of pursuing this ambition for far too long, but now that I've started writing, I know that I can't stop. I adore every part of it.

9. Is it difficult being a new writer today?

I'm afraid it is. There is a wealth of talent out there, both published in the traditional format and also as indie authors. So finding a way to stick your head above the sea of other beautiful heads and get noticed is very tricky. But I think you have to do all possible to be the very best writer that you can be and put your faith in your work that it will be noticed and shared and ultimately bring you some form of success. Do you know, only yesterday I had another lesson in how to be grounded about this whole writing malarkey? Patricia Scanlan, an extremely successful Irish author, shared that she had just received a royalties check for €35 for her back catalogue of 10 books. Sobering isn't it? So, making the big bucks as an author isn't easy for even established authors, never mind a newbie like me! But I'm a hard worker, always have been, so I'll keep my head down and hope and pray that Beyond Grace's Rainbow becomes a bestseller. That's the dream!

10. What do you love most about the chick lit genre?

Everything! I love that it's constantly evolving and there are so many new sub-genres to it now. Authors aren't afraid to tackle tough issues and you know what? I love the fact that more and more men are reading this genre too!

11. What book can you not live without?

I hate this question because I can't choose! Gun to head, I suppose To Kill A Mockingbird. But there are many others that would come a close second.

12. What do you look for in a book as a reader?

I want to lose myself in the lives of the characters, I want to find myself caring desperately about what happens to them and if they ultimately get their Happy Ever After. I want the book to be a page-turner and when I read the final two words I want to be left with a book hangover!

13. What are your writing goals?

It would be amazing to continue connecting on an emotional level with readers and to find new ways to tell stories about real people with real life issues. Oh, can I be a little selfish and also ask to be a bestseller?

14. What do you hope readers learn from Grace's story?

I'm getting a little emotional answering this one, because something happened recently as a result of readers connecting with Grace's story. Two different people have told me that they registered on the Bone Marrow Donor List as a result of reading Beyond Grace's Rainbow. That literally took my breath away and I am so proud that Grace's story inspired those. As for lessons from Grace's story? Well I hope that the reader closes the book and resolves to grab life with two hands and make every second count.
---
---