BETH O'LEARY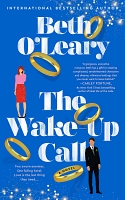 The Wake-Up Call (2023)
Izzy and Lucas work on reception at the Forest Manor Hotel in England. Last Christmas, she wrote in his card that she fancied him. But next minute he is kissing her friend Drew under the mistletoe. Since then, relations between the two co-workers have been rather curt.
When the ceiling collapses in the lobby, the hotel is down to only a few guests while repairs are undertaken. And with the hotel under the threat of permanent closure due to the owners' financial troubles, they decide to sell off all the unclaimed lost property to raise some funds.
But Izzy can't bear the thought of people losing their precious rings and endeavours to track down who the five bands belong to.
This was a fun enemies-to-lover romance told from both viewpoints, with plenty of banter between the perky, kind-hearted heroine and her brooding nemesis.

---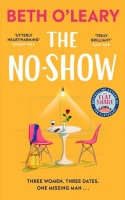 The No-Show (2022)
It's Valentine's Day and three women – life coach Siobhan, tree surgeon Miranda, and charity shop volunteer Jane - get stood up by their dates, not realising it's the same man.
And that's about all you need to know about the plot before you dive in.
The story follows the lives of the three women, who are unknowingly connected, and their relationship with the main guy but it is far from a typical rom-com. It's a true treat, with characters you will be rooting for. And for fans of O'Leary, in my opinion, this is her best yet.

---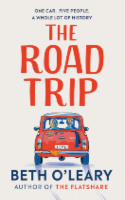 The Road Trip (2021)
Teacher Addie and her sister Deb are heading to a friend's wedding in Scotland when a car accidentally rear-ends their Mini. The occupants are none other than Addie's ex, Dylan, and his best mate Marcus, who she never got along with. Since they are also going to the wedding, the boys hitch a ride with them and another random wedding guest. And from there, nothing at all goes to plan...
I really enjoyed the book's 'Then' chapters, which backtrack to Addie and Dylan meeting when she was acting as caretaker of a villa in the south of France.
This was a top-notch read, and the dual timeline was handled smoothly as it alternated from the hilarious road trip from hell, to exploring the highs and lows of Adie and Dylan's relationship. Mishaps, mistakes and misunderstandings - what's not to love?

---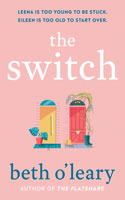 The Switch (2020)
Seventy-nine-year-old Eileen is looking to date again after her husband took off with another woman. Her granddaughter Leena needs to take a break from work after a panic attack.
So the two women swap homes – Eileen heads to London where she hopes to find a bigger dating pool of silver foxes, while Leena moves to the Yorkshire village where her estranged mother lives. All three women are still reeling from the death of Leena's sister.
This was a lovely, cosy read about family ties, community and new adventures.

---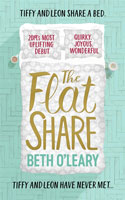 The Flatshare (2019)
This is the story of Tiffy and Leon, strangers who have never met yet share a house and sleep in the same bed. Leon is a nurse who works nights and sleeps during the day while Tiffy is an assistant editor at a publishing house who works normal office hours. Somehow they manage to never be at the house at the same time but they leave each other funny notes that are the start of a close friendship.
The Flatshare is an amazing debut. The author really knows how to keep the reader glued to the page. The characters are all likable, realistic, and engaging (although there are a few villains) and the plot is captivating, entertaining, and beautifully written. This is an absolute must-read of 2019. (NP)