ANITA NOTARO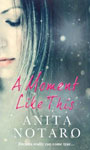 A Moment Like This (2012)
Antonia is a shy, retiring type who is a carer for her invalid mother and sings in her church choir. When someone puts forward her name to audition for TV show That's Talent, suddenly she is thrust into the limelight. With the support of her village, two friends who appoint themselves her stylists and a dreamy doctor called Niall, Toni has to deal with stage nerves, jealousy and becoming the media's darling. How will fame change her? This will appeal to those who love watching talent shows or enjoy seeing the shy girl triumph. There is a sad footnote to this story in that shortly after finishing it, Notaro was diagnosed with dementia.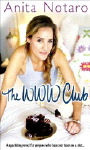 The WWW Club (2005)
With every diet failing them to this point, childcare worker Ellie Simpson starts a dieting club with her friends - divorced mother-of-two Pam, Maggie who has fallen into a routine relationship, and Toni, a stylish nurse. As the women face the ups and downs of their love lives, careers and waistlines, Ellie begins to fall for her new employer, Jack Bryant, a book writer who has been left to bring up his daughters alone. But then Toni wins the bet to lose the first half a stone, and gets a date with Jack.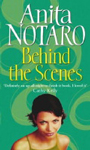 Behind the Scenes (2004)
Aspiring actress Annie finally scores a dream role - playing a prostitute with a heart on Irish soap Southside. For her, it's a chance to give up waitressing work and move on from a life which saw her lose her mother at 10 and develop breast cancer as a young woman. For celebrity chef Libby, her life is about to drastically change too when she loses her husband. These two strangers are brought together, as they deal with their struggles in the public eye.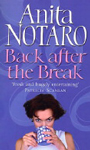 Back After the Break (2003)
Lindsay Davidson is heartbroken when her fiance Paul dumps her. But she is offered the chance to go after her dream job working in television. She becomes a trainee at Channel 6 where she meets presenter Chris Keating when she accidentally walks into his on-air studio. But their budding romance is affected by her gossip-ridden friendship with one of Ireland's top actors and Paul making a play for her again.

---
Also by author:


No Ordinary Love



Take A Look at Me Now

---