ANITA HEISS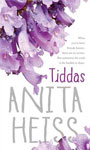 Tiddas (2014)
Five lifelong friends meet up for book club once a month but spend more time discussing their lives and issues. TV presenter Izzy dreams of becoming the Australian Oprah but didn't count on falling pregnant. Her sister-in-law, Nadine, is a bestselling author but has trouble staying away from the bottle. Xanthe is happily married but desperate to start a family, mother of three Veronica is trying to find her place in the world after her husband left her, and funeral celebrant Ellen is getting fed up explaining that she's perfectly happy playing the field. Like all Anita Heiss books, the story touches on many issues central to Aboriginal lives - from the stolen generation and land rights to the importance of family and community. The storyline skips around between the tiddas (an Aboriginal word for sisters) without pattern so comes across as a little haphazard. I also found it difficult to relate to the characters, mainly because of the way their cultural heritage impacts so heavily on every single aspect of their lives.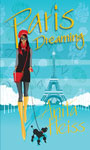 Paris Dreaming (2011)
Following on from Manhattan Dreaming, this time the focus is on Lauren's friend, Libby, who also works at the National Aboriginal Gallery in Canberra. On a self-imposed man-fast after being hurt one too many times, Libby realises she needs to push herself in her career. She comes up with a plan to second herself to a Paris museum. But will she able to resist all those charming Frenchmen in the city of love? With some forthright political messages about racial discrimination, including France's push to ban burqas, the most interesting part was Libby's dedication to her career and indigenous art. The story sometimes comes across as a travelogue - which for readers who want a taste of Paris is a plus. But for those who want a cohesive story arc, being taken through meetings and incidents that have no bearing on the main storyline can be frustrating. Disappointingly, the plot thread about Libby's support of a Roma gypsy designer called Sorina was undeveloped.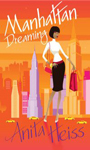 Manhattan Dreaming (2010)
Lauren, a curator at the National Aboriginal Gallery in Canberra, is offered a fellowship to New York. Lauren is one of those women who's very capable on the job front but not so smart where men are concerned. She finds that the men of NY know how to appreciate women, unlike her so-called boyfriend back home, Adam, a Canberra rugby league player who is well-known for his off-field antics. But even as she begins relishing life in the city that never sleeps - from her lovely colleague Wyatt, her Koori flatmate Kirsten and the Australian pub where the drink du jour is the Ozmo - she continues to check up on Adam through his MySpace page. With the classic romantic ending up the Empire State Building (you just know it was coming), this may well get you appreciating indigenous art and dreaming of life in the Big Apple. Best line: "The flag should be flown on flagpoles, not bogans."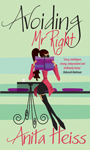 Avoiding Mr Right (2008)
This focuses on one of the friends from the 2007 novel Not Meeting Mr Right. Peta Tully may have found her Mr Right in architect James but she's really not interested in the whole marriage and kids package. So when she's offered a 12-month contract in Melbourne with the art, sports and indigenous affairs department, the wannabe minister for cultural affairs jumps on a plane and heads to Sydney, leaving James behind. Soon Peta is breaking Melbourne's all-black fashion law and trying out the city's cultural smorgasbord, from art galleries and cool bars to an Aussie Rules football match. But with so many straight - and interested - men on offer, like policeman Mike, will her vow of celibacy remain intact? Peta is such a self-centred, big-chip-on-her-shoulder character that you certainly wouldn't shed a tear if she stepped under a tram. And she also had this bile-inducing habit of eating international cuisine and then astral-travelling/dreaming of getting raunchy in that country. Peta as an international spokeswoman for sharing Aboriginal activism through chick lit - just so Ms Wrong.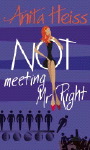 Not Meeting Mr Right (2007)
Alice Aigner is a confirmed single but at her 10-year high school reunion she has a change of heart, deciding she does want it all - the successful career as head of history at a Catholic school, plus marriage and kids. So she sets a goal to find the perfect man and marry him before her 30th birthday. With her best friends' help, she draws up a 10-point selection criteria such as: No.2 Must think I am the most gorgeous woman on the planet; No. 6 Must be punctual (although I am allowed to be on Koori time) and No. 8 Must love his job (don't want him whingeing every night about his day). Alice tries blind dates, dating friends' relatives, holiday romances, internet dating - but can she find Mr Right in time?

---
---