ALLISON WINN SCOTCH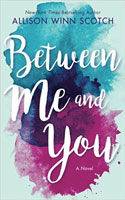 Between Me and You (2018)
Scriptwriter Ben meets actress Tatum while she is working in a bar. They get married and have a son called Joey. But their happy-ever-after is shadowed by the pair's family issues; Ben's previous girlfriend, Amanda; and the fact that Tatum's star rises as Ben increasingly feels dissatisfied with his career.
Told with Tatum's narrative going forward in time, and Ben's in reverse (a familiar device to those who have seen The Last Five Years movie with Anna Kendrick), this is an ambitious, evocative story which reveals both perspectives without being too repetitive. With the book starting when their relationship is over, readers are left wondering can they find their way back to one another? It may not be an easy read due to the switching timeline and point-of-views but it is a well worth the effort.

---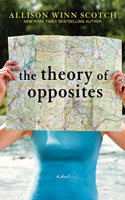 The Theory of Opposites (2013)
Willa Chandler-Golden, aka "William", thinks that everything is going as it should when the universe gets in the way and changes everything. Having a best-selling author for a father, who wrote a book on everything happening for a reason, isn't easy, especially when you don't believe in his hare-brained theories. But when Willa's attempts to get pregnant keep failing, she loses her job over adult diapers and her husband decides they need a no-strings-attached break, what else is Willa to think? Feeling lost, Willa takes up her friend Vanessa on an offer to disprove her father's theories and take risks. Vanessa also dares Willa to live outside of her comfort zone for once in her life and let whatever happens happen. Can Willa actually do this? Of course she can. But will she change the course of fate forever? This is an extremely charming and funny story about one woman who thought she had it all but really was missing out on what she really wanted. Willa settled because she was too afraid to take chances and now she's being given a second chance to make things right in her life. You'll definitely fall in love with all of the wacky characters (including Willa's Yogi brother, Oliver, and hilarious nephew, Nicky). Don't miss it! (AS)

---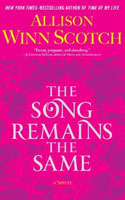 The Song Remains the Same (2012)
Thirty-two-year-old Nell Slattery is one of only two passengers to survive a plane crash. A week after the crash, she emerges from a coma with amnesia and the daunting task of piecing together her former life. Her sister, mother and husband overwhelm her with pictures and stories of her past. As she examines the stories and photos of her former life, Nell is forced to trust in herself to find the truth of what her life and marriage was really about. As she starts to uncover the past, she questions what betrayals she can forgive. The author manages to take a storyline that could have been an overused cliche, and turn it into a unique thought-provoking novel. A definite must-read with an ending that will leave you satisfied. (AO)

---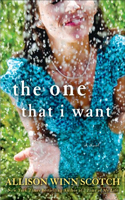 The One That I Want (2010)
Tilly Farmer has always been the glue to hold her family together. She lost her mother to cancer as a teenager and has struggled to keep her alcoholic father sober while playing mother to her two younger sisters. She now has the life she has always wanted. She is a guidance counsellor at her small town alma mater and is married to her high school sweetheart. They are trying to have a baby and she is confident then her life will be perfect. Tilly runs into an old friend who offers her a psychic reading. Soon after, Tilly starts having visions of the future that become true. Her visions show her beloved husband packing a moving truck in their driveway and her father relapsing. Suddenly, the future life that she always had so much faith in, is in jeopardy. This is a beautifully written story about the dreams of the future and the reality of what happens when those dreams are shattered. My favourite book so far this year and a definite must-read. (AO)

---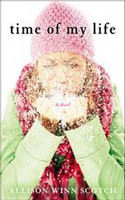 Time of My Life (2008)
Jillian is married to investment banker Henry and has a beautiful baby daughter Katie. But she can't help asking herself 'what if'? What if she never broke up with her former boyfriend Jackson? What if she hadn't ended up living this often-dreary suburban life? Then one morning, she wakes up seven years in her past, when she was still living with Jackson. This time she can choose to do things differently. What if she can help her best friend Megan conceive her much-wanted baby and avoid her fatal car crash? What if she advances further in her advertising career? What if she answers that letter from her estranged mother? And although being away from Katie is tearing her apart, the fact that she's hardly thinking about Henry must be telling her something. This will get you thinking about your own 'what ifs' and it really deserves a spot on your must-read list.

---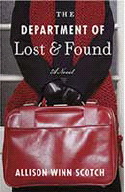 The Department of Lost & Found (2007)
Natalie Miller is a workaholic political aide to the senator of New York. One day her boyfriend discovers a lump in her breast and it turns out to be stage 3 breast cancer. Her boyfriend leaves her and her life is turned upside down. While recovering from her chemotherapy rounds, Natalie becomes addicted to The Price is Right and decides to start tracking down all her past loves and assessing what went wrong. This is a fantastic book that reads like a memoir. The author handles the topic of a young woman with cancer with humour and hope. (AO)