ALLISON MORGAN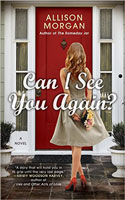 Can I See You Again? (2016)
Bree is all teed up for the launch of her debut book sharing her matchmaking advice when disaster strikes. Her boyfriend, Sean, dumps her just when she needs to demonstrate her own success at love in a series of media articles. And she desperately needs the publicity to ensure her book hits the bestseller lists so her bonus payment can help out her grandmother. Bree convinces one of her clients, Nixon, to stand in as her boyfriend. As public interest in their relationship soars, Bree and Nixon are forced to continue their charade, even when Sean decides he's made a mistake and wants her back. I've always had a soft spot for fake boyfriend storylines and this one works well, with great chemistry between the pair. Overall it's a cute read, which will no doubt lead to me 'seeing' the author again.

---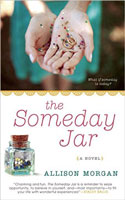 The Someday Jar (2015)
Real estate agent Lanie comes across her long-forgotten Someday Jar – a glass jar her estranged father once gave her to keep her future wishes in. With her wedding to her boss Evan fast approaching, she is debating whether she should go about fulfilling those dreams. Sitting at a bar that evening, waiting to pick up Wes, a business associate of Evan's, she confides in a handsome stranger. He ends up saving her life, so she decides once and all to seize the day, even though her fiance is not enamoured with her newfound drive for adventure and is holding out on her promotion. This is a refreshingly good read - thoroughly enjoyable with an endearing main character and all wrapped up in a feel-good message.