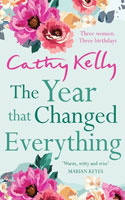 The Year That Changed Everything – Cathy Kelly (2018)
This novel centres around three women who each celebrate a milestone birthday on the same day. Former model Callie is having a lavish 50th birthday party thrown for her by husband Jason – even though she would have preferred something more low-key. Forty-year-old Sam goes into labour with a much-wanted baby. And journalist Ginger is spending her 30th birthday being bridesmaid for her childhood friend, Liza. For each, their lives change drastically before the day ends - unnvited guests crash Callie's party, Sam's fears about being a good mum intensify and Ginger's shaky self-confidence takes another blow.
Although Cathy Kelly always writes stories with a cast of central characters, Callie's story could really have held up a novel on its own and this was the thread I was most keen to return to. I also particularly liked Ginger's tale of an overweight woman learning to fight back when people put her down. All in all, the book was a really enjoyable read, as I waited to see how the women's stories would all tie together.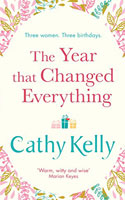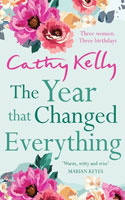 The Year That Changed Everything, by Cathy Kelly, is about three women facing milestone birthdays. The synopsis says: "Three women celebrate their birthdays... 30. 40. 50. But this milestone birthday marks the start of a year that will change everything...
Ginger isn't spending her thirtieth the way she would have planned. Tonight might be the first night of the rest of her life - or a total disaster.
Sam is finally pregnant after years of trying. When her waters break on the morning of her fortieth birthday, she panics: forget labour, how is she going to be a mother?
Callie is celebrating her fiftieth at a big party in her Dublin home. Then a knock at the door mid-party changes everything... Three women, three birthdays, one year that will change everything." The Year That Changed Everything is out in February 2018.