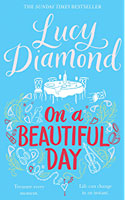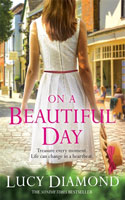 Life can change in a heartbeat in Lucy Diamond's latest novel, On a Beautiful Day. The synopsis says: "Four thirty-something friends are catching up, eating al fresco at a bistro in Manchester.
Laura is desperate to get pregnant and is glumly starting to think it's never going to happen. Recent divorcee Juliet is swept up in a whirlwind romance although finding it hard to win over her new partner's precocious teenage daughter. Eve - uptight and a control freak - has found a lump in her breast and is in complete denial that anything might be wrong. India is the most happy-go-lucky of the four but when you're trying to juggle a career, marriage, kids, ailing parents, neurotic dog and falling-down house, there's always a catastrophe waiting in the wings.
An accident they witness on the street changes them forever and makes them contemplate just how lucky (or not) they are ..." On a Beautiful Day is out in January 2018.