JENNIFER E. SMITH
Jennifer E. Smith writes young adult fiction.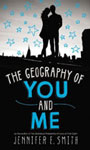 The Geography of You And Me (2104)
When the lights go out in Manhattan and the elevator stops working, Lucy and Owen become stuck together in a very cramped space. Though they've seen each other before, they've never actually talked but now that it's pitch black and there's nowhere to go, they have a moment that will forever change the course of their lives. While Lucy comes from a rich family and has everything she needs in life, Owen doesn't. He has to care for his father after the death of his mother and most of the time he doesn't even know where he will live next. So when Lucy and Owen end up moving away from each other, they keep in touch via postcard. They're simple and sweet and a more intimate way to keep in touch than e-mail or text messaging which is too instant. But as time goes on, can they keep up the pretence that they are really meant to be together or should they just forget about each other and move on? From New York to Scotland to San Francisco, Lucy and Owen will take you on a journey of finding true love and finding yourself in the most amazing way possible. (AS)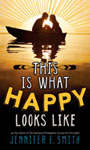 This Is What Happy Looks Like (2013)
Ellie O'Neill is happy in her small Maine town but the thing that makes her most happy is her correspondence with a guy across the country who she first met after he sent her an email by accident. Over time, Ellie and her e-mail friend become close - so close that they tell each other things they won't tell their closest friends - but it's the allure of not knowing him that makes Ellie feel so comfortable. For Graham, it's the allure of Ellie liking him for him and not because of who he is because he's one of the most coveted guys on the planet. As an A-list Hollywood actor, Graham never gets the chance to talk with someone and know that they genuinely don't want anything from him. Until Ellie. So when he gets the chance to visit Ellie's small Maine town, he jumps at it. Meeting Ellie is all he can think about but things don't go as planned especially when Graham realises Ellie is hiding a big secret that his life in the spotlight could ruin. Will these two star-crossed lovers be able to get it together or will their worries and insecurities keep them apart forever? This is such a sweet story that will have you feeling for both Ellie and Graham because both are in a situation they would rather not be in. It's an easy and light read that you will most likely want to read in one sitting. (AS)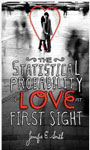 The Statistical Probability of Love at First Sight (2012)
American teenager Hadley is reluctantly heading to London for her dad's wedding to a woman she's never met. But she misses her plane by just four minutes. Stuck at the New York airport until the next flight, she meets Oliver, a British boy who is studying at Yale. They bond on the flight over but will their paths ever cross again? A lovely story about chance encounters and instant connections, this also focuses on a teen's feelings about being let down by a parent. At just over 200 pages - and with the story set over 24 hours - this is the perfect quick read for when you've got a couple of hours to yourself. You might just fall in love with the book.
---
---