ELLIE O'NEILL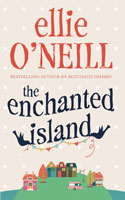 The Enchanted Island (2015)
Apprentice solicitor Maeve heads to the remote island of Hy Brasil off the coast of Clare for work. She has to get a landowner sign over territory so a bridge can be built to the mainland. But he is proving elusive and the rest of the islanders don't exactly make her feel welcome. As Maeve spends more time communing with nature, some weird occurrences get her wondering: Why are the elders so fit and healthy? What's that horrible wailing sound? And is the teacher, Killian, really interested in her? This begins as a fish-out-of-water story as Maeve, a self-centred, vain, party girl, is thrust into a hostile environment. With all the mystery-mysticism elements that are becoming the author's trademarks, the story lures you into island life as its secrets unfold. The romance is perhaps the weakest link.
---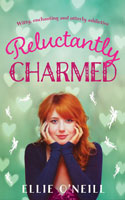 Reluctantly Charmed (2014)
Dublin copywriter Kate McDaid - the only child from a long line of only children - is called to a will reading of a 19th century ancestor of the same name. The former Kate McDaid, a self-proclaimed witch known as the Red Hag of Knocknamee, requires her descendant to publish seven letters in order to receive her inheritance. The first of the seven steps is a poetic plea about reconnecting with the fairies, so Kate thinks 'what harm can it do?' and posts it to a rarely updated website of a local band - let's just say she has a bit of a crush on the singer, Jim. Suddenly Kate's post is getting plenty of hits, a bunch of anoraks are camped outside her door proclaiming to be her fan club, Jim is loving all the publicity and even her parents are basking in the limelight. But lots of strange and ominous things start happening - and Kate wonders if she's done a deal with the devil. This well-written, very unique story with a memorable leading lady shines a spotlight on a facet of Irish folklore. Although there is romance, the crux of the book is definitely the machinations of the Red Hag, and those who want to know her secrets. I was intrigued to find out what the last letter actually contained - but I can't say I loved how the author chose to play out the final, rather dark, scenario. If you are looking for a twist on chick lit, you may well be charmed by O'Neill's clever debut. It will definitely get people talking.