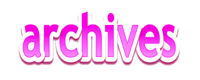 ---
September 2009
---
AUTHOR NEWS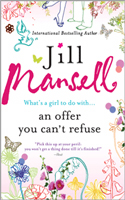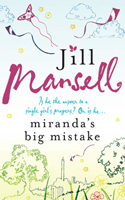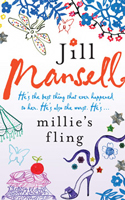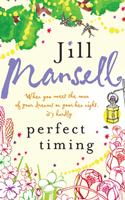 Four titles from British author Jill Mansell are being released with fresh covers in the US this year. An Offer You Can't Refuse is about Lola who at 17 accepted a $15,000 bribe from her boyfriend's snobbish mother to break up with Dougie. Ten years later, when Lola meets Dougie again, her feelings for him are as strong as ever. But she can never tell him the truth. In Miranda's Big Mistake, Miranda falls for Greg without realising that he has recently abandoned his pregnant wife. See our Jill Mansell listing for ratings on both titles. Out this month is Millie's Fling. When Millie saves novelist Orla's life she doesn't realise how drastically it will change her own. Orla is determined that Millie, whose boyfriend has just left her, should meet the man of her dreams. Trouble is, Millie's taste in men doesn't tally with Orla's. And Perfect Timing will be released in November. Poppy is out on her hen night when she meets Tom. Calling off her wedding but avoiding another meeting with Tom, Poppy moves to London. But she still can't get Tom off her mind. Keep watching this space as both these books will go under our ratings test soon.
Jill Mansell's latest new release Take a Chance on Me - centred on two sisters Cleo and Abbie who discover that the past can come back to haunt them and that love can flourish in the unlikeliest of places - will be out from February 2010.
---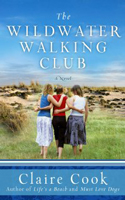 The Wildwater Walking Club - Claire Cook (2009)
Claire Cook has once again created a heartfelt story with wonderfully relatable characters. Noreen accepts a buyout from her job in Boston at the urging of her not-so-faithful secret boyfriend. Not knowing where to go next, she realises that she never had much of a life outside of her job. She never even took the time to get to know any of her neighbours or even the basic details of her neighbourhood. So she decides to take the time to do so now that she has a lot of free time by walking. Each page starts out by showing you how far Noreen walked, eventually accumulating to 10,000 steps. She soon becomes friendly with two neighbours on Wildwater Way and they create the Wildwater Walking Club. Both of Noreen's new friends are having issues in their life and walking provides a healthy way for them to vent and stay in shape. Tess has a teenage daughter who is quite rebellious and is driving her crazy. Rosie has moved in with her father after her mum died to help run his lavender farm. Together the three help each other through life's ups and downs and also go on a trip to a lavender festival across the country in Washington. Through everything that comes their way, the three always walk away their woes. This is an excellent novel weaving together the importance of friendship and fitness. (AS)
7/10

Writing this novel inspired Claire Cook to start walking 10,000 steps every day. In an interview with Angela Smith, Cook also reveals why it took her so long to start writing novels.
---
COVER STORY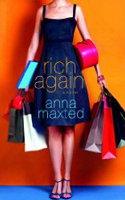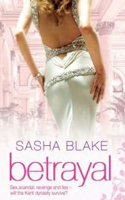 Here's a sneak peek at the cover of British author Anna Maxted's next book Rich Again. The story of two sisters from a very wealthy family, it has already been released this year as Betrayal under her pseudonym Sasha Blake. According to the publisher's synopsis: "Wild and beautiful Emily Kent is the daughter of one of the most powerful women on the planet. Her cunning mother and billionaire father have laid the world at her feet - but it's not enough. Gifted with her mother's to-die-for looks, her father's business sense, and both of her parents' lust for control, Emily is determined to make her own luck by seducing the only man she's ever wanted, a man who can make her dreams of attaining the heights of old-money English society come true. Emily's step-sister, Claudia Kent, by contrast, is a fragile soul - her mother died when she was five, leaving her in the care of stepmother Innocence. Desperate to escape the misery of her past, she trades her gilded lifestyle for an ordinary flat and daytime job where she meets the man of her dreams ... or so she imagines. Without realising it, Emily and Claudia are both playing a dangerous game. As their father, disgraced tycoon Jack Kent, and his wife Innocence fight for supremacy over their vast empire, family ties are flung aside and the only person who can stand in their way is plotting to ruin the entire family." Rich Again is out just before Christmas.
---
CELEBRITY READ
The synopsis for Sharon Osbourne's debut novel Revenge has been released. It says: "Amber and Chelsea Stone are sisters who share the same dream - huge, global fame. As children they were close, but success has pulled them apart. Both have the looks, the talent, and the star quality - but only one has the ruthless ambition to make it to the very top. And she will stop at nothing to get what she wants." Revenge, which was first announced with the title Fabulous!, will be released in March. Many celebrity watchers had speculated last year that Osbourne would use the book to take a swipe at her fellow X-Factor judge Dannii Minogue, whose sister is chart-topping singer Kylie.
---
MAKING HER DEBUT
Get ready for some reinvention inspiration from Jacqueline Luckett's debut novel Searching for Tina Turner. On their first date more than 30 years ago, Randall took Lena to an Ike and Tina Turner concert. Now they have two children and live a life of luxury. But Lena faces the hard truth, in her mid-50s, that she still feels unfulfilled. When Randall decides he's had enough of marriage counselling, he tells her: "Be grateful for all I've done for you or leave." Lena decides to choose the latter option and draws strength from Tina Turner's own life story. She even pursues the singer to France. Searching for Tina Turner is out in January.
---
Watch out for . . . Wendy Holden's next book, still untitled, which is due out in January. It's being promoted as Cinderella with a twist: boy meets girl and they fall in love. But he hasn't told her that he's actually a prince. And, once his parents find out he's seeing a commoner, they forbid him from seeing her.
---
ULTIMATE 100 UPDATE
The Chicklit Club will unveil its Ultimate 100 Chicklit Collection in December. These reader nominations show that some of their favourite titles are oldies but goodies.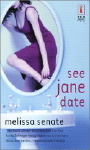 In Melissa Senate's See Jane Date (2001), assistant editor Jane Gregg thinks her life will be perfect once she gets a promotion and finds a man. She enlists her friends' help in setting her up with blind dates. But first she has to make it through her cousin Dana's wedding as a bridesmaid in peach; and edit her childhood nemesis Natasha Nutley's memoirs about her affair with a famous actor. According to Deanne, of Chicago, this is a great book for single girls and deserves a spot on any list of classic chick lit.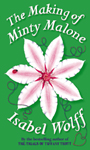 The Making of Minty Malone, by Isabel Wolff, sees the heroine ditched rather than hitched at the altar. Wondering why her domineering fiance Dominic has dumped her, she heads off on her Paris honeymoon with her bridesmaid. Minty then sets out on a year-long recovery, vowing to be less of a pushover. Maria, of Canada, says this 1999 novel is a "sweet, irresistible romantic comedy that everyone should read".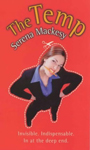 Alison has nominated The Temp, by Serena Mackesy, saying this funny and clever novel from 1999 is still one of her all-time favourites. It's about 20-something Sarah, a university graduate, who ends up working as a temp and living in a houseshare with five others. Based on a newspaper column by Mackesy, it is a witty depiction of office life, where all she wants is a boss who actually knows her name.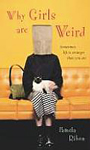 Why Girls are Weird, Pamela Ribon's novel from 2003, was nominated by two readers. Anna aspires to be a writer but is working as a librarian. Killing time at work, she starts a blog, posting partially fabricated stories about her life, such as pretending she is still dating her ex Ian. Soon she starts getting e-mail from fans - including one obsessive guy - and she starts to wonder if she's been revealing too much. It's based on the author's own online journal.

Make your own Ultimate 100 Chicklit Collection suggestions by emailing us.
---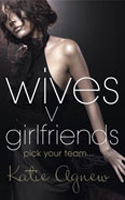 Wives v Girlfriends - Katie Agnew (2009)
Glamour model Jasmine has risen from an unfortunate background - and is now getting married to premiership soccer player Jimmy. But Jimmy is having trouble controlling himself when he drinks, someone is blackmailing her about a shameful secret from her past and her godfather Charlie has his own troubles running from his ex's powerful underworld father. Meanwhile her next-door neighbour, actress Lila, is worried that her age and fading beauty is making her Oscar-nominated husband Brett play away. Lila's friend, Maxi, is three times divorced but still desperate to get another ring on her finger - this time courtesy of her older Latin lover, singer Carlos. Then there is Grace, who as a journalist, wants to get to the bottom of all their stories. Set between London and Marbella in Spain, this mixes glamour with a dark plot that will keep you guessing to the end.
7/10
---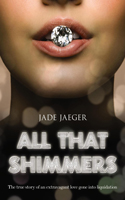 CHICKLIT MEMOIR
When Jade Alexander vowed "for richer or poorer" to her millionaire boyfriend, she entered the world of the Affluent, Suburban Housewives, who while their time away with cocaine and canapes, as their spoilt children are raised by nannies. But when her husband's eyes start wandering, Jade is one yummy mummy who won't take it lying down. As fashion replaces passion and her material-girl life starts crashing like the stockmarket, Jade must decide whether to overlook the betrayals to keep her luxurious lifestyle, or start over again - alone and broke. All That Shimmers is her story.
---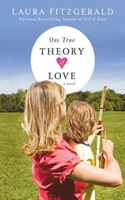 BOOK NEWS
One True Theory of Love, by Laura Fitzgerald (Veil of Roses), introduces readers to the Hokey-Pokey Theory of Life, which demands that you put your whole self in. But for kindergarten teacher Meg, since husband Jonathan betrayed her and left her to bring up son Henry alone, she has had a hard time putting the theory into practice, thinking it only leads to broken hearts. Then she meets Iranian-American Ahmed who befriends Henry over a game of chess in a coffee shop.
---
COMPETITION REVIEW
Ruined - Paula Morris (2009)
Being sent to New Orleans to live with her eccentric aunt Claudia is not how Rebecca Brown wants to spend six months of her life. She's only met Claudia once and doesn't want to go live with her in New Orleans, a place so foreign to her it might as well be another country. But Rebecca's father is going to China on business, so she's enrolled at a prestigious new school, where most of the girls are unwelcoming (because you're either one of "Them" or you're not) and the only ones who talk to her do it because they are told to do so. Particularly unfriendly are Marianne Sutton and Helena Bowman, who are the descendants of some of the richest families in the city and have prestige written all over their faces. One night, Rebecca wanders into the Lafayette Cemetery across the street from her aunt's house, curious to see what a group of people from school - including Marianne and Helena - are doing there after midnight. It's dark and with Rebecca not knowing her way around, she stumbles on the way out and is shown the entrance by a black girl who is around her age. After pondering who this girl could be, Rebecca goes back to look for her again another night, only to find her sitting by the Bowman family grave. Once she starts talking to this girl, Rebecca finds out that her name is Lisette and she is a ghost who was murdered more than 150 years ago. At first Rebecca doesn't believe it but Lisette proves her ghostly presence in various ways. Neither girl knows why Rebecca is able to see Lisette while no one else can. In the process of developing a friendship with Lisette, Rebecca is also befriended by the gorgeous Anton Grey, who is one of Them - the families with money and power in New Orleans. Anton seems like he can be trusted but Rebecca isn't too sure about his true intentions. Soon enough, she learns some heart-stopping secrets about her family, her own life and Lisette that will turn her world upside down. The line between whom she can and can't trust starts to blend and Rebecca begins to wonder if it's too late to save herself and her family. With so much suspense and mystery, Ruined is a fast-paced and fun read that you won't want to put down until the very end. (AS)
8/10
To win one of five copies of Ruined, visit our Competitions page before September 22. (US entrants only).
---
BOOK NEWS
Friends Like Us, by English author Caitlin Davies, at first takes us back to 1989, when four teenagers Loreen, Karen, Bel and Ashley swear to be blood sisters, sticking with one another through thick and thin. By 2005, the four friends' lives have taken very different paths. Single mother Loreen is struggling to make ends meet, searching for love via the internet. Just back from California, Karen can finally introduce her friends to her long-term lover. Bel has embarked on a new career as a paparazzo, anxious to make her way in a man's world. And Ashley has not been in touch. Despite their pledge, the women have been keeping secrets from one another.
---
MYSTERY CHICKLIT
Elaine Viets' heroine Josie Marcus returns in The Fashion Hound Murders. In this fifth book in the series, the St Louis mystery shopper and single mum has been hired to check out a big pet store's involvement with puppy mills. Then an employee who told Josie about the existence of these breeding farms ends up dead. It's out in November. The series began in 2005, with Dying in Style, followed by High Heels Are Murder, Accessory to Murder and Murder with All the Trimmings.
---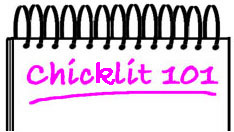 With the release of Marian Keyes' 10th novel The Brightest Star in the Sky fast approaching, we thought we'd give all you fans out there a chance to show off your knowledge. Try out these 10 quick questions - all about Marian Keyes.
Which reality TV show was Marian Keyes associated with from 2006?
Which Walsh sister was left holding the baby in Watermelon?
Paddy de Courcy, from This Charming Man, held which occupation?
Who tells Lucy that she will be getting married within a year in Lucy Sullivan is Getting Married?
Which book was turned into a TV movie starring Anna Friel?
Which US city does Maggie Walsh head to in Angels?
In The Other Side of the Story, what is the name of Lily's book?
Tara, Katherine, Liv and Fintan are characters from which book?
What is the name of the street that The Brightest Star in the Sky is centred around?
Where does Rachel head off to on her "holiday"?
---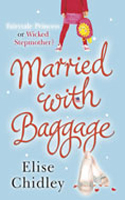 BOOK NEWS
Elise Chidley has written a book for every woman who's been cast as the Wicked Stepmother. The synopsis of Married with Baggage says: "When Annie was swept off her feet by handsome widower Simon, she willingly promised to have and to hold all that he held dear, including his daughter, Lydia. Lydia's mother died years before in a sailing accident and it's clear from the off that the young girl doesn't welcome her new stepmother. As a lucrative job offer for Simon forces them all to decamp to America, Annie has a lot to learn. How do you fit in in a close-knit US town? What makes her daughter tick? And how do you try to convince your new husband that he's done the right thing in marrying in haste?" Married with Baggage is out in November.
For other books about step-parenting, try Sam Baker's The Stepmothers' Support Group or Carrie Adam's The Stepmother.
---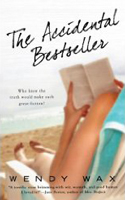 The Accidental Bestseller - Wendy Wax (2009)
Author Kendall Aims has a problem - her publisher is dropping her due to lack of sales but her editor still expects the final book of her contract. Kendall, however, has been too busy dealing with the impending demise of her marriage to write that last book. With a looming deadline, and a serious case of writer's block, Kendall retreats to her mountain home. Her three best friends, Mallory St James, Faye Truett, and Tanya Mason, whom she met 10 years earlier at a writers' conference, agree to help Kendall out by collaborating on her book about four best friends who are all writers. Using their own lives as the basis for the characters in the book, they meet the deadline believing no one will discover that what they have each written is actually more autobiographical than fiction. Thanks to ambitious editorial assistant Lacy Samuels, the book becomes an instant bestseller ... and the secrets they have kept, even from one another, are finally revealed in a very public arena. As the women return to their families to face the fallout from their deceptions, they are left to wonder how well they really know each other and what these revelations will mean to the future of their friendship. With an insider's look into the world of publishing, this is an enjoyable read that tests the limits of friendship when secrets are kept and makes you wonder how well we really know those closest to us. (LEK)
6/10
---
TAKE TWO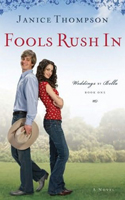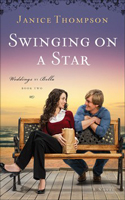 Texan author Janice Thompson uses her own experiences as a wedding co-ordinator in her latest series. In Fools Rush In, the first book in her Weddings by Bella series, Bella Rossi has just inherited her Italian family's wedding planning business. Her first event is a bootscooting wedding to make any Texan proud! There's only one catch: she knows virtually nothing about country music. Will hiring a handsome DJ prove helpful - or add a major romantic distraction? The sequel, Swinging on a Star, sees Bella planning her most ambitious wedding yet, a Renaissance-themed fairy tale with period costumes, horse-drawn carriages, and even a castle. But she has to keep the paparazzi away from best man Brock Benson, who is Hollywood's most eligible bachelor.
---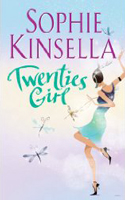 I've just picked up Sophie Kinsella's Twenties Girl (Bantam Press). It's a hilarious page-turner which is just what I need at the moment because everything else is very stressful (son off to college; moving house with New Husband; and about to teach in Greece for a fortnight when I should be at home, supervising the first two). Anyway, back to the other Sophie . . . Twenties Girl is a bit different from Kinsella's other books because the heroine Lara meets a ghost (her great aunt) who can't rest until Lara helps her find her precious necklace. So although there is SK's trademark style of the first person, present tense with scatty heroine, there's also a rather intriguing spooky element. The characters are warm and funny and although the plot demands, at times, a stretch of the imagination, it sucks you in. In fact, I can't wait to hop on the plane tomorrow and finish it.
Sophie King is the author of five novels, all published by Hodder & Stoughton including The Wedding Party.
Picture credit: Jerry Baeur
---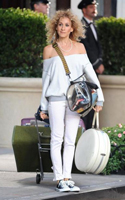 The girls are back on the streets of NYC filming the sequel to the highly successful Sex and the City movie. And shots off the set showing Carrie (Sarah Jessica Parker) with permed hair and wearing skinny white jeans are believed to be part of an 80s flashback scene. With the plot still a closely guarded secret, it is believed Carrie's marriage to Mr Big (Chris Noth) will run into trouble as his business is hit by the economic crisis. Other rumours suggest Carrie may get pregnant and that Samantha (Kim Cattrall) will take on a foreign lover, played by a Croatian model. Sex and the City 2 is due in cinemas in May 2010.
---
BOOK NEWS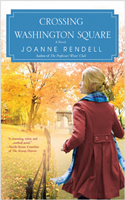 Joanne Rendell, author of The Professors' Wives' Club, is back with another book set in academia. Crossing Washington Square is about two women, Rachel Grey and Diana Monroe, who are professors at Manhattan University. Diana is a serious and aloof scholar of Sylvia Plath. Rachel is young and impulsive, whose penchant for teaching contemporary women's stories such as Bridget Jones's Diary and The Devil Wears Prada scores her an appearance on Oprah. When Carson McEvoy, a handsome professor visiting from Harvard, sets his eyes on both women this creates even more tension between them. Then Diana and Rachel head off on an undergraduate trip to London.
---

We chat to Wendy Walker about her latest book Social Lives, recession lit and the politics of being a mum.
---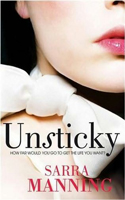 When Grace, a junior fashion editor on Skirt magazine, gets dumped outside Marc Jacobs on her 23rd birthday, she thought life couldn't get any worse. Then a well-dressed stranger named Vaughn whisks her away and offers her a place in the world she's always dreamed of, far from her £14,000 a year wage. Grace soon finds out there is more to her barely existing life than getting pushed around by the girls in the fashion office and her ever-growing pile of bills. But will she give up her family and friends for a shot at wealth and unexpected love? This can't-put-it-down novel is bound to make you blush on more than one occasion! Touted as Pretty Woman set in London, Manning's first attempt at adult chick lit is a definite success. (GF)
8/10
---
Watch out for . . . what could be 2010's funniest title. Julie Cohen's Nina Jones and the Temple of Gloom sees a shoe-obsessed heroine lose everything as she is forced to live in a run-down gothic mansion.
---
BOOK NEWS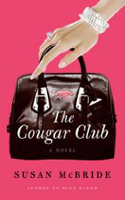 Susan McBride's The Cougar Club is centred around three women who aren't about to fade into the background as they hit their 40s. Kat's perfect life takes a hit when she loses her high-powered advertising job and catches her live-in lover in a compromising position. News anchor Carla is in danger of being replaced by a 20-something blonde bimbo. And dermatologist Elise thinks her plastic surgeon husband is playing doctors and nurses with someone else. Their unofficial Cougar Club quickly learns three things about survival of the fittest in our youth-obsessed society: true friendship never dies, the only way to live is real, and you're never too old to follow your heart. The Cougar Club, McBride's first women's fiction title, is out in January. The Missouri-based author usually writes teen or mystery novels.
---
Memory loss has been one of the recurring themes of recent years. Check out some of the titles in our latest Dream Theme.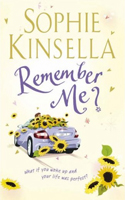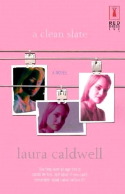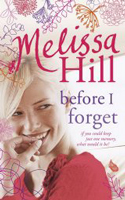 ---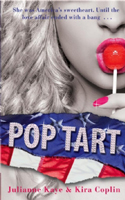 Jackie O'Reilly was born into a Hollywood family, yet her parents always discouraged her from going into a Hollywood career. They'd seen it all too often - the pitfalls of fame taking down one weak celebrity at a time. But Jackie still wants to be in with the "it" crowd, go to all the hottest parties and know all the hottest people. After dropping out of college, Jackie gets a job at a make-up store in LA, while waiting for her big break. When her boss gets into a scandal and can't make one of their scheduled events, Jackie is told to go alone to represent the company. Doing the make-up of up-and-coming star Brooke Parker and a few twists of fate brings Jackie into a whole new world. Brooke wants Jackie to be her one and only make-up artist and accompany her on tour, to concerts and even to the hottest events in town. As Jackie and Brooke develop a friendship, they hop from party to party and get in more trouble for their wild antics than one could imagine. Unable to resist all the temptations of drugs, alcohol binges and all-night parties, the world of Hollywood's glitz and glamour starts to take its toll on one of the world's fastest rising pop stars and Brooke starts to unravel, with Jackie pretty close to unravelling herself. Brooke misses being able to go out without paparazzi following her every move and starts to rebel - in very dangerous ways. With no one to really look out for her - Brooke's manager sees her as a money pot more than a person - Jackie is the only one she can turn to. When Jackie loses her job for looking out for Brooke's wellbeing, she is forced to really think about where her true loyalties lie: with Brooke, whose world she has been consumed by, or with herself who she has been neglecting. This novel is about finding out who you truly are in a world where everyone is fake. It is a fun and wild ride through the rise and ultimate fall of one of the world's most famous pop stars. Kaye has been a make-up artist to the stars, while Coplin works in the LA media. (AS)
7/10
---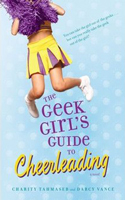 TEEN READS
"It is a truth universally acknowledged that a high school boy in possession of great athletic ability must be in want of..." And so begins The Geek Girl's Guide to Cheerleading, by Charity Tahmaseb and Darcy Vance. Bethany, a self-proclaimed geek, tries out for the cheerleading squad with her best friend Moni as a joke - and is stunned when they both make it. Bethany has always felt comfortable as part of the nerd herd so doesn't like being a member of the most scrutinised group in her school. Even her Varsity Cheerleading Guide can't answer the really tough questions, such as: How do you know if the most popular boy in school likes you for your mind ... or your pom-poms?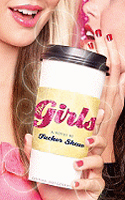 The Girls, by Tucker Shaw, is a modern retelling of the classic play The Women, by Clare Boothe Luce, this time set in an elite Aspen boarding school. Mary may be beautiful but her ski-star boyfriend is cheating on her with Crystal. Her best friend Peggy, the narrator and aspiring chef, knows about Steve and Crystal but isn't sure whether to tell her best friend. Meanwhile nasty Sylvia's got something up her Prada-designed sleeve; and barista Amber is serving up gossip even hotter than her grande skim lattes. Like the play, none of the boys actually make an appearance.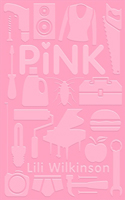 In Pink, by Australian author Lili Wilkinson, Ava Simpson has convinced her alternative parents to send her to the Billy Hughes School for Academic Excellence. Leaving her uber-cool girlfriend Chloe behind, Ava is looking for a chance to reinvent herself. Taken under the wing of popular Alexis, soon she's auditioning for the school musical and being matched with handsome Ethan. But while she's busy trying to fit in, Ava fails to notice that her shiny reinvented life is far more fragile than she imagined.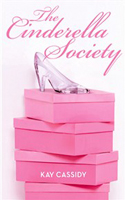 Not due out until next year, The Cinderella Society is the first book in a series by Kay Cassidy. Sixteen-year-old outsider Jess Parker is invited to join a secret girl power society dedicated to defeating the mean girls of the world (the Wickeds). The Cinderella Society guides all new recruits (the Cindys) through a life makeover and soon Jess' transformation wins her the heart of her dream crush. But then the Wickeds - led by Jess' arch enemy - begin targeting innocent girls in their war against the Cindys, and Jess discovers the real force behind her exclusive society.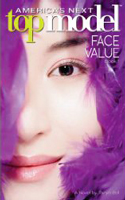 Face Value, by Taryn Bell and Randi Reisfeld, is the first book in a series based on the Tyra Banks' reality TV show America's Next Top Model. A group of girls share the same dream: of becoming a model. It may look glamorous but there's a lot of work involved and even your best friends can become your biggest competition. Red-headed Lexis is from a small town and is hiding some serious secrets. Chloe has inherited her supermodel mum's looks but her wildest dreams have nothing to do with a runway. Lindsay used to be a child star and is hoping her beauty, brains - and a bit of backstabbing - will make her famous again. And for exotic international girl Shiva-Rose, will a crush on the wrong guy threaten her shot at winning? The wannabe models then return in Book 2, which is titled Eye Candy, then the winner will be revealed next year in Strike a Pose.
---
AUTHOR NEWS
If you have some burning questions for Sophie Kinsella, then don't forget the 9/9/09. Barnes & Noble.com is inviting you to chat to the Shopaholic author through its official Facebook page. The live event occurs on Wednesday, September 9 from 11am to 5pm (US) EST. You can register here.
---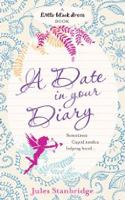 BOOK NEWS
A Date in Your Diary, by Jules Stanbridge (Sugar and Spice), is about a magazine writer who turns to a dating website to find a wedding date. Harriet Peel may be the magazine's 'what's on' writer but her own social life is not very inspiring and she faces the threat of being replaced at work by a London It Girl. With the last of her friends tying the knot, Harriet decides to register on a dating website to find the ideal partner to take to the wedding. And when the resulting liaisons turn into experiences worth writing about, she suddenly finds herself the unwitting star of a popular new column. It's out in December.
---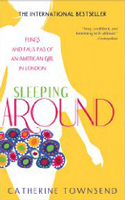 Sleeping Around: Flings and Faux Pas of an American Girl in London - Catherine Townsend (2009)
This is the book Sex and the City should have been. With non-stop sex and numerous lovers, this memoir makes you take a look at how to handle the men who come in and out of your life. The book is loosely based on the author's life detailing her descriptive sexual experiences. Catherine, an American, is trying to find love in the wrong places, which makes the book more interesting to see the type of men who enter her life - starting with the man who she was moving to London for, just to be dumped as she was set to fly to the UK. She ends up staying in London anyway to conquer the city as a writer to prove to him that she can still make it. With her best friend Victoria at her side to help her sort out her life and career (she becomes a sex columnist) it's a great escape! I recommend reading this book with an open mind and you will enjoy all its quirks. A UK version of this book was released in 2007, subtitled Secrets of a Sexual Adventuress. (CG)
7/10
Interviews: Catherine Townsend talks about sex, sequels and Sex and the City in her interview with Christy Goldstein.
---
CHICK LIT MEMOIR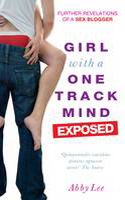 If you are looking for more sexploits, the Girl with a One Track Mind is back next year with her sequel, subtitled Exposed: Further Revelations of a Sex Blogger. Abby Lee's real-life identity (film assistant Zoe Margolis) was exposed soon after the publication in 2006 of her first book, based on her popular sex blog. Suddenly all her friends, family and colleagues knew her most intimate secrets. In this follow-up book she details how she coped once the whole world knew she was Britain's well-known sex diarist, and reveals her attempts to lead a satisfying sex life once more. These include doomed sex with a rock star and uneventful sex with a newspaper columnist to an on-off relationship with a TV presenter and a one-night stand with an internet celebrity. In spite of the disastrous dates, Abby doesn't give up on her search for a more meaningful relationship. It's out in March.
---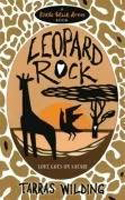 New Zealand magazine staffer Oriana "Roo" Beckett gets the chance of a lifetime when she wins a month-long trip to make a wildlife documentary in South Africa. She will be mentored by world-famous film-maker Wynand Kruger at Leopard Rock. Only problem is first she has to help her demanding boss Felice shoot a safari fashion spread on location. Despite dealing with storms, snakes and the Zulu dialect, Roo soon falls in love with much more than the mesmerising African landscape. The author obviously has a real affinity with Africa - this romance is one for nature lovers.
6/10
---
It's that time of the year again to ask a bunch of authors to name their favourite chick lit/women's contemporary fiction book from 2009. Watch out for their selections over the next three months.
MARY MALONE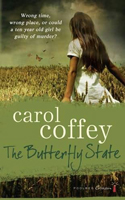 I have chosen The Butterfly State by Carol Coffey as my favourite read of the year. Tess Byrne is 21 and autistic. She has spent 10 years in an institution for a murder she didn't commit, the victim in question being her father, Michael Byrne, a drunken bully who denied his children love, safety and security. Sworn to secrecy at the murder scene that night, Tess is afraid to tell anybody the real story of what happened at the lake, shutting herself away in a silent world, her only method of communication being her explicit drawings. The Butterfly State will resonate with rural families where the land became controlling currency and ruined so many lives. Author Carol Coffey gives an inspiring insight into autism and its confines. Tess' gentle development throughout the story will stay with me for a long time to come. This book is different. This book tells stories that went for generations untold.

Mary Malone lives in Cork, Ireland, with her husband and two sons. As well as being a novelist and freelance journalist, she works in the Central Statistics Office. Her novels are Love Match, All You Need Is Love and Never Tear Us Apart. She is working on her fourth novel, Playing With Fire, which is due for publication by Poolbeg Crimson in May 2010. For more information, visit her website.
---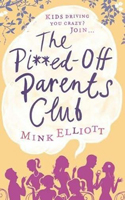 The Pissed-Off Parents' Club - Mink Elliott
From the former deputy editor of a parenting magazine comes this story about first-time mum Roxy. She and her partner Jack have left London for a new life in Riverside village, with their 10-month-old daughter Joey. But their new house resembles a building site and Roxy is struggling to cope with parenthood. With no family or friends to turn to, Roxy sets up a club in order to meet like-minded parents.
---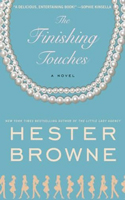 The Finishing Touches - Hester Browne (2009)
Elizabeth (Betsy) is the little orphan Annie grown up, left in a marmalade carton on the steps of Lady Frances and Lord Pelham Phillimore's finishing school for girls in London. Fast forward 27 years, Betsy is working at a shoe shop when Frances passes away. Lord Phillimore invites her to come to the school and see if she can do something to save its fading fortunes. Horrified at the state of the school which is on the brink of bankruptcy, Betsy takes it upon herself to teach the remaining students the skills that may actually be helpful in life - from the essentials one must have in their handbag to how to look ab-fab for minimal costs. A perfect read for those wanting to see an old English finishing school being given a 21st century makeover. It's out with the table setting, white gloves and flower arrangements and in with eating sushi, managing budgets and mortgages and DIY manicures. (PP)
8/10
---
CHICK LIT MEMOIR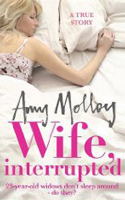 Amy Molloy met the man of my dreams while on a gap year in Australia. But within a year Irishman Eoghan was diagnosed with terminal cancer and he died just three weeks after they got married. At only 23, Amy had to deal with losing the love of her life almost as soon as she found him. Deciding that falling in love again was out of the question, she took the promiscuous approach, becoming the "scarlet widow". In the next 13 months, she'd slept with 27 men. Her story is told in memoir Wife, Interrupted.
---
A couple of 2009 releases have made the All-Time Favourites list compiled by new contributor Gina. Can you guess which ones?
---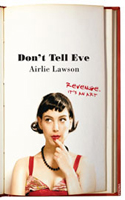 Eve has reluctantly arrived in town (presumedly Sydney), intending to turn Papyrus Press' finances around quickly with the help of her devious sidekick Hilary - and then get her pass off the island. For someone in charge of a publishing company, Eve doesn't actually like reading books - and relies on Hilary to brief her while her downtrodden husband Todd runs her errands. For staff member Jess, the arrival of the evil Eve (a devil in sequins and shoulderpads) comes at a time when her main client, celebrity chef Alex, is holed up in a Himalayan mountain retreat, saying he'll never do another book. But Jess, also an artist who creates under the pseudonym JJ, seems to have a creative way of dealing with Eve. After colleagues are given their marching orders, a replica doll of Eve wearing one of her outlandish outfits arrives on their doorstep. But who can Eve trust - her ex Jack, her designer friend Zoe who can't seem to keep a secret, her womanising colleague Phil or inquiring journalist Oliver who is writing a feature on Eve? With a web of intrigue intended to keep you guessing, the problem with this book is it gets all too confusing - nor does it deliver that redeeming twist you were holding on for.
5/10
---
INDUSTRY NEWS
Catch up with some of chick lit's finest at Ireland's international books festival held in Dublin in September. Authors due to be involved in Books 09 include Cathy Kelly, Claudia Carroll, Sheila O'Flanagan, Patricia Scanlan, Anita Notaro, Roisin Meaney, Amanda Brunker, Fiona O'Brien, Clodagh Murphy, Tara Heavey, Niamh Greene, Amy Huberman and Sarah Webb. See the festival website for more details.
---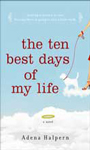 Adena Halpern's debut novel The Ten Best Days of My Life is reportedly in development to be a movie. Director Shawn Levy and actress Amy Adams are attached (they both worked together on Night at the Museum: Battle of the Smithsonian). The story is about Alex who dies after being hit by a car while out walking her dog. To reach Seventh Heaven, she has to demonstrate her worth by recounting her favourite 10 days on Earth. A release date hasn't been confirmed but it could be as early as 2010.
---

Why would a guy write a chick lit novel? Dan Begley, author of Ms. Taken Identity, reveals all to Angela Smith.
---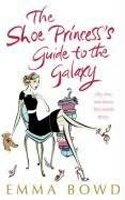 The Shoe Princess's Guide to the Galaxy - Emma Bowd (2009)
Self-confessed shoe lover Jane Meadows has traded in her client relations job at an insurance company for full-time motherhood. With husband Tim mostly working away in Bangladore, she is craving some support and adult company. So Jane joins a new mothers' group with daughter Millie and keeps track of shoe and celebrity gossip through blogs. She also begins to step towards her dream business by learning the finer points of shoe craftsmanship from Italian shoe designer Marco, who is dating her best friend Fi. This book is really lightweight chick lit. But at least the coverline 'Life, love and shoes. But mostly shoes' warns you upfront. Those Shoe Princesses among you will probably love all the shoe references.
5/10
---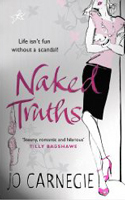 In this sequel to Jo Carnegie's Country Pursuits, newly-weds Caro and Benedict have swapped country life in Churchminster for an exclusive London mews. Then Benedict's sister arrives, bringing with her a dangerous secret. Fashionable socialite Saffron, who lives next door, always thought the countryside was boring but when she's invited to Churchminster she's shocked to learn just how dirty rural life can get. Saffron's boss, workaholic editor Catherine, is fighting to save her ailing magazine. But her scandalous past threatens to destroy everything, especially when rugged builder John Milton strides into her life. Naked Truths is out in October.
---
dear chicklit club
Q. About a year ago I bought a book and the title escapes me, and I am hoping maybe your team can help me remember the title. It was a really good book about a woman who is eight months pregnant and her husband/boyfriend (think boyfriend) goes out one night and just never comes back. The book then shows how she goes through labor etc with her mother and shows how she goes on with her baby girl not having a father and dealing with the disaster of her boyfriend leaving her. Any ideas?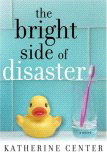 A. The one that springs immediately to mind is Katherine Center's 2007 novel The Bright Side of Disaster. It's about Jenny whose fiance, Dean, walks out the day before she gives birth to their daughter Maxie. So Jenny is left to learn how to survive as a new parent on her own. But her divorced mother does turn up to lend a hand and dispense advice. Just on the off-chance that it's Watermelon, I'll also mention Marian Keyes' first book about the Walsh family. It sees Claire's husband, James, tell her he's leaving for another woman moments after she's given birth to their daughter, Kate. Claire returns to her family home in Dublin and takes to her room where she at first sinks into a depression.
---
BOOK NEWS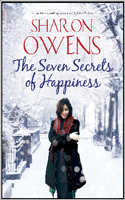 From Sharon Owens comes her seventh novel The Seven Secrets of Happiness, about a woman recovering from the loss of her husband. Its synopsis says: "Ruby O'Neill leads a charmed life in a perfect house on an elegant street, married to gorgeous Jonathan who adores her. It is a snowy Christmas Eve and Ruby blissfully decorates their Christmas tree, dreaming of a wonderfully romantic holiday season when she and Jonathan will enjoy lovely lie-ins and start the baby she longs for. Then a telephone call shatters her fairytale existence forever. In the New Year, Ruby picks herself up and finds comfort in sewing seven exquisite little velvet bags which seem touched by magic. Through them her life is touched by the lives of others and she learns six secrets which begin to thaw her frozen heart. And little does she know she has a guardian angel watching over her. Though wounded himself, he holds in his hands the seventh secret and Ruby's chance of having love blossom again in her life." It's out in September.
---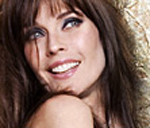 Who better to write about a young model making her way to the top than one of the world's best-known supermodels. Angela Smith takes a look at Carol Alt's series about a model named MAC. As Alt says on her website: "Much of what I write about within these pages happened to me, or to other young women who rose through the ranks with me. I hope that This Year's Model and Model, Incorporated will help give a healthy awareness of what it really takes to make it big ... what really goes on certainly isn't covered in today's highly-glossed reality TV platforms."
This Year's Model (2008)
Melody Ann Croft is your average hometown girl - very practical, with her whole life planned out ahead of her. That all changes one day when a customer at the restaurant where she is working tells her she could be a model and gives her his card along with the numbers of all the top agencies in New York. Melody is a little curious, despite thinking this man is crazy, so she calls one agency and just with the mention of this man (who happens to be a famous photographer), she gets an appointment immediately. That begins her career as MAC, the model, for Delicious Models. Her booker, Francesca, has her going on go-sees at lightning speed and she books her first job in no time. Melody plans to save her money for college so she won't need a scholarship, but making so much money so quickly with modelling is addictive and Melody starts thinking that maybe she can defer college and model for a few years instead. With the obvious perks of modelling also come the many pitfalls: lecherous men, drugs and other things Melody is not used to. After a fling with a male model named Duncan and being stabbed in the back by her so-called best friend Jade, Melody starts to wonder who she can trust, if anyone. But after booking her first cover, only a few months into her career, Melody is hooked on modelling and travelling to exotic locations. The only question is, how much of herself does she have to give up in order to succeed in the modelling business?
7/10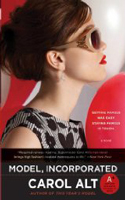 Model, Incorporated (2009)
MAC is back and ready for her close up. After nine months full of turmoil, MAC, formerly known as Melody Ann Croft, is ready to be the top model in the industry. She's done fashion week in New York and abroad and has even appeared on the cover of Sports Illustrated. What's next for the most wanted face in the modelling world? Of course, that would be the coveted partnership with Cover Girl. MAC has already been starving herself to keep her bookers happy and she's starting to feel the results with dizzy spells and hunger pains. But the model life is so great. Especially meeting all of her admirers. A chance meeting with older Hollywood heart-throb Patrick Carroll leads to a short-lived relationship, but it's not until MAC meets Jim, an insanely rich real estate mogul, that MAC thinks she has found the guy for her. But what does he really want from her? She's tired of being his arm candy and tired of his controlling ways. All MAC really wants is to be the next face of Cover Girl and she is willing to do anything to get the lucrative contract. MAC's rise in the modelling world is too fast paced and her affairs with older men are too numerous for just one book, but overall MAC is likeable and you can see traces of her in all of the models out there today, trying so hard to please everyone and succeed that they forget to care for themselves in the process.
6/10
---

CREW VIEWS
Sophie Kinsella has announced that she's working on the next Shopaholic book. As she says on her website: "I am so happy to be back in Becky's crazy world. It's too early for me to tell you much more at the moment..." So we here at the Chicklit Club started wondering what Becky would get up to next. When it all started, in Confessions of a Shopaholic, Rebecca Bloomwood is a financial journalist who's battling debt problems - and trying to avoid her bank manager Derek Smeath - when she meets Luke Brandon at a press conference. In the sequel, Shopaholic Abroad, Becky travels to New York with Luke while in Shopaholic Ties the Knot she's busy planning weddings on both continents. In Shopaholic and Sister she returns from her honeymoon and discovers she has a long-lost half-sister, Jess - who hates shopping. And Book 5, Shopaholic & Baby, ends with Becky giving birth to her daughter Minnie.

Q. What would you like to see happen in the next Shopaholic book?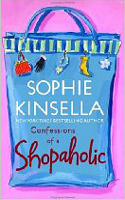 Angela: I'd love to see Becky, Luke, baby Minnie, Becky's sister and Suze and her family go on an elegant cruise to the Caribbean in time for Minnie's first birthday. A few days into the cruise Becky and her party get stranded on one of the remote islands they're visiting (Think no international phone, internet or TV service). Although the island looks nice (from the high-end tourist shops and restaurants to the dance clubs) Becky soon finds out that it is not at all that way once you leave the tourist area. There is NO places to shop! Just wildlife and the natives, who aren't too friendly. Eventually, I'd like to see Becky go on some unconventional adventures and get herself involved in helping the natives to better their lives. Of course, she would also find out that something sinister is going on (maybe the natives are being exploited by one of Luke's partners) and Becky just has to set everything straight as always, getting herself into some sort of mess in the process. I think it would be a fun and different adventure for Becky (and the reader) despite being very far-fetched!

Annmarie: I would love to see Becky return as a new mommy with her adorable baby Minnie. Becky will outfit Minnie in the most expensive designer clothes, only to learn that Minnie immediately spits up on everything. Becky will become frustrated as Luke's lifestyle seems to change very little, while her life is turned upside down with Minnie's arrival. Becky will become friendly with a stay-at-home dad that she meets at the park. The stay-at-home dad turns out to be a former fashion designer and a bit of a shopaholic himself. Becky and stay-at-home dad immediately bond and become inseparable. There will be hilarious stories of her and stay-at-home dad conquering mommy and me classes and meeting quirky parents. Luke will finally be the one to become jealous and question what is really going on with Becky and stay-at-home dad.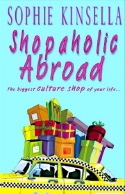 Christy: I was so excited to hear that Becky Bloomwood is back! I can't wait to see what Sophie Kinsella does in this book. Since Becky had her child in the last book it will be great to see how she goes about her shopping now. I also would love to see if she went back to work for the store she helped bring back to life. Suze is hopefully settled and doesn't have any more kids! Hopefully the book will be out soon!

Gina: Here are some ideas: - Her half-sister Jess could become pregnant and get married. - Rebecca could start her own fashion business. - Rebecca could get her own Yummy Mummy TV show. - Evelyn could come back into Luke's life and make up for being an absent mother by taking control with the new baby. - Rebecca could struggle with her baby weight.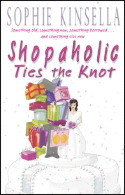 Karen: I've been thinking about this question so much over the past couple of days, and I have to be honest and say I have no idea what I want to see happen in the next book. I can't really see what else can happen to her, she's already had the marriage, the baby and a long-lost sister coming out of the woodwork - what's left? I would like to see her grow up a little though and from what I can remember about what happened in the previous book, I'm thinking it would be quite nice to see Becky and Luke really at rock bottom with regards to their finances. Having to struggle even with simple things like food shopping etc. I think it would be great to see Becky going from one extreme to the other - and I think it would be hilarious reading about her having to shop in budget high street stores like Primark for all her clothes. She might even enjoy all those bargains!?


Paula: Rebecca is going to be a working mum at department stort The Look and since she has started working there it has sky-rocketed off the ground and Rebecca is going to be made a VP. She and Luke, despite their continual up and downs, will find the perfect apartment, with a massive wardrobe for all of Becky's things especially shoes LOL. Venetia ends up falling in love with the harassing client in order to get back at Luke for breaking her heart and staying with Becky. As usual Becky finds herself getting into debt with the baby's clothes and accessories - not to mention her own new clothes. Star designer Danny is going to start creating not only his new line of clothes but move into accessories and perfume and start branching out to department stores such as Saks and Macys and of course Luke's scheming mother will appear and Becky's parents will come and look after Minnie.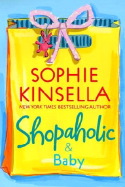 Steph: As Becky becomes a yummy mummy, after giving birth to daughter Minnie at the end of Shopaholic & Baby, you have to wonder how the economic downturn is going to affect the girl who just can't pass a designer sale. She may have helped her former employer, department store The Look, revive its fortunes in the previous instalment but this time round I'd like to see Becky become a store owner herself. And what better than a children's clothing store, where Minnie could be the model. Maybe it could be an online business which would leave plenty of time for her to attend playgroups with Minnie. And imagine how over the top her first birthday party would be!
If you have an idea about what you would like to see in Shopaholic No.6, then email us.
---

S.J Foster, author of Champagne & Butterflies, talks to Annmarie Ottman about writing about "fashion, action and passion", and why she'd make a good candidate for Real Housewives.
---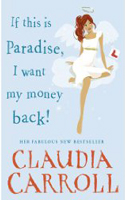 If This is Paradise, I Want My Money Back! - Claudia Carroll (2009)
Charlotte Grey is in a coma after being in a car crash. She can hear everything her visitors are saying, from her mother's incessant chatter about everyday events to her sister Kate's confession about her infertility woes. Then film producer James swings by - the boyfriend her family and friends hate and the guy she had a terrible row with just before her crash. As he's telling her about how he's fallen for someone else, everything fades to white as the medical team rushes into her room. Next thing Charlotte is being greeted by her late father. But when Charlotte discovers the afterlife is more about playing cards and watching the horse racing with a bunch of geriatric relatives, she signs up for angel training. She heads back to earth as a ghost-like angel - and since only James can hear her, the devilish side of Charlotte begins to mess with his mind. But maybe she can also help those she loves, including Kate and her best friend Fiona.
6/10
---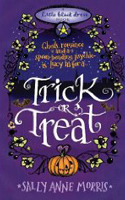 Being released in time for Halloween is Sally Anne Morris' ghoulish romance Trick or Treat. Lucy Diamond (no, not the author) starts hearing the voices of grumbling ghouls from beyond the grave. Hippie-mum Jasmine arranged for Lucy to develop the Gift and unlike the other presents of vegan cookbooks and tie-dye blouses, this one Lucy can't return to the store. The Dead aren't going anywhere until she sorts out their problems. But how can she be expected to deal with the lives of those in Limbo when she can't even manage her own?
---
Watch out for . . . . Ilana Fox's second novel Spotlight. Madison wants to win a TV singing competition, while Jess works for a national newspaper although she wants to be a fashion designer. When things go wrong for Madison, Jess happens to be waiting in the wings. But how far can one girl go in pretending she's something she's not?
---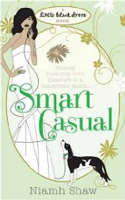 Smart Casual - Niamh Shaw (2009)
Dedicated career woman Olivia Anderson is running late for a business meeting after a run-in with an arrogant, queue-jumping American. Then she discovers the same man - Luke Wylie - has taken her promotion as projects director of a computer company. But a hefty pay rise and Luke's considerable charms lessen the blow - a bit. But something is rotten in the state of Puttock Leavitt and it seems as if Liv could well be the fall girl. A promising debut with lots of witticisms about surviving - and thriving - amid office politics.
7/10
---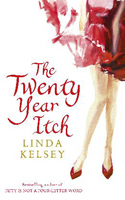 The Twenty Year Itch - Linda Kelsey
Julie is beginning to doubt that love can survive long-term. Her husband of 20 years has just announced that he is leaving his job to embark on an adult gap year, leaving Julie behind. Turning to her friends for comfort and advice, Julie finds that their relationships are falling apart too. Does that 20-year itch just have to be scratched? Then a chance encounter propels Julie on to a sexual collision course with a man who spells danger.
---
BOOK NEWS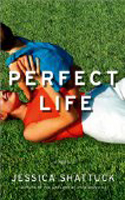 Perfect Life, by Jessica Shattuck (The Hazards of Good Breeding), is centred around a group of college friends from Boston and explores the dynamics of sperm donation. Two years ago, 30-something Jenny got her former college boyfriend Neil to donate sperm because her husband is infertile. Signing away all paternity rights, Neil has now turned up on the day of the baby's christening. Meanwhile Elise is finding it hard to deal with the fact that partner Chrissy had two sons by anonymous donor - and is now seeking their biological siblings. And for Laura, she may seem to have the perfect life but her husband is too busy working to have time for their two daughters.
---

Lawyer-turned-writer Julie James discusses chemistry between characters and the authors who have inspired her with Annmarie Ottman.
---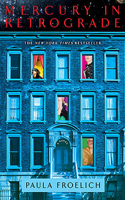 Mercury in Retrograde - Paula Froelich (2009)
When Mercury is in Retrograde, all bets are off. Penelope Mercury is an intrepid reporter who continues chasing crazy stories all over New York for the promise of a promotion to courts. When that promotion goes to someone else, and a series of events at her office conspire against her, Penelope finds herself without a job. Fashion editor Lena "Lipstick Carcrash" Lippencrass suddenly finds herself homeless and cut off from her wealthy parents. She must find a way to continue to live the lavish lifestyle she has known all of her life. And Dana Gluck, a high-powered lawyer hoping to become the youngest female partner in her firm, must re-examine her priorities when her husband leaves her for a younger woman who becomes pregnant with the child Dana was suppose to have. This debut novel by the New York Post Page Six columnist shares the story of three New York City women, all at turning points in their lives, who end up living in the same apartment building in SoHo. They form an unusual bond and help each other through the most trying times of their lives. A fun read that will have you applauding the joys of friendship. (LEK)
8/10
---
NAME CHANGE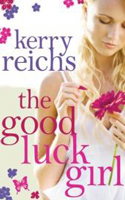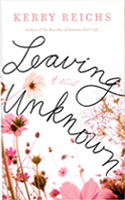 Kerry Reichs' 2009 release The Good Luck Girl will be released in the US early next year, under the name Leaving Unknown. It is about Maeve Connolly who is determined to change her life and make her own luck, so she impulsively heads off on a grand adventure - driving cross-country to LA. But en route, her car breaks down and she is stranded in Unknown, Arizona. It is here that Maeve finally faces up to the reality of her past. It seems she isn't just running from bad luck but from something much more complicated.
---
Watch out for . . . Jane Costello's next book My Single Friend. It's about Lucy who makes over her best friend Henry, turning him from terminally single to irresistible sex god. And now he may just be irresistible to her too. It's out in April.
---
The Fabulously Fashionable Life of Isabel Bookbinder - Holly McQueen (2009)
Having abandoned her book-writing dreams, Isabel Bookbinder is instead aspiring to be a top international fashion designer. Just as long as you don't need to actually know how to sew anything tricky - like a hem or sleeves. Still telling white lies and getting herself into all sorts of predicaments, Isabel tells her family that she's won a place at a prestigious design school. In fact she's working at a fashion magazine as personal assistant and general dogsbody to designer Lucien Black's famous muse, Nancy Tavistock. With her boss' fortunes on the decline, due to Lucien's disastrous Fashion Week collection, Isabel's busy dreaming up her signature look, deciding which celebrity will launch her perfume and wondering what her lawyer boyfriend Will is up to in the Cayman Islands. It's not all fair in love and fashion - and it seems someone is about to be stitched up. Even if you weren't impressed with Isabel Bookbinder last time, give this sequel a try, she's still as ditzy as ever but it's a much better book.
6/10
---
BOOK NEWS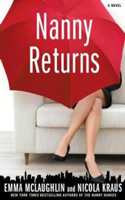 Seven years after the release of their bestselling novel The Nanny Diaries, Emma McLaughlin and Nicola Klaus are releasing its sequel, Nanny Returns. This time set against the backdrop of the economic downturn, the synopsis says: "Ten years after the fateful night when Nan was fired, she returns to New York with her husband, HH. Finally settling in to build a permanent home and get her consulting business off the ground, Nan's plans are derailed by HH's sudden desire to start a family - and her surpisingly strong resistance to the idea. Matters are further complicated by a late-night, drunken visit from a 15-year-old Grayer, who's stumbled upon the nanny-cam tape Nan made on her last night in his mother's employment - and wants some answers. Racked with guilt and struggling to find a way to help Grayer and his seven-year-old brother, Stilton, through their parents' vicious divorce, Nan finds herself getting sucked into the Upper East Side world of wealth, power and dysfunction all over again." Nanny Returns is out from December.
---
English author Phillipa Ashley's 2006 novel Decent Exposure is being adapted for a Lifetime TV movie, renamed The Twelve Men of Christmas. Scheduled to be screened in the US in December, it stars Kristin Chenoweth (Pushing Daisies) and tells the story of a down-on-her-luck New York public relations executive, E.J., who gets a Montana search-and-rescue crew to shoot a naked fundraising calendar. Josh Hopkins (Ally McBeal, Private Practice) plays the love interest Will. The movie is set in the Rocky Mountains, while the novel was originally set in the UK's Lake District. For more details about Ashley's experiences on locations, see her blog.
---
AUSTRALIAN MADE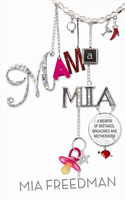 Readers of Australian women's magazines will know the name Mia Freedman well. The former Cosmopolitan editor (who also worked at Cleo and Dolly) is releasing her book Mama Mia: A Memoir of Mistakes, Magazines and Motherhood in September which charts her personal and professional highs and lows. The synopsis says: "Mia was always in a hurry to kick her big life goals. And when she became editor of Cosmopolitan at 24 and had a baby a few months later, she thought she was right on track. But when things unexpectedly fell apart, she was forced to face a few uncomfortable truths about who she was and what she wanted to do with her life. Over the next decade, she would experience some dazzling career highs and some devastating personal lows. She would leave the glamorous world of magazines for a high-profile new job that exploded in her face. She would lose all her confidence and then - eventually - find it again in an unexpected place."
---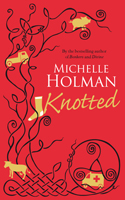 BOOK NEWS
New Zealand author Michelle Holman is back with her third novel, Knotted. Danny Lawton looks after her twin sister's orphaned children and works full-time in a hospital's emergency department. One day the paternal uncle, Ross, turns up unexpectedly from America with instructions to take the children back with him to meet their father's extended family. So Danny marshals all her wits and wiles for the fight of her life. Unexpectedly, she finds that her first enemy is herself and a totally unsuitable sexual attraction. Knotted is out from October.
---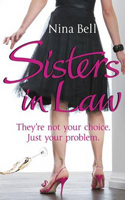 Sisters in Law - Nina Bell (2009)
When Kate Fox invites a new friend, Sasha, into her family's life, she never imagined the newly separated mother of two would wreak so much havoc. But is Sasha after her partner Jonny, who seems reluctant to marry Kate even after 15 years? Or does she have her eye on her brothers, successful head of the family Si who is married to high-flying divorce lawyer Olivia, or her impulsive youngest brother Jack, whose meek wife Heather has stood by him as a loyal army wife. A totally absorbing read about three very different women related by marriage who are trying to keep their relationships afloat. With one very nasty villain, this is among this year's best reads.
8/10
---
NAME CHANGE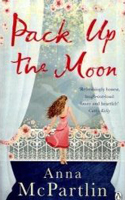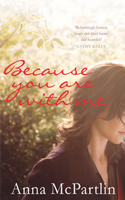 Fans of Irish author Anna McPartlin, take note. All of her three novels have been re-released under different names. Her debut novel from 2006 Pack Up the Moon - about Emma dealing with the death of her boyfriend - is also known as Because You Are With Me. McPartlin, a former stand-up comedian, also has her second novel Apart from the Crowd, from 2007, due to be released later this year as No Way to Say Goodbye. It's about five lost souls, including Mary who is recovering from tragic losses and Sam who needs a fresh start. McPartlin's 2008 novel The Truth Will Out has also been retagged as As Sure as the Sun. This is about a bride, Harri, who suffers panic attack before her wedding. Her twin brother George believes there's more to the story than cold feet. When he confronts their parents, the truth they reveal devastates both twins. But there is a new book coming from McPartlin in April. This fourth book, Alexandra Gone, is about five diehard fans of Irish rocker Jack Lukeman who form unlikely friendships after they are trapped in an elevator at a concert.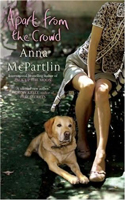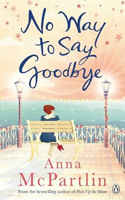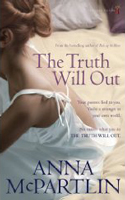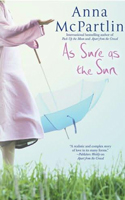 ---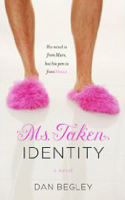 Ms. Taken Identity - Dan Begley (2009)
Mitch Samuel's life is falling apart: he forgot his girlfriend at the airport so she dumped him; his writing career is in a shambles after being rejected - again - and one particular student in his class is driving him insane with her callous behaviour. Feeling down and out, Mitch stumbles upon a newly released book by the Queen of all chick lit authors, Katherine Longwell. He decides on a whim to pick up the book and laugh at how stupid it is, compared to his scholarly manuscript. However, while scanning the book at a local Starbucks, Mitch encounters Katherine in person and she takes to Mitch immediately. When he sees an opportunity he goes for it so he tells Katherine that he has a cousin who is writing a chick lit novel that she would love to have critiqued by such a famous author. Katherine agrees to look at his "cousin's" manuscript. Now, Mitch has a new dilemma: He has no cousin/writer and he doesn't have a manuscript! Not knowing what to do, Mitch talks it over with his friend Bradley who suggests Mitch joins his sister Marie's dance class to get "into the minds of women". Mitch joins the class as Jason the pharmaceutical rep, expecting lots of spandex and flamboyant men, but what he finds is a genuinely nice group of people. But to complicate matters, Mitch begins to fall for Marie but can't tell her who he really is or why he really joined the dance class. As he learns more about the people in his class, his version of the chick lit book starts to take shape and he realises that the genre is not as dumb as he thought. This twist on chick lit is an absolutely hilarious, witty and charming story coming from a man's perspective. (AS)
8/10