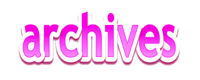 ---
July 2008
---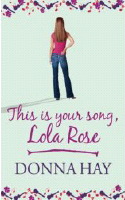 This is Your Song, Lola Rose - Donna Hay (2008)
On the day she buries the man who had made her life a misery, Lola discovers he was not her father. Instead she was the result of a backstage fling between her mother and Rick Wild, who has gone on to become a rock god. Despite not exactly enjoying a joyful reunion with her long-lost dad, Lola leaves behind her policing job and England to go on tour in America with his band Poleaxe. But will she survive life on the road with an overindulged rock star, a jealous wife, a crazed fan and her half-siblings, spoilt Tiffany and resentful Jay? Unlikely to be a hit.
6/10
---
BOOK NEWS
| | |
| --- | --- |
| | Discover how ugly life at the top can get with Beautiful Liars, by Kylie Adams. Emma Ronson has swapped a career in serious journalism for daytime talk show The Beehive. And she's sharing the couch with an ageing news diva who has her claws into Emma for stealing her media mogul boyfriend. Co-host Simone Williams, a former teen model, is drowning in debt and her famous ex has just crossed the line from stalker to psycho. |
---
Will a second novel live up to the hype after a successful debut? Check out our Top 10 Must-Read list of authors whose second novel are out this year.
---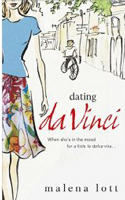 AUTHOR NEWS
Oklahoma-based author Malena Lott has her second book - Dating da Vinci - out later this year. English teacher Ramona Elise, a 36-year-old widow and mother of two, falls for one of her students - a handsome 25-year-old Italian immigrant called Leonardo da Vinci. She helps him forge a new life in America, while he helps his 'Mona Lisa' get over her grief. Lott's first book was called The Stork Reality.
---
SNEAK PEEK
Feels Like Maybe - Claire Allan

When Aoife discovers she's pregnant, sexy singer Jake calls off their relationship. Convinced she'll get him back, Aoife doesn't tell her parents back home in Derry about her impending arrival until after the birth. She then has to return home to face the music with baby in tow. Meanwhile her best friend has been keeping a secret of her own. Beth and her husband Dan have been trying to get pregnant for the past two years - without any success.
---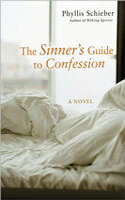 HEN LIT
In Phyllis Schieber's The Sinner's Guide to Confession, Ellen is accompanied to her father's funeral by her longtime friends Barbara and Kaye. Although inseparable, the three have kept a secret from each other. As a widowed mother, Barbara hides her persona as a writer of erotica. Kaye is having an extramarital affair that fills her with conflict. And Ellen has lost her husband to a younger woman who is now pregnant - a painful blow, since Ellen and her husband were never able to conceive. But she is not childless - Ellen is haunted by the memory of the baby girl she was forced to give up at 16. Maybe now is the time to find her lost daughter.
---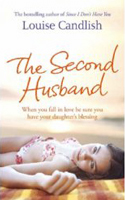 When Kate Easton's ex-husband reduces his financial support, she divides her flat to allow a tenant to move in. And Davis Calder, a tutor, seems the ideal neighbour - he's charming, quiet and he even helps her 17-year-old daughter Roxy with her French lessons. Kate is so swept up by him that when Davis proposes, she accepts. But after their wedding, she finds a diary which reveals it's not her that he loves. Unfortunately the cover line of 'There are some things a mother and daughter should never share' gives away what should have been a powerful twist.
7/10
Read our interview with Louise Candlish as she talks about her latest release.
---
DEAR CHICKLIT CLUB
Q. I really enjoyed Lucy Dawson's His Other Lover. Does she have another book out?

A. His Other Lover was Lucy Dawson's debut book. She has another book coming out through Sphere around February. It's called What My Best Friend Did and is about Alice who thinks life's going to be a bit more interesting after making a new friend in Gretchen. But Gretchen has a dark secret, which when it comes out may teach them both more than they ever wanted to know about how female friendships can go wrong.

Q. Is there a sequel to Catherine Alliott's The Old-Girl Network?

A. Polly and Nick return in the 1994 novel Going Too Far.

Q. I remember reading a book about a woman watching Doris Day movies all day. I want to read it again but can't remember the title. Can you help?

A. The only book I can think of is Sharon Krum's The Thing About Jane Spring, where she reinvents herself after watching a Doris Day movie marathon.

Got a question about chick lit books? and we'll try our best to answer it (questions may be edited for space and clarity reasons).




---
HOLIDAY READ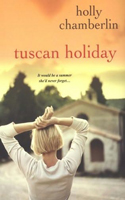 Elizabeth Caldwell and her graduate daughter Marina head off to Florence for some mother-daughter bonding in Holly Chamberlin's Tuscan Holiday. Elizabeth, a single mum who has been unable to commit to the man she has dated for years, thinks Marina hasn't found the right man in her wealthy fiancé. So what happens when, on a two-week trip to Tuscany, Marina is drawn to a gorgeous Italian named Luca and Elizabeth finally lets go of the role that has defined her for so long to embrace her own uncertain future?
---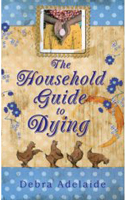 The Household Guide to Dying - Debra Adelaide (2008)
Delia Bennet is a domestic advice columnist who is about to write her last household guide . . . on dying. Diagnosed with breast cancer two years earlier, the prognosis now is not good. The idea for the final guide came to her as she was writing lists to help her husband and two young daughters cope after her death. The highly organised, ever-efficient Delia prepares by teaching her daughters how to make the perfect cup of tea, writing out a cake recipe for their weddings, ordering her coffin and choosing the last book to read. But Delia also needs to put some issues from her past to rest so she heads back to the town where she lived as a teenage mother. Told with humour, gutsiness and emotion, it is a gripping book. And the impending death of the main character isn't even the part that will have you sobbing the most. Don't let the drab cover, grim title or even the details about chickens, pegs and blood sausages put you off, this is one book you won't regret reading.
9/10
---
MAKING HER DEBUT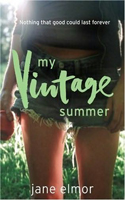 My Vintage Summer by Jane Elmor is a coming-of-age novel that will appeal to those whose heydays were the late 70s and early 80s. Lizzie and her best friend Kim go from small-town teenagers to living in London, where they hope to make it as a girl band. But their idol, Kim's older sister, Vonnie, is leading them astray. The story is told in both flashbacks and in the present when Lizzie is married to a successful music exec.
---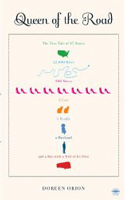 CHICK LIT MEMOIR
Ever dreamed of leaving your job behind to drive around the country? That's exactly what psychiatrist Doreen Orion and her husband Tim (and a poodle and two cats) did. In her memoir Queen of the Road, the couple travel across the US - 22,000 miles and 47 States - in a converted bus over a year. As Orion says: 'It's a tale about not settling: in life, at work, or in relationships. No matter how much it almost killed us.' Their adventures included finding themselves in a nudist RV campsite, being in the middle of an armed robbery and renewing their vows in front of an Elvis impersonator on the bus in Vegas.
---
Summer Blowout - Claire Cook (2008)
Make-up artist Bella is part of a madcap family that runs a chain of hair/beauty salons. She is obsessed with lipsticks, her Irish dad pretends to be Italian and her half sister has run off with her husband. When a dog-sitting experience brings a new love into Bella's life, she goes to desperate lengths to keep it. But will she be so open with Sean, who helps spark her entrepreneurial passions? A read that's fluffy, and heartwarming - just like Precious/Cannoli the dog.
7/10
---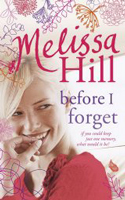 When Abby is hit by a piece of falling debris, she wakes up in hospital to discover her long-term memory may soon be lost for good. So she resolves to use the time she has left to gather the memories of a lifetime. These include spending Christmas Eve in Manhattan, gambling in Las Vegas, racing a Formula One car and experiencing an opera in Italy. But the one thing Abby didn't have on her list was to fall in love.
---
AUTHOR NEWS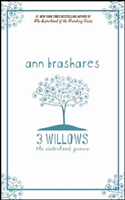 Ann Brashares, author of the bestselling Sisterhood of the Traveling Pants series, has revealed she's working on a new three-book series. 3 Willows: The Sisterhood Grows, which will be out in January, follows three girls entering South Bethesda high school, the same one featured in the Traveling Pants series. The Sisterhood of the Traveling Pants 2 movie, mainly based on the fourth book Forever in Blue, will hit cinemas soon.
---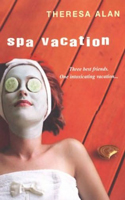 BOOK NEWS
Spa Vacation is the new release from Theresa Alan (The Girls' Global Guide to Guys). Bride-to-be Amy is starting to doubt whether she's ready to walk down the aisle. Wondering if she should instead embrace her inner bad girl, she heads off to a Mexican spa with her best friends, Caitlyn and Leah. But this last hurrah could signal an exciting new beginning for each of them.
---
MAKING HER DEBUT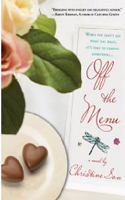 Asian-American lawyer Christine Son's first novel Off The Menu tells the tale of three high-achieving school friends 10 years after their graduation. Whitney Lee, Hercules Huang and Audrey Henley still delight in their once-a-month get-togethers. But they don't confide in each other about everything. Then, during a weekend getaway, the three friends wind up revealing their deepest, darkest secrets - and realise that to get straight As in the real world, all you have to do is let go of the need to be perfect.
---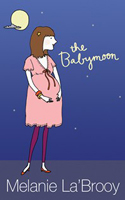 In her sequel to Love Struck, Melanie La'Brooy's The Babymoon takes up with Isabelle and Jack living in Melbourne and expecting their first child. Naturally Isabelle is the model of a calm, balanced earth mother-to-be. Or she would be if she wasn't consumed with anxiety about giving birth or taking care of the baby. But with support from a host of new mothers, just maybe Isabelle can make it through pregnancy and childbirth with her dignity (and more) intact.
---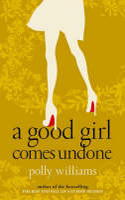 A Good Girl Comes Undone - Polly Williams (2008)
Annie Rafferty, deputy editor at Glo magazine, lives with her boyfriend Nick in a three-bedroom home she's just bought. But cracks begin to appear in their relationship when Nick leaves his PR job to 'find himself'. Suddenly Annie is the breadwinner just when she's fighting for survival at the office. Ambitious colleague Alexis is after her job while the new exec Don, who is looking at revamping the magazine, is definitely exerting his male presence. It's enough to get Annie reassessing her life, partner, career - and her good girl tag.
8/10
---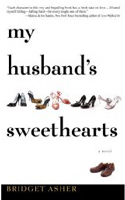 BOOK NEWS
From Bridget Asher comes an intriguing premise in My Husband's Sweethearts. When Lucy discovers that her cheating husband is dying, she looks into his little black book. After all, Artie's sweethearts were there for the good times - is it fair that she should have to manage the hard times herself? So Lucy calls the women to invite them for one last visit. One by one, they show up: The one who hates him. The one who owes her life to him. The one he turned into a lesbian, and the one he taught to dance. And among them is the young man who may just be his long-lost son. Bridget Asher is the pen-name of Florida-based author Julianna Baggott (Girl Talk).
---
AROUND THE WORLD (Tahiti)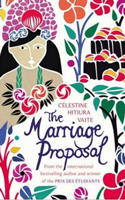 Tahitian novelist Celestine Hitiura Vaite, the author of the Breadfruit, Frangipani and Tiare trilogy, now lives in Australia but hopes her books encourage people in her island homeland to read. Breadfruit, the first in her series about Materena Mahi, is about to be re-released under the new name of The Marriage Proposal. Cleaner Materena is wanting a ring on her finger after 14 years with Pito, the father of her three children. Pito thinks that when you give a woman a ring she'll start acting like she's the boss. When a drunken Pito finally proposes, Materena finds it hard to juggle her family, her job and the plans for the wedding. Now she's not even sure that she really wants that ring on her finger after all.
---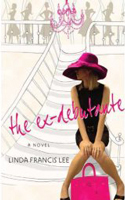 aka Tantrums and Tiaras
Lawyer Carlisle Wainwright Cushing has returned to her Texan hometown to deal with her socialite mother's latest divorce. Leaving behind her secret fiancé in Boston - he also doesn't know she's from an old-moneyed family - Carlisle is pressed into organising her family's 100th debutante ball. But with all the usual families snubbing the event, Carlisle (who still hasn't lived down the embarrassment of falling flat on her face during her own debut) has to recruit and train a band of unlikely candidates. And face her former crush, Jack Blair, across the negotiating table. Watch out for some mentions of the Willow Creek notables, from Lee's earlier novel The Devil in the Junior League.
7/10
---
LOVE THY NEIGHBOUR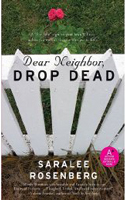 In Saralee Rosenberg's tale of two neighbours, Dear Neighbour, Drop Dead, Beth Diamond is the self-absorbed, glamorous mum with the perfect body, house and family. And Mindy Sherman is completely intimidated by this neighbour-from-hell. But when Beth's marriage becomes fodder on Facebook, suddenly she needs a friend and Mindy seems to be it.
In Marisa Mackle's Living Next Door to Alice, Lilly Adams finds out that a gorgeous model is moving in next door. And the stunning newcomer Alice seems to have a grudge against Lilly. Which means that when Lilly gets her first assignment as a stylist, she's horrified to be working with Alice. But not as horrified as she would be if she knew what Alice really had in store for her.
---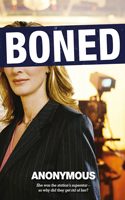 Boned - Anonymous (2008)
This highly anticipated tell-all from a network television insider wasn't at all what I expected. The blurb relates that current affairs host Kate Corish has reached her use-by date at 40 and that her boss Mike Ripley is behind a campaign to get rid of her. But apart from the prologue and the last few chapters, the book doesn't delve into this power play at all. Instead it sets the scene for why Kate doesn't fit in this ruthless man's world - following her 19-year career at Channel Eight from enthusiastic assistant producer, to feisty award-winning war correspondent and poised anchor. Most of the executive men are foul-mouthed pigs, while the ambitious pretty young things are often all too willing to trade favours. Boned will appeal to those wanting a tantalising glimpse into tabloid TV shows and men behaving badly. The ending though definitely contributed to the dip in its ratings.
6/10
| | |
| --- | --- |
| Cover story: Why don't the people who design covers match it to the character. Kate Corish is a blonde in copy but a brunette on the cover. | |
If you want power plays and sexual politics in the British media, try Penny Smith's Coming Up Next.
---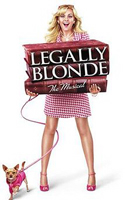 Legally Blonde - the movie, the musical, now the reality TV show. The story, based on the 2001 novel by Amanda Brown, is about Elle Woods, a sorority sister who ditches her ditzy image to go to Harvard Law School. It's been playing on Broadway since April 2007 and MTV is now airing Legally Blonde The Musical: The Search for Elle Woods. Hosted by Haylie Duff, the show is putting a group of 10 performers through their paces (can they bend and snap?) as they compete to take on the leading role. Check your local TV listings.
---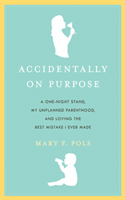 CHICK LIT MEMOIR
Movie critic Mary Pols knew she wanted to have a baby. But she never expected to find herself pregnant at 39 after a one-night stand with a man 10 years her junior. In her memoir Accidentally on Purpose, Pols shares her worries about being a single mother, breaking the news to her Catholic father and trying to make over her baby's father.
---
COVER STORY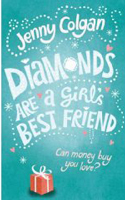 Here's a peek at the cover for Jenny Colgan's next release, Diamonds Are A Girl's Best Friend. (It earlier had a working title of The Cinderella of Old Kent Road.) When London party girl Sophie is embroiled in a scandalous affair, she is disowned by her father and left to fend for herself. Scraping a living as a cleaner in a photographic studio, living in a bedsit on the Old Kent Road, eating baked beans from the can - her spectacular fall from grace is all captured by the paparazzi and mocked by her so-called friends. But Sophie discovers that she is also quite handy with a camera, and a new career behind the lens is born.
---
ONE FROM THE BOYS
Mil Millington, author of Things My Girlfriend and I Have Argued About, has a new novel out this month. Instructions For Living Someone Else's Life is about advertising exec Chris who is ready to change his life. After deciding to hand in his resignation, Chris goes to bed drunk in 1988 but wakes up in 2006, with a big hangover, a middle-aged body, a stranger for a wife and a life that hasn't turned out the way he had hoped for at all.
---
Catch up with Air Kisses author Zoe Foster to find out about her experiences in the magazine business.
---
Hannah has scored the job that other girls only dream about - putting the lip glosses into the glossies. As Gloss magazine's beauty editor, she is inundated with the latest products, invited to all the glamorous launches and cosseted by shiny PR girls. But it's not all champagne and air kisses - she also needs to work hard and look good - after all how good is a beauty editor whose skin and make-up aren't perfect. When Hannah reads about her boyfriend being seen out and about with a hot weather girl, she is devastated. But with the help of her best friend Iz, Hannah throws herself into her new career and back into the dating pool. With each chapter headed with a beauty tip (who knew about cold sores and nail polish remover?), this offers an entertaining insider's view into the magazine world.
7/10
---
Trans-Tasman relations: Australian and New Zealand readers, if you want to cosy up with some chick lit fiction hitting our bookstores in July and August, check out the Chicklit Club's recommendations on the nzgirl website.
---
MAKING HER DEBUT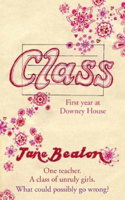 For those of you who cherish those Enid Blyton boarding school classics, Class, by Jane Beaton, is a noughties version set in Cornwall. The cast of characters at Downey House includes English teacher Maggie Adair, whose long-distance relationship is under strain, and headmistress Veronica Deveral, who has a secret that could ruin her career. Then there's the girls - such as scholarship winner Simone who is trying to fit in while rebel Fliss is trying to get out. Class: First Year at Downey House is out in September.
---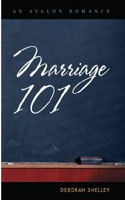 BOOK NEWS
Marriage 101 is a romantic comedy from Deborah Shelley, about two people who need lessons in love. High school teacher Rachel Levin has a masters in human relationships. In fact she knows everything about relationships - except what it's actually like to be in one. So her life skills students challenge her to be partnered in 'marriage' to coach Danny Riccuci, who thinks divorce is hereditary. Deborah Shelley is the name used by American writing duo Shelley Mosley and Deborah Mazoyer.
---
AUTHOR NEWS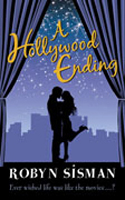 Robyn Sisman's latest novel, A Hollywood Ending, is reportedly inspired by American stars like Madonna and Gwyneth Paltrow moving to London - and she no doubt uses her own experiences as an American transplanted in the UK. Hollywood diva Paige Carson (the daughter of a soap star and rock god) is sick of her leading men and concerned that she's getting too old for the prime roles. So she's heading across the pond to try her hand at Shakespeare on stage. But stage acting, London and her snobbish landlord, Ed, aren't quite what she expected. Finally seeing the book in print has been a happy ending for Sisman after a year of her work went up in smoke during an office fire.
---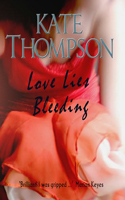 Author Kate Thompson has resurrected her actress heroine in Love Lies Bleeding. Deirdre O'Dare was first introduced in her 1990s releases It Means Mischief and More Mischief. The synopsis for the 2008 novel says: 'From glitzy LA and vibrant Dublin to the laidback Languedoc, three friends are about to have their lives changed forever. Screenwriter Deirdre O'Dare becomes embroiled in a scenario straight from one of her film scripts. Madeleine Lennox relinquishes her role as the muse of a famous artist to a youthful demi-goddess. Dannie Palmer's baby hunger transforms her from a down-to-earth, easy-going gal into a poisonous gossip. Enter a new girl, centre stage. Who, exactly, is Corinna? What secret does her smile conceal? Is she too good to be true? Or does she mean mischief?'' In a novel sales approach before the book was launched last week, the first 25 chapters are available free as an e-book through Thompson's website. Readers can then decide if they want to buy the final chapters, known as The Clandestine Chapters.
---
GET SMART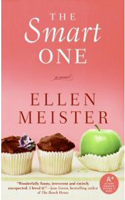 Schoolteacher Bev is the Smart One; Clare is the Pretty One and Joey is the Wild One who had 15 minutes of fame as a one-hit-wonder rock star and now struggles with sobriety. The sisters' relationships become even more strained through family tensions, suspected infidelities, a devastating accident, a stunning confession, and the reappearance of their handsome former neighbour. When the sisters discover a decades-old body stuffed inside an industrial drum, they begin a journey that will either bring them together . . . or tear them apart for good.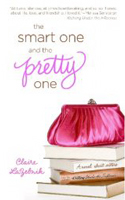 The Smart One and the Pretty One - Claire LaZebnik
Their mother's illness brings sensible lawyer Ava and her debt-ridden younger sister Lauren back home to LA. When Lauren stumbles across a document that was made years before, betrothing Ava to a family friend, she decides to track him down. When she finds him, the twice-divorced Russell is all too happy to re-enter the sisters' lives, and Ava is forced to consider just how binding a contract really is. LaZebnik is the author of Knitting Under the Influence.
---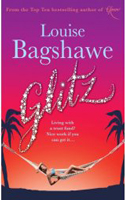 The Chambers cousins - socialite Juno, academic Athena, wannabe actress Venus and trendy Diana - have spent the past few years being trust fund princesses courtesy of their reclusive Uncle Clem. But now he has announced that he's picked a young bride, Bai-Ling, and within the year their annual half-a-million-pound allowance will end. The four women hope to stop the wedding by humiliating Bai-Ling in London society and in order to show they are not threatened by the loss of the trust fund they each take on careers. There's a few plot holes amid the glitz but grab it if you're looking to read about designer clothes, powerful men, glamorous careers, lavish property and what it's like to be rolling in money.
6/10
---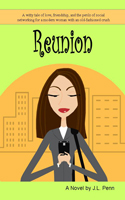 BOOK NEWS
Reunion, by Therese Fowler, is the story of TV chat show host Blue Reynolds. On a trip to Florida, she finds herself caught up in a love triangle between two men - her old flame Mitch and his son Julian. And the media are camped outside her door after learning that she gave up a child for adoption when she was a teenager. Blue realises she must face her fears and follow her heart - even if that means giving up the life she has worked so hard to create.
---
CHICK LIT MEMOIR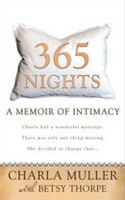 For her husband's 40th birthday, North Carolina mother of two Charla Muller wanted to give Brad a gift he wouldn't forget - sex every day for a year. Her book 365 Nights: A Memoir of Intimacy documents that year - and it's billed not as a fly-on-the-wall look at their sex life but rather a story about how a year of daily intimacy transformed their marriage. Loved one of the book plugs from writer Celia Rivenbark: 'This makes Morgan Spurlock look like a wimp for just eating McDonald's food for 90 days.'
---
Want to ensure you keep up with all this year's must-have chick lit reads? Then check out our 2008 Must-Reads from debut authors. And watch this space for our Top 10 from second-time novelists, coming soon.
---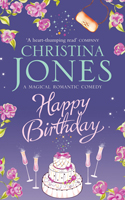 After being jilted at the altar, Phoebe Bowler thinks she should turn to her handsome neighbour Rocky Lancaster for sympathy. But with problems of his own he just wants to be left alone. Then Essie Rivers arrives on the scene, knowing all about astrology and numerology. Can Phoebe really use her birthday ('birthday-ology') to make a perfect match?
---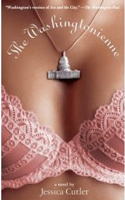 HBO has ordered a pilot of Jessica Cutler's The Washingtonienne, a half-hour comedy. The book was optioned by Sarah Jessica Parker's Pretty Matches Productions and the actress is expected to be executive producer. The 2005 novel is based on Cutler's life in Washington DC as a congressional assistant. She was fired from her Capitol Hill job in 2004 for writing a salacious blog at work under the pseudonym Washingtonienne. No word yet on who will play the main character Jacqueline Turner.
---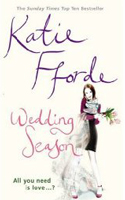 AUTHOR NEWS
Popular British author Katie Fforde's latest release, Wedding Season, is about a wedding planner who doesn't believe in love - not for herself anyway. Sarah has just two months to plan two weddings on the same day. One of them is for her younger sister, Lily, who wants lots from a small budget. The other is the wedding of the year for a Hollywood celebrity. So the last thing Sarah needs is the attention of a wedding photographer.
---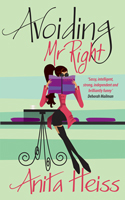 In this follow-up to Anita Heiss' Not Meeting Mr Right, one of the friends, Peta, has finally found her man - the only trouble is, she's not sure she's ready to settle down. So when she's offered a job opportunity in Melbourne, she packs her bags, leaving her doting boyfriend James behind in Sydney. While assimilating into the Melbourne culture by dressing in mostly black, she finds sticking to her vow of celibacy harder than she thought. Avoiding Mr Right is out in August.
---
IT'S A DOG'S LIFE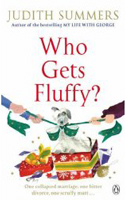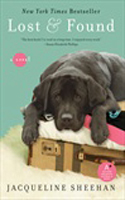 In Alison Pace's City Dog, Amy Dodge has written a bestselling children's book series, Run, Carlie, Run! starring her adorable West Highland White terrier and a dashing but fictional Scottish explorer. When Carlie is offered a starring role in a TV show and the explorer begins to take on a life of his own, Amy's world takes a surreal turn.
Who Gets Fluffy?, by Judith Summers, sees Anna's divorce proceedings take a turn for the worse when husband Mark claims sole custody of their dog. Just whose dog is Fluffy, and how did they acquire him?
In Lost and Found, by Jacqueline Sheehan, the only way Roxanne can deal with her husband's death is to leave behind her life and head for Peak's Island, off the coast of Maine. She takes a job as an animal warden and meets Lloyd, an injured stray dog.
---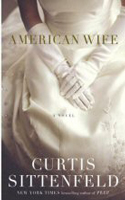 BOOK NEWS
To coincide with the US presidential election year, American Wife, by Curtis Sittenfeld (Prep, The Man of My Dreams), focuses on first lady Alice Blackwell, a character the author reportedly admits was inspired by Laura Bush. When her husband Charlie became a Republican president, Alice, a quiet librarian, is thrust into a position she did not seek - one of power and influence, privilege and responsibility. As his tumultuous second term in the White House wears on amid a war, Alice must face contradictions years in the making: How can she both love and fundamentally disagree with her husband? What should she do when her private beliefs run against her public persona? American Wife is out in September.
---
Get stuck into some real-life stories as you read about these women's trials and triumphs in this month's chick lit memoir challenge.
---
Zoey Dean's How to Teach Filthy Rich Girls, about a Yale graduate who becomes tutor to heiress twins in Palm Beach, is being adapted for TV. Privileged stars JoAnna Garcia as Megan Smith who takes on the fabulous but spoilt Baker twins Rose (Lucy Hale) and Sage (Ashley Newbrough). It's scheduled to air on the CW channel in the US in September.
---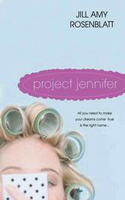 Project Jennifer - Jill Amy Rosenblatt
Secretary Joan Benjamin is suffering an identity crisis brought on by a very bad week. Her ex-fiance just married someone else; she's lost her cushy job; and she's been kicked out of her apartment. And it's all the fault of women called Jennifer. When Joan learns that her parents almost named her Jennifer, she decides to transform herself into the Jennifer she might have been. But Project Jennifer doesn't completely go to plan.
---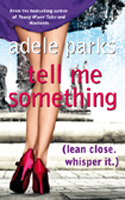 Tell Me Something - Adele Parks (2008)
All Elizabeth ever wanted in life was an Italian husband and lots of bambinos. She has found her man, Roberto, but after six years of marriage she is still desperately trying to fall pregnant. When Roberto loses his job in London, they head to Italy to help out his family business. Elizabeth is hoping the change of scenery will boost her chances of conceiving. But her dreams about an idyllic Italian lifestyle are shattered by the mother-in-law from hell. And with Roberto's ex living nearby, and Elizabeth's growing friendship with American teacher Chuck, their marriage is placed under even more strain.
8/10
---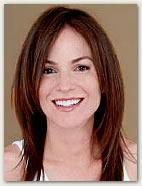 AUTHOR NEWS
Gigi Levangie Grazer, author of The Starter Wife, is set to release a new book about what happens when a power couple splits. In Queen Takes King, business titan Jack takes pride in the fact he's only on wife No. 2 - a former ballerina - and wants to keep it that way. But when a newspaper photo shows Jack with his latest girlfriend, a gorgeous news anchor, he has to come up with a plan fast.
---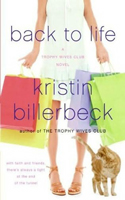 The second book in Kristin Billerbeck's Trophy Wives Club series is on its way. In Back to Life, young widow Lindsay Brindle must learn to rebuild her life with the help of the Trophy Wives Club and her husband's first wife, Jane. She's looking to find out who she is when there isn't a party to plan or another person's life to be organised.
---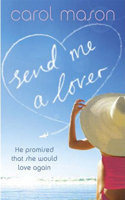 Angela's husband Jonathan made her a promise - that if he died before she did, he would see to it that she wasn't on her own. He would send her someone to love. Now two years have passed since Jonathan's sudden death. Trying her best to get on with life, Angela takes her mum on a holiday to Greece, where she meets two men who seem to have the uncanny ability to see right into her soul. Could Jonathan have sent her someone to replace him? And how is she going to know who is the right one?
---
MAKING HER DEBUT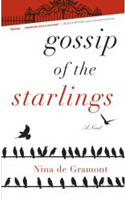 Nina de Gramont's coming-of-age novel Gossip of the Starlings, about Catherine Morrow's troubled friendship with schoolmate Skye Butterfield, is targeted at the adult market. Horse rider Catherine was admitted to a private school during the 1980s on the condition that she reform her wild ways. But then Skye, a senator's daughter, walks into the school. She has been sheltered her whole life and is ready to break free. But just who corrupts who?
---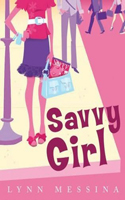 INDUSTRY NEWS
Here's your chance to be reel savvy. To mark the release of her first teen novel Savvy Girl, author Lynn Messina is inviting people to produce a 30- to 60-second book trailer to be posted on YouTube. See savvygirl.us for competition rules. Entries close July 27. Savvy Girl is about high school student Chrissy Gibbons who beats 3200 other candidates to win one of four coveted internships at Savvy magazine.
---
In this sequel to Scot on the Rocks, Brooke is back, and newly engaged to fellow attorney Jack. If planning their wedding wasn't enough, Brooke also gets to lead her first court case, representing her wedding dress designer - and the opposing lawyer is none other than her fiancé. And the experienced litigator certainly isn't planning on going easy on her. Read it to experience the nightmare of keeping the two sets of parents happy (hers a kosher butcher and Jewish housewife and his a judge and vegetarian socialite). As much as I realised how much I'd missed Brooke once I started reading (oh please, you know you did too), this needed more of a twist to make it better than the original.
7/10
---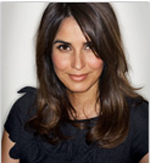 Kathleen Baird-Murray is a former magazine beauty editor who's written Face Value, a novel about a serious reporter who becomes beauty director at a New York glossy. Find out in our interview what inspired her to write this story. And if you want to catch up with her in person, she's doing a reading at Book Soup in Los Angeles on July 24 at 7pm.
---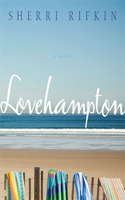 HOLIDAY READ
Lovehampton, by Sherri Rifkin, is about Tori Miller whose friends do a personal intervention to help her bounce back after both her boyfriend and employer dump her. After having a makeover courtesy of a reality show pilot, Tori takes a share in a Hamptons summer house. She soon finds herself entangled in one too many complicated romantic situations - and the many Hamptons Unwritten Rules threaten to implode her new, carefully cultivated social standing.
---
BOOK NEWS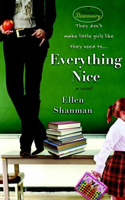 In Everything Nice, by Ellen Shanman, advertising copywriter Michaela 'Mike' Edwards doesn't do sugar and spice. She much prefers the company of men, like her best pal Australian journalist Gunther. When office politics end her career, Mike moves back in with her father and takes up a position as a substitute teacher. And whether she likes it or not, a classroom of girls who need her are about to help Mike discover the woman she'd like to be.
---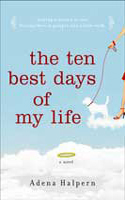 PARANORMAL CHICK LIT
In The Ten Best Days of My Life, by Adena Halpern, LA personal shopper Alex Dorenfield is worried that what she is doing with her life is slightly pointless. Or at least she did . . . until she was hit by car while walking her dog at 4am. When Alex gets to heaven she finds herself in seventh heaven - a place where there's no cellulite, she has a walk-in wardrobe to rival a movie star's and a hunky guy lives next door. But Alex has to earn her right to stay in this heaven by proving she led a fulfilling life - she has to write about her 10 best days on earth. Her assignment in self-discovery forces her to confront the mistakes she left behind - and inspires her to set things right. This is the first novel from Halpern, whose memoir is titled Target Underwear and a Vera Wang Gown.
---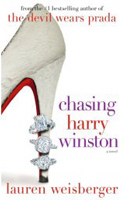 Emmy's latest long-term relationship has just ended. Instead of Duncan popping the question, he's run off with his personal trainer. Adriana only ever has flings and doesn't have or need a job. But as she approaches 30, she's beginning to think things need to change. So Emmy and Adriana make a pact - Emmy is to sleep with a man from every continent while Adriana is looking for one man to place a diamond ring on her finger within the year. Meanwhile their friend, the slightly neurotic book editor Leigh, is about to get engaged to her boyfriend, Russell, a real catch. So why has author Jesse Chapman got her all hot under the collar? If you have been hankering after some pure chick lit (and aren't looking to scratch the surface too deep), this story about three friends trying to change their lives may be just as welcome as a four-carat diamond ring.
7/10
---
COVER STORY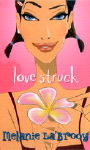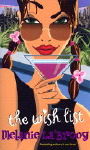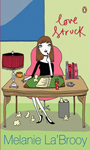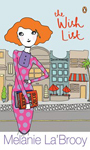 While waiting patiently for news of Australian author Melanie La'Brooy's new novel, The Babymoon, out in September, we've discovered two of her previous titles, The Wish List and Love Struck, have new cover artwork (above right). Didn't topping Chicklit Club's Top 10 Best Covers list mean anything??
---
AUTHOR NEWS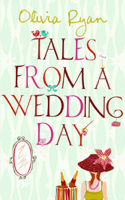 From Olivia Ryan, the author of Tales From a Hen Weekend, comes the next instalment in her Tales From series which explores key moments in a woman's life. Tales From a Wedding Day introduces the new characters of bride Sam and chief bridesmaid Abbie. Abbie is determined that the big day will go off without a hitch. However, with Sam's crazy family to keep in check and her ex-friend on the invitation list, disaster is only a heartbeat away. Abbie's so busy ensuring that everything runs smoothly that she doesn't even notice that all eyes are not actually on the blushing bride.
---

Meet Fat Chance author Lyndsay Russell and find out what she'd say to the size zero actresses on the Oscar red carpet.
---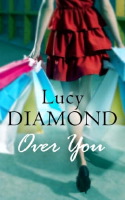 Josie, Nell and Lisa were best friends during their 20s but five years later they have gone their separate ways. Josie is a suburban mother, Nell is a free-spirited traveller of the world and Lisa is a career woman. A reunion weekend in London seems a great idea to Josie . . . until she discovers something which will change the course of her life forever.