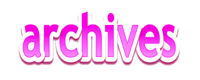 ---
JANUARY 2008
---
CHRISTIAN LIT
Here are some upcoming releases from the inspirational stable to watch out for: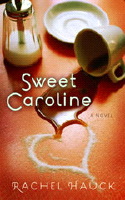 Sweet Caroline - Rachel Hauck
Life's menu isn't offering many choices for waitress Caroline Sweeney until she inherits a cafe at the same time her best friend offers her an amazing job offer in Barcelona. But giving up ownership of the Frogmore Cafe is not easy - the people she cares about most would consider it a betrayal of her hometown. Caroline also finds herself torn between two loves - a hunky deputy sheriff and a returning country music star. Out in February.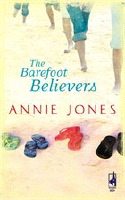 The Barefoot Believers - Annie Jones
For more than 30 years, sisters Katie and Jo Cromwell have been haunted by the loss of their younger sister, who was abducted as a baby by their father. Years later the Cromwell women return to the tiny Florida cottage containing their worst - and best - memories. Out in March.
I Heart Bloomberg - Melody Carlson
Kendall, who received a house as a gift from her grandmother, has decided to take in flatmates in lieu of getting a job. Megan, Lelani and Anna each have their own reasons for moving into the house. Anna's escaping overprotective parents; Lelani's leaving her aunt's tiny place that is full of kids; and Megan's fleeing a roommate from hell. Can they learn to live together? Out in April, the book is the first in the 86 Bloomberg Place series.
---
Did you know? The last day of January is the last day to bid on a virtual date with a hunk featured on a romance novel cover. Gemma Halliday, author of the High Heels series, has organised the auction to raise funds for domestic violence victims. The successful bidders will be invited to an exclusive online Valentine's chat party on February 16.
---
SCREEN SCENE
Everyone's STILL waiting for the official announcement of which actor will be cast for the part of Luke in the 2008 movie Confessions of a Shopaholic, starring Aussie actress Isla Fisher. Or are we? With filming expected to start in February, what about the idea that there is no Luke - some synopses of the movie suggest that Becky falls instead for her editor (Philip), played by Hugh Dancy. But then producer Jerry Bruckheimer's website says Dancy has been cast as Luke Brandon - and you think he'd be the person to know. Maybe Luke is no longer the PR whizz-kid but the magazine editor. We'll keep you posted . . .
---
It's all about food glorious food as we sample some novels with a food theme.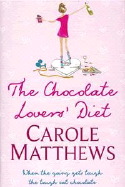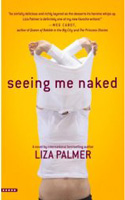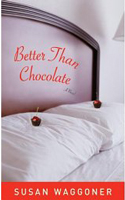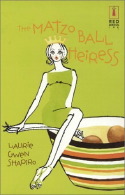 ---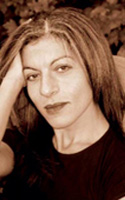 We catch up with Maria Beaumont and find out why she wrote the recently released Rubbish Boyfriends under a different name.
---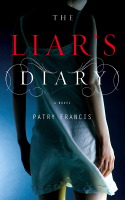 AUTHOR NEWS
Patry Francis' novel The Liar's Diary is out in paperback today. The author is currently undergoing treatment for cancer - you can read about her experiences at her blog. The Liar's Diary sees suburban housewife Jeanne Cross drawn to the powerfully seductive Ali Mather, a fascination that soon begins to infect Jeanne's husband as well as their teenage son, Jamie. Though their friendship seems unlikely and even dangerous to their mutual acquaintances, Ali and Jeanne are connected by long-held secrets that Ali has been privately recording in her diary. Then Ali is murdered and Jamie is accused of the crime. What comes first: loyalty to family - or the truth?
---
BOOK NEWS
Chick lit books about accidents resulting in memory loss seem to be in vogue at the moment - think Marian Keyes' Anybody Out There and Forget About It by Caprice Crane. Plus there are the upcoming offering from Sophie Kinsella (Remember Me?) and Melissa Hill (Before I Forget). Hill's novel is about a girl called Abby who sustains a brain injury that will see her lose her long-term memory within the year. So, in order to stop the decline, she makes a list of all the things she's always wanted to do, and bombards her brain with these once-in-a-lifetime experiences so wonderful she hopes they'll be unforgettable. Then she falls in love with Finn but what hope is there for their relationship if her memory fails? The Irish author reportedly signed a 'substantial' six-figure deal with Hodder for Before I Forget - the first of a two-book deal and her seventh novel. It has also attracted early interest from film agents.
Samantha Who? the Cecelia Ahern TV series starring Christina Applegate as a woman who awakens from a coma with amnesia and has the chance to start over in life is about to air in Australia. The pilot episode is on Channel 7 this Sunday, February 3.
---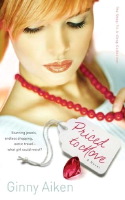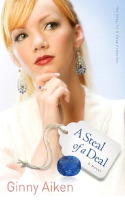 Ginny Aiken's Shop-Til-U-Drop series centres on gemologist Andrea Adams who swaps her plum job in the New York diamond district for life in Kentucky working as a S.T.U.D. television shopping network host. The first book, Priced to Move, sees Andrea paired up with a clueless Ken doll of a co-host and take a trip to Myanmar, with foul play and lots of rubies thrown in. The second in the series, A Steal of a Deal, is out in April. This time Andrea gets a chance to go to the Kashmir region of Pakistan for a mission trip. But her boss at the TV network wants to turn the trip into another on-location shoot for the station. That means that unfortunately Andrea's co-host Max is part of the deal. Then their guide turns up dead and a famous sapphire turns up in Max's possession. The third book, A Cut Above, is due out in October.
---
CELEBRITY READ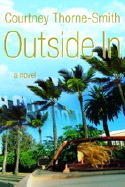 Remember Alison from Melrose Place, or Georgia from Ally McBeal? Well, the actress behind those roles, Courtney Thorne-Smith, (who reportedly quit Ally McBeal because of pressures to be too thin and has just become a mum for the first time) has written a book about an actress in a TV series who goes up against a diva co-star nearly as bitchy and conniving as Amanda from Melrose. In Outside In (2007), Kate Keyes-Morgan has a starring role on TV show Generations and is about to face her worst acting nightmare - shooting a lingerie scene. Her husband and manager Hamilton ensures she retains her current stick figure through daily weigh-ins and a diet that consists of a few nibbles of egg whites and chicken. Then Hamilton leaves her for her demanding co-star, Sapphire Rose, who often shuts down the shoot for hours because she can't squeeze into her wardrobe (after all, how can you put on weight following a raw food diet of carrot and seed muffins, cheese and crackers and candy bars?). Hamilton's departure gives Kate her first opportunity to run her own life and career. She moves in with her wise-cracking make-up artist Paige and falls for Michael, who she thinks is a struggling writer but instead is Sapphire's long-suffering agent. This has lots of funny diva action and obnoxious lines from her horrible husband.
6/10
---
Did you know? Hollywood party girl Lindsay Lohan has started penning a tell-all memoir. According to OK Magazine, the book will take the form of a diary and will include her struggles with addiction and the woes of being a child star.
---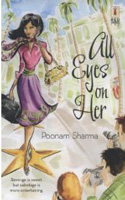 All Eyes on Her - Poonam Sharma
As a junior associate at a prestigious divorce law firm in Beverly Hills, Indian-American lawyer Monica is also part mediator, marriage therapist and celebrity babysitter. She is doing her best handling the firm's superstar clients Cameron and Lydia Johnson ('Camydia') - but things might be easier if her jealous coworker stopped giving her the evil eye. Or if her previously devoted fiance started returning her calls. Amidst the paparazzi frenzy surrounding Camydia's roller-coaster relationship, an unfortunate episode at the SkyBar and a reality TV debacle drops a surprisingly handsome new twist into her lap. Out in March.
---
AUTHOR NEWS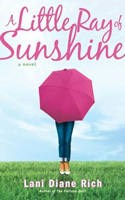 Lani Diane Rich's new novel A Little Ray of Sunshine is out in February. It's about Emmy James, a girl who skips from town to town in a motorhome, working odd jobs and keeping to herself until it's time to move on again. One day two unexpected visitors show up - one is a childhood friend with news that her mother and his father are getting married, and they want EJ to be there. The other is Jess, who says she's an angel specialising in cosmic relationship mending. EJ has no wish to reconnect with her neglectful, self-absorbed mother but she wakes up to find her trailer cruising down the highway with a determined angel at the wheel. The New York-based author of A Fortune Quilt also is working on a novel at Dogs and Goddesses with Jennifer Crusie and Anne Stuart about three women who meet at dog obedience classes and discover they're descended from ancient Mesopotamian priestesses.
---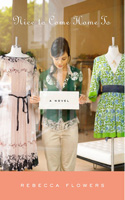 MAKING HER DEBUT
Rebecca Flowers
In Nice to Come Home To, everyone around 36-year-old Prudence Whistler seems to be settling down. Even her irresponsible younger sister, Patsy, is the single mother of a two-year-old, Annali. After Pru loses both her job and her boyfriend, Patsy and Annali move in - the first of many arrivals which help her discover a new definition of family and happiness. She even opens the dress shop she's always wanted to. Flowers, who lives in Massachusetts with her husband and two children, says the book is based on Jane Austen's Sense and Sensibility. It's out in April.
---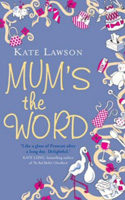 Mum's the Word - Kate Lawson
What do you do when Mr Could Do Worse dumps you on the night you think he's going to propose? Your 20-something son turns up on your doorstep, with a broken heart and dirty washing in tow? You find out you're going to be a granny - at 45? Your ex's new bit of stuff wants to become your new best friend and your 70-year-old father is dating someone young enough to be your sister? You can't get the one person you want out of your head? This is a tale of never-ending motherhood, second chances and growing old disgracefully. Kate Lawson is the penname of author and scriptwriter Sue Welfare, who has also written as Gemma Fox. Mum's the Word is out in February.
---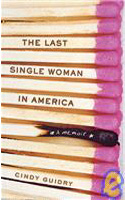 CHICK MEMOIR
The Last Single Woman in America - Cindy Guidry
After losing both her job and a potential husband, 40-something Cindy sets off to figure out why on earth she's so happy and soon must combat an onslaught of unsolicited advice from her mother, her have-it-all friends, a Yoda-like waxing lady, and the guy next door. Making stops along the way to ponder everything from the satanic origins of the internet to her disturbing discovery that men are the new women, Cindy ultimately finds inspiration in her CD collection and renewed hope via a love letter from an Indian gas station attendant. This is the debut book from Guidry, a former Hollywood film executive, and is written as a collection of essays.
---
NAME CHANGE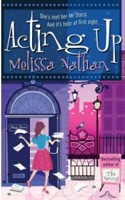 Melissa Nathan's Pride, Prejudice and Jasmin Field novel from 2000 is being re-released by Arrow Books in March under the title Acting Up. The talented British author of The Nanny and The Waitress died of cancer in 2006, aged 37. The Melissa Nathan Award for Comedy Romance for this year will be announced in June. Marian Keyes took out the 2007 award with Anybody Out There. Acting Up is about journalist Jasmin Field landing the coveted role of Elizabeth Bennet in a fundraising adaptation of Pride and Prejudice.
---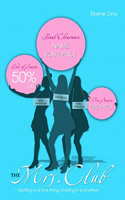 AROUND THE WORLD: Nigeria
Ekene Onu is putting Nigeria on the chick lit map with her debut book The Mrs Club. Onu, who was raised in Nigeria but currently lives in the US, is the founder of online lifestyle magazine for African women, Nouveau Africana. The Mrs Club is about three trendy Nigerian women - Titi, Amaka and Mina - and their quest to find a man to marry. Titi is determined to have a better future and the way she sees it, the only path is to marry well. Amaka has always been successful at life but never seems to find a partner. Is Jeffrey, a romantic stranger from Lagos, the man of her dreams? Mina has always thought that love was for fools. Marriage is simply a tool to get the life she wants and a husband is simply a man to be tolerated. The book was launched in Lagos at the weekend and is out in February.
---
AUTHOR NEWS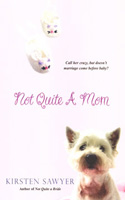 Los Angeles-based Kirsten Sawyer has followed up her debut novel Not Quite A Bride, with Not Quite a Mom - but it's not a sequel. The new novel, out this month, is about TV fact-checker Elizabeth Castle gaining custody of her childhood friend's teenage daughter Tiffany, who was orphaned by her parents' accidental death. With Elizabeth's fiancé far from keen about impending parenthood, her old prom date Buck Platner escorts Tiffany to her new home - and is very keen on securing a second date with Elizabeth.
---
Wanna-be princess Jerramy Fine reveals what her friends and family think of her newly released memoir Someday My Prince Will Come and how she felt when her dream man announced his engagement.
---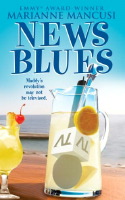 News Blues - Marianne Mancusi
All Maddy Madison wants is a cute guy, a designer handbag and to work at Newsline. What she has is no guy, a counterfeit Kate Spade and a dead-end job at News 9 San Diego. Then she's offered a promotion - making her investigative producer partnered with the station's new sexy cameraman Jamie Hayes. But her good fortune is marred by Jamie's impending marriage and having to work with narcissistic anchor Terrance Toller. Mancusi, author of A Connecticut Fashionista in King Arthur's Court, is an Emmy-winning news producer who lives in Manhattan. News Blues is out in February.
---
PARISIAN ADVENTURES
Wanting to get some romance, French style, into your life? Try some of these books where the characters all end up living in Paris.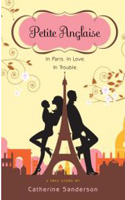 Petite Anglaise - Catherine Sanderson
This memoir is based on a real-life blog, which saw Sanderson sacked from her job (she later won a payout for wrongful dismissal). After spending years pining for the romance and allure of France from her dull surroundings across the Channel, Catherine lands both a job in a British accounting firm's Paris office and a handsome Frenchman, Mr Frog. Soon after, she gives birth to a baby girl (Tadpole) and the dream seems complete. But the triple whammy of motherhood, a stale romance and the daily grind begins to sour her Parisian fantasy. One day at work, she reads an article about starting a blog and Petite Anglaise is born where she muses about expat life, the adventures of raising a bilingual toddler and the breakdown of her relationship. Another book from Sanderson is expected at the end of the year.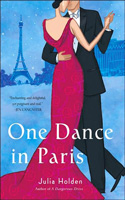 One Dance in Paris - Julia Holden
Linda Stone barely remembers her mother. Then she learns that she was a showgirl, who with her headdress of rhinestones and peacock feathers, glittering high-heeled sandals and a beautiful, barely-there dress, became the talk of Paris. A mysterious package arrives, containing clues about her mother's past, and about her own future. Does Linda, who has always felt awkward and out of place, dare to break away and slip on her mother's showgirl gown, to step into those sparkling shoes, and to dance her own dance?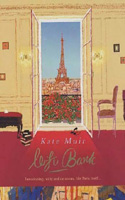 Left Bank - Kate Muir
Olivier and Madison Malin live with their six-year-old daughter Sabine in Paris' most exclusive neighbourhood, the Left Bank. Madison is an American film star: her beauty, talent and perfect accent hiding her Texan roots, and the fact she's just turned 40 - again. Olivier is a philosopher, gourmand and media personality who craves adoration. Everything seems perfect - if a touch pretentious - right up until the moment a new English nanny, Anna, appears at their apartment. She unwittingly sets in motion a chain of events that will gravely endanger Sabine and their charmed lives. Muir's next novel West Coast is out in May.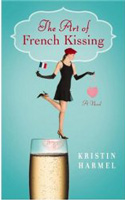 Emma has just been dumped by her fiancé and is in desperate need of a change. And where better to reinvent herself than Paris? So when her old friend Poppy offers her a chance to move to Paris and manage hot pop star Guillaume Riche, she jumps at the chance. And while in damage control mode over her client's wild antics, Emma meets cute, but stubborn, reporter Gabriel Francoeur.
For other novels set in the city of romance, try Diane Johnson's Le Divorce and Le Mariage.
---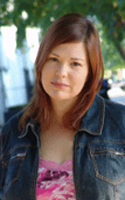 We talk to Liza Palmer, author of Seeing Me Naked, and discover the common theme running through her books.
---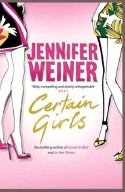 There may be still a few months to go before its release date but the synopsis of this much-anticipated sequel to Good in Bed is as follows: 'It's been almost 13 years since we last saw Cannie Shapiro . . . The last decade of Cannie's life has brought some surprises. Her life story, in fictional form, became an unexpected bestseller, and Cannie has since retreated from fame's fallout, writing science fiction under a pen name and praying that all her daughter inherited from her father, Cannie's ex-boyfriend Bruce Guberman, are her curls and her eye colour, and not his predilection for smoking pot. Meanwhile Cannie's best friend, Samantha, is looking for love in all the wrong places, and Cannie's husband, Peter, has decided that he'd like to have a baby, and the family's first choice for a surrogate is none other than Cannie's flamboyant kid sister.'
---
BOOK NEWS
If you are one of the many who have tried pole dancing, this title might well tickle your fancy. In the Good Girls Pole Riders Club, by Kimona Jaye, Shaundra finds a stripper's business card in her boyfriend's back pocket, so decides it's time to learn some new tricks. So she and her girlfriends, Shay, Brenda and Karina, make a pact to buy a stripper's pole and learn how to work it like the pros. Shaundra is the mother of a rebellious teenager, Shay is bored with her marriage and herself after 10 years as a preacher's wife, Karina is Weight Watchers' number one client, and Brenda is a peace officer who is ready to get wild for the first time in her life. Jaye is a literary agent, who does list pole dancing among her interests.
---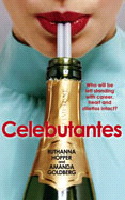 BOOK NEWS
Hollywood is buzzing about Celebutantes, an insider's view of Oscar week written by Amanda Goldberg and Ruthanna Khalighi Hopper. Goldberg, who once worked for fashion designer Todd Oldham, has joined her father's production company while Hopper produced and starred with her father Dennis Hopper in the independent film Americano. Out in February from St Martin's Press, the book is about Lola Santisi, the daughter of a renowned director and Actoraholic who's gone cold turkey. She agrees to be the Hollywood ambassador for designer Julian Tennant, to help get a major actress to wear one of his dresses to the Oscars. Together with best friend Kate, an ambitious agent desperate to sign a big name, and ditzy actress Cricket, she has to navigate through celebrity hell if they're ever going to make it to the red carpet. Watch out for lots of name-dropping.
---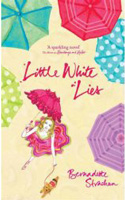 Little White Lies - Bernadette Strachan
Jilted bride Billie Baskerville is summoned to a Sussex village by her Aunt Barbara to take over running her wedding dress shop while she goes to Australia. As much as Billie is now a cynical, wedding-loathing individual, she is soon swept up in the romance of it all. She gives the shop a makeover, reunites lovers and long-lost relatives and also starts rebuilding her life. It's all starting to look up - but then along comes a handsome firefighter. Out in February.
---
MAKING HER DEBUT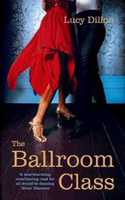 Lucy Dillon
It's time to hit the dancefloor with this British author's debut book The Ballroom Class, out in March. Published by Hodder & Stoughton, its synopsis reads: 'Angelica's running away again, whilst Katie and Russ are trying to save their marriage. Meanwhile, Lauren is dreaming of the perfect first dance at her wedding, even though her mum, Bridget, is terrified she'll never be able to afford it. As friendships are formed over the foxtrot at the evening dance classes they all attend, everyone starts to find themselves learning important lessons about life, love - and everything in between. And perhaps the most important less is that you can never keep secrets from your dance partner ...'.
---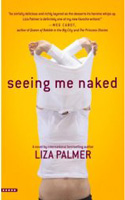 Seeing Me Naked - Liza Palmer (2008)
Elisabeth Page is having a hard time living up to her wealthy family's expectations. The daughter of a legendary novelist and well-bred socialite and the sister of a literary wunderkid, she's just a pastry chef - even though she works in the hottest French restaurant in LA. Her five-year plan to open her own patisserie hasn't eventuated after 11 years and she is still dating (if you can call it that) her family-approved childhood sweetheart Will, a globe-trotting journalist who's rarely home. Elisabeth's life is going nowhere - her routine takes her from the food markets, to the restaurant and back home to catch up on TiVoed shows. But then she meets basketball coach Daniel Sullivan, who bids on a cooking lesson with her, and he's everything that her family and Will are not. Her career also looks like taking on a different direction when she gets approached to host a Food Network TV show. Can she find success - and love - on her own terms? A fully flavoured book about food, family dynamics and finding your way.
7/10
---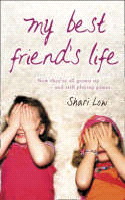 My Best Friend's Life - Shari Low
If you love books about swapping lives, here's another one on its way in March. Roxy Galloway and Ginny Wallis may be an unlikely pair but they have been there for each other ever since they were five years old. Even though Roxy is now living the high life in London and Ginny is still at home in sleepy Farnham Hills, the bond is as deep as it ever was. But after her latest romantic disaster, Roxy decides she needs a city detox - no more London, no more reception work at a high-class brothel and definitely no more men. With Ginny in a rut after dating Andrew for 12 years and stamping books at the library, she's craving a walk on the wild side. So they swap lives.
---
CHICK MEMOIR: Working Girls
You've probably already heard of the book and TV series about Belle de Jour, the London call girl, and Nancy Chan, the Manhattan call girl. It seems writing a memoir about leading a double life in a brothel or as an escort is the thing of the moment.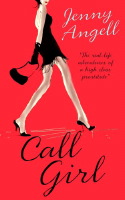 Call Girl - Jenny Angell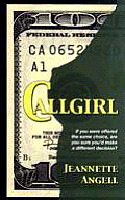 This book, first published under the name Jeannette Angell in 2004, has been re-released with a red chick lit cover to tap the growing market of call girl titles. Jenny is left penniless by an ex-boyfriend and, in order to make ends meet, she finds herself juggling two lives - respected college professor by day and as high-class call girl Tia by night. Despite her madam's protection, Tia is drawn into a world of increasing danger, trying to dodge undercover cops, resist the temptation of drugs, avoid falling in love with the wrong man - and keep her double life a secret.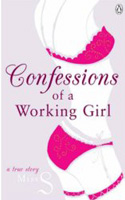 Confessions of a Working Girl - Miss S
With the rent money due, Miss S spots an ad for a student job with a difference - in the massage parlour at the bottom of her road. Suddenly she can earn money doing something she is good at. This is a diary of her first year at the brothel with its cast of memorable girls and crazy clients. Apparently Miss S has gone on from part-time work at the brothel to fund her studies to working as an agency escort.
---

In the latest Shopaholic movie update, it's being reported that Hugh Dancy (of The Jane Austen Book Club) has signed on to the P.J Hogan-directed movie Confessions of a Shopaholic. But he's not going to play Luke - but rather Rebecca's boss as the editor of Successful Saving magazine. Filming is due to start in February. See In Production for more details.
---
Check out our revamped section on sequels and series - more authors, more titles - and more to come . . .
---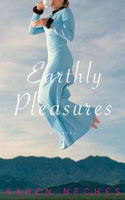 AUTHOR NEWS
Karin Gillespie, of the Bottom Dollar Girls series, is releasing her first book under the name Karen Neches in February. Earthly Pleasures, targeted at the paranormal chick lit market, is about Skye Sebring, a hospitality greeter inside the pearly gates of Heaven, who has no interest in Earthly pursuits - where all life's lessons can be learnt from the lyrics of five Beatles songs. Then she meets lawyer Ryan Blaine during his brush with death after a motorcycle accident. After he is revived and sent back to Earth, she follows his life via the TV channel Earthly Pleasures but discovers he has a wife as well as a big secret.
---
---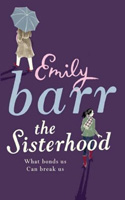 Elizabeth Greene is devastated when her boyfriend of 10 years leaves her for someone else. After a night of drowning her sorrows leads to an unexpected one-night stand, Elizabeth finds herself pregnant and alone. Helen has just discovered she has a sister she didn't know she had. Bored with her privileged life in France and driven by a need to gain her parents' approval, Helen sets out to find her sister and reunite her with her long-lost mother. When her search leads her to Elizabeth the two women become closely linked. But their connection to one another is founded on a dark deception.
---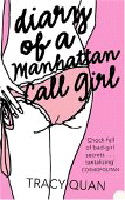 Sex and the City creator Darren Star is involved in a TV series for HBO based on Tracy Quan's Diary of a Manhattan Call Girl. It will be an ensemble show that will look at 'how power, sex and money collide through the eyes of a group of highly paid escorts'. Star had initially developed it as a feature film, with the original Pretty Woman Julia Roberts reportedly attached at one stage.
---
NAME CHANGE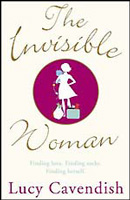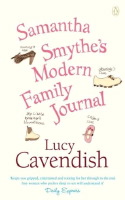 English journalist Lucy Cavendish's paperback version of The Invisible Woman has undergone a name change - to Samantha Smythe's Modern Family Journal. Out in March, it's about Samantha who lives with her second husband John and their two children, Bennie and Jamie, plus her son Edward from her first marriage. Life becomes even more chaotic when her ex-husband John the First turns up for the first time in five years.
---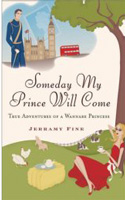 Someday My Prince Will Come - Jerramy Fine (2008)
Jerramy Fine was raised by hippie parents in Colorado, all the time believing that she was switched at birth and actually came from an aristocratic background. Fascinated by royalty, at six she spies the Queen's first grandson Peter Phillips' name on the Windsor family tree and decides then and there that he's her future husband. She even sends a few letters to him c/o Buckingham Palace. As a young adult, she heads to a faraway kingdom (England) to study and circulate in noble circles. Most of the men she meets are appalling (I actually think she'd have done better with the likes of the Mitchell brothers from Eastenders) but Jerramy just couldn't keep away from any guy with a posh accent and floppy Hugh Grant hair. Having taught herself etiquette courtesy of Debrett's and styled herself along the lines of Grace Kelly, she is soon receiving invites to ring in the new millennium in an Indian royal palace and proposals to marry a gay aspiring politician. Along the way, she rubs shoulders with royals including Princess Anne (Peter's mother), Diana's brother Earl Spencer and Fergie. But just as it looks like Jerramy's time in England has come to a miserable end, her prince appears. It may sound a crazy thing to do but Fine's tale about searching for her Prince Charming and believing in the power of dreams is truly enchanting.
7/10
---
YOU GOTTA HAVE FRIENDS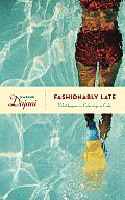 Try some of these titles which have friendship at their heart.
Fashionably Late - Nadine Dajani
When the ever-obedient Aline Hallaby fails her accounting exams, she doesn't tell anyone, instead fleeing with her best friends to a Cuban resort town. What happens in Cuba stays in Cuba, right?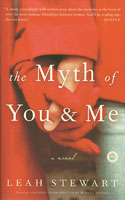 The Myth of Me & You - Leah Stewart
Once inseparable best friends, Cameron and Sonia have been apart since falling out 10 years ago. Then Cameron's mentor dies and leaves a request that she find Sonia and deliver a secret package.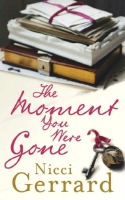 The Moment You Were Gone - Nicci Gerrard
Almost 20 years after Gaby's best friend Nancy disappeared from her life, Gaby is watching TV when she recognises Nancy. Suddenly, the friend she thought she'd lost for good is within her reach. But does Nancy want to be found?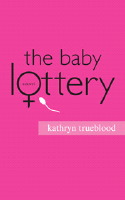 The Baby Lottery - Kathryn Trueblood
The story of five college friends nearing 40 and the ways their relationships are tested when Charlotte decides to have an abortion.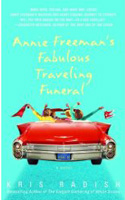 Annie Freeman's Fabulous Traveling Funeral - Kris Radish
Katherine Givens receives a package with the ashes of her free-spirited childhood friend, Annie (who has died of ovarian cancer) along with instructions for a procession that will take Annie's closest friends on a trip across America, sprinkling her remains at meaningful places.
---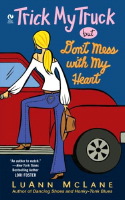 Trick My Truck but Don't Mess with My Heart - LuAnn McLane (2008)
Candie Montgomery has left a good job in Chicago and headed back to her Kentucky hometown to help out in her family's used-car business. But as she rolls into town, she's surprised to discover that the small-town welcome she expected is sadly lacking. Her twin, Sarah, soon reveals why the townsfolk have been shunning her - they blame Candie for her sister's broken engagement to her close friend Nick. Somehow she's been exposed as the other woman despite being gone for two years. It's a shame she doesn't have her own boyfriend to help put a lid on the gossip. But then a good-looking guy in the pub, Tommy Tucker, puts his hand up for the job - and Candie seems all too willing to let him fill the vacancy. Then Candie comes up with a proposition for Nick that may just save the family business and help fix her sister's broken heart. Just the ticket for anyone seeking some light-hearted fun and romance from some sassy Southern characters. McLane says the storyline was inspired after she watched Trick My Truck on the Country Music Channel. It is the third in her series of Southern romantic comedies, which she pitched as GRITS Lit (Girls Raised in the South). 'I wanted to write novels that small-town girls could relate to as if the stories were written about their lives,' she said.
6/10
---
DID YOU KNOW? Comedienne and voice-over artist Alison Larkin has a novel out in March - The English American - which has developed from her one-woman autobiographical show about how the British-raised girl goes to America to meet her birth mother.
---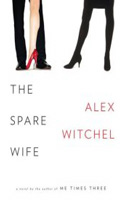 The Spare Wife - Alex Witchel
Ponce Morris is a beautiful, rich widow who's been dubbed 'the spare wife' because she's the perfect companion to powerful couples. She'll go to sports events with the husbands and throw dinner parties and shop with the wives. She's non-threatening because the two things everyone knows for sure are that Ponce doesn't like sex and doesn't have a romantic bone in her body. But then aspiring journalist Babette Steele finds out that Ponce is having an affair with a socially prominent married man and decides to break the scandal in a juicy magazine piece. Out in February. Witchel is a staff writer for The New York Times Magazine and author of Me Times Three.
---
AUTHOR NEWS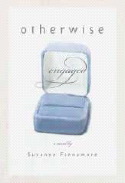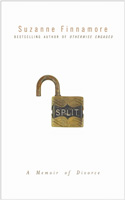 You may well have followed Californian journalist Suzanne Finnamore through marriage and pregnancy. There was Slightly Engaged (where the heroine obviously became a bride), and then her memoir The Zygote Chronicles (when she gave birth to her son). Now this April you can read the next chapter in her latest memoir Split, where she details her divorce. From her early clue - a cocktail napkin on which her husband had scribbled someone else's name - to the night he came home, told her she looked beautiful, changed his clothes and announced he was leaving; to coming out the other side of divorce.
---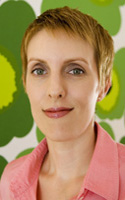 Find out about why Australian author Allison Rushby is using a new pen-name and which three fictional characters she'd invite for dinner.
---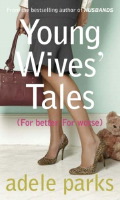 Young Wives' Tales - Adele Parks (2007)
This is the sequel to her debut novel Playing Away (2000), where newly married Connie risks it all with an affair with a brash colleague. In Young Wives' Tales, Lucy has stolen her friend Rose's husband, Peter, but is now finding life may have been better as a mistress. With barely a maternal bone in her body, she often escapes to her stockbroking job to get away from her four-year-old daughter Auriol. Meanwhile, Rose is making sure she's the best mum possible, making organic meals, volunteering on school committees, not showing her two sons that their father's betrayal has devastated her - even though it was more than six years ago. To avoid rocking the boat, she even allows her friends and family to sign her up to a night course and starts dating again. Their friend Connie, happily married to Luke and a working mother, has managed to stay friends with both women. But her world is rocked when the man she had an affair with, John Harding, turns up at the school gates. The story is expertly told from the varying viewpoints of Lucy, Rose and John.
8/10
Adele Parks' next novel Tell Me Something is due out in May. Published by Michael Joseph, its synopsis is: ' has wanted two things her entire life - an Italian husband and lots of rosy-cheeked bambini. The first is ticked off, thanks to handsome Roberto, the second is proving a little harder to achieve . . . But when Roberto loses his job and decides to leave London for Italy and the family business, Elizabeth hopes the different climate might lift her hormone levels and boost her chances of conceiving. Except she hasn't counted on a wily mother-in-law nor the language barrier - nor, for that matter, the cracks in her marriage that seem to be growing deeper by the day. Does she want a baby at any cost? And why is she suddenly craving the company of a sexy American tutor?'
---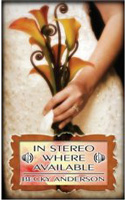 MAKING HER DEBUT
Becky Anderson
Her debut novel, In Stereo Where Available, is out now. Phoebe Kassner is a 29-year-old virgin, and, having just been dumped by her boyfriend, she doesn't see that situation changing anytime soon. Meanwhile, her twin sister Madison - aspiring actress and small-time model - has just been eliminated on the first round of Singing Sensation. When Phoebe, victim of a fake phone number written on a cocktail napkin, receives a surprise voice mail from a guy named Jerry, she takes pity on him and calls, setting in motion a serendipitous love story neither of them saw coming. And suddenly Madison has a romance of her own, as one of 12 women competing for two men on a ruthless, over-the-top reality show. It's published by Medallion Press. The author, recently awarded a Bachelor of Arts from the University of Maryland, is a married mother of four.
---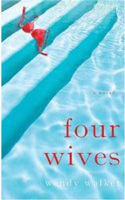 Four Wives - Wendy Walker
On the outside, it appears as though Love Welsh, Marie Passetti, Gayle Beck and Janie Kirk lead enviable lives, with marriages to successful men, beautiful children and designer homes. But in the wealthy suburb of Hunting Ridge, appearances mask a deeper truth - these four wives are anything but perfect. As they try to maintain a facade of bliss, behind closed doors they each face their own crises of infidelity, abuse, self-doubt and the ghosts of a troubled past. Out in February. The Connecticut-based author is a former financial analyst and attorney who is now a stay-at-home mum to three sons.
---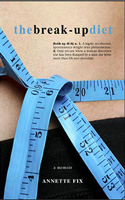 AUTHOR NEWS
Annette Fix always believed in happily-ever-after and was busy working her five-year plan: marry her golf-pro boyfriend, homeschool her preteen son, become a famous writer and retire to Fiji. When her boyfriend moves out, Annette finds herself on the Break-Up Diet, consuming vast amounts of chocolate and exercising by diving blindly into the shallow end of the dating pool. Working as an exotic dancer to bankroll her aspiring writing career and support her son alone, Annette uses her blue-collar instinct to survive. The memoir, The Break-Up Diet, will be released on Valentine's Day. The Californian-based author is a former screenwriter who is also a senior editor at www.wow-womenonwriting.com.
---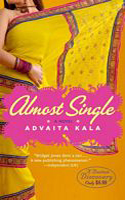 AROUND THE WORLD (INDIA)
Here's the first in our occasional series, bringing your attention to chick lit books that have grabbed a country's attention but may not yet be known more widely around the world.
Described as Bridget Jones donning a sari, Almost Single, by Advaita Kala, is about Aisha Bhatia who is a guest relations manager in a five-star hotel in Delhi. An independent woman making her way in a society still beset by traditional values, she hates her job (where she has a philandering boss and even has to organise her ex's wedding), and is on the lookout for love. There's lots of stilettos, pink dresses and gay friends as she parties with her best friends, Misha and Anushka. And of course there's an Indian mother trying to find her a boyfriend. Kala lives in New Delhi where she works in the hotel industry. In regards to the Bridget Jones comparisons, she has reportedly said she believes her book is closer to Sex and the City, with its themes of women bonding.
ONE TO WATCH OUT FOR - The semi-autobiographical book by Bombay journalist Meenakshi Reddy Madhavan, of the Compulsive Confessor blog.
---
TEEN LIT
Looking for some hot new releases in the young adult chick lit field. Try these about some school girl cliques . . .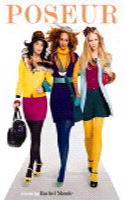 Poseur - Rachel Maude
Charlotte Beverwil, Janie Farrish, Melissa Moon, and Petra Greene don't hang out together at their Los Angeles high school and they wouldn't be caught dead dressing like one another. But what they do share in common is a fierce passion for fashion. So when these four sophomores are put in a class together to create their own fashion label, they clash. Janie thinks Melissa and Charlotte are rich poseurs who put on airs and spend thousands to buy their images from famous designers. They think Janie's just a Valley poseur trying to fit in where she doesn't belong. And Petra couldn't care less about any of the above. Can a nostalgic francophile, a mousy punk, a ghetto-glam egomaniac and an idealistic hippie make beautiful couture together? The second book is out in September.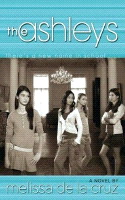 There's a New Name in School - Melissa De La Cruz
Book 1 in the Ashleys series introduces readers to the gorgeous, rich and fashion-forward girls who rule Miss Gamble's Preparatory School for Girls - and, yes, they are all named Ashley. Lauren Page has gone to the same school with them her whole life, and the Ashleys, if forced to remember, might recall only a faint memory of shoving mud in the poor girl's mouth in kindergarten. But Lauren is no longer the loser she once was. And though she has completely changed her exterior from bargain-basement cast-offs to off-the-runway couture she is still the same person on the inside. And she's had enough of the current regime. Look out, Ashleys. There's a new name in school. Watch out for Book 2, Jealous?, in April and Book 3, Birthday Vicious, in August.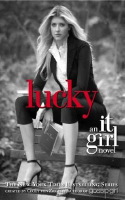 Lucky: An It Girl novel - Cecily Von Ziegesar
From the author of the popular Gossip Girl franchise comes this fifth book in the It Girl series. Jenny Humphey is making a splash at Waverly Academy, an elite boarding school in New York horse country where glamorous rich kids don't let the rules get in the way of an excellent time. But is Waverly big enough for Jenny, her roommates Callie and Brett, and the infamous Tinsley Carmichael? They're all beautiful, captivating, and a little bit crazy. . . but there can only be one It Girl. The next book, Tempted, is out in June.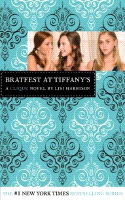 Bratfest at Tiffany's - Lisi Harrison
The ninth book in the Clique series is out in February. The Clique is an elite group of 13-year-old girls from the wealthy suburbs north of New York City. Through the coolly observant eyes of their leader, Massie Block, we enter a sophisticated suburban world of ferocious put-downs, fabulous gossip and fantastic hair. The only thing harder than getting in is staying in.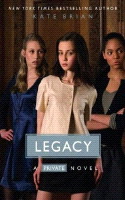 Legacy - Kate Brian
The sixth book in the Private series about Easton Academy is out in February. After Cheyenne Martin's death, the girls of Billings Hall need to elect a new leader. Reed Brennan suddenly has access to power she never imagined. Gossip is reported to her immediately, she has first dibs on everything from dining tables to dorm rooms, and Billings' most powerful alumnae are at her beck and call. Reed knows that the Billings leaders have a tainted legacy: Ariana was institutionalised, Noelle was expelled, and Cheyenne just died. History has a way of repeating itself at Easton, and now that Reed has everything she's ever wanted, she has everything to lose. The next book, Ambition, is out in May.
Other teen-lit writers to watch out for include Meg Cabot, Zoey Dean, Sara Hantz, Louise Rennison, Sara Shepard, Megan Tinley.
---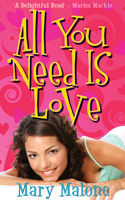 AUTHOR NEWS
Irish author Mary Malone's second novel, All You Need is Love, is out now. Georgina loves working as a newspaper features reporter but isn't quite so satisfied in her private life. She feels trapped by her responsibilities to help her widowed father with her younger siblings. Being offered promotion to the news desk is a dream come true, particularly when sexy Tim takes her under his wing. Her first assignment is to investigate the increasing teenage drug problem. When she discovers how prevalent drugs have become and how much nearer to home they are than she'd ever suspected, she becomes obsessed with breaking the chain of suppliers, despite the risks involved for herself and her family. Georgina's work colleague, Val, has issues of her own to deal with. Her little girl, Jodi, wants a Daddy for Christmas. Though Val laughs it off at the time, an unfortunate accident changes her whole perspective and she has little choice but to go on a 'Daddy' hunt to save her daughter's life.
Malone's next novel, about a woman who has to start again after a house fire wipes out a lifetime of memories and keepsakes, is due for publication in 2008.
---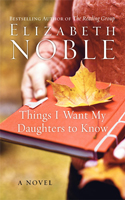 Things I Want My Daughters to Know - Elizabeth Noble
When Barbara realises her time is running out, she writes letters to her four daughters, aware they'll be facing the trials and triumphs of life without her at their side. But how can she leave them when they still have so much growing up to do? Take Lisa, in her mid-30 but incapable of making a commitment; or Jennifer, trapped in a stale marriage. Amanda is the traveller, always distanced from the rest of the family, and Hannah is still only a teenager. But by drawing on the wisdom in Barbara's letters, the girls might just find a way to cope with her loss and possibly set themselves free to enjoy life. Out in February, from the author of The Reading Group.
---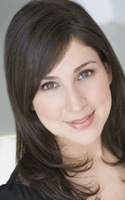 Find out which actors Brenda Janowitz sees for the roles of Scot on the Rocks' characters and which chick lit authors she loves the most.
---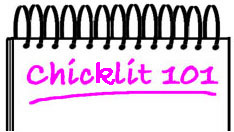 For those of you who have made a new year's resolution to write a chick lit book this year, maybe you should first check out these writing advice books from authors who've been there and done that.
See Jane Write: A Girl's Guide to Writing Chick Lit - Sarah Mlynowski & Farrin Jacobs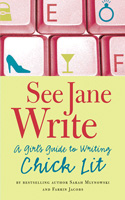 Writer Sarah Mlynowski (Me vs. Me) and editor Farrin Jacobs team up in this easy-to-read guide which defines the genre and offers advice on how to create believable characters, develop a plot and get it published. There's also words of wisdom from other chick lit authors, including Meg Cabot, Marian Keyes and Sophie Kinsella.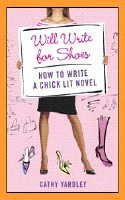 Will Write for Shoes: How to Write a Chick Lit Novel - Cathy Yardley
This guide draws upon author Cathy Yardley's (LA Woman) years of teaching about writing commercial women's fiction to give step-by-step methods for writing and selling a successful chick lit novel. From the history of chick lit to writing a synopsis, it also includes agent and publisher listings.
---
HOLIDAY READ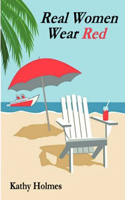 Real Women Wear Red - Kathy Holmes
Forty-something Kate 'Cyn' Francis changes her name, hair colour and age in order to snag a younger man on a Caribbean cruise. But first she meets two other single women looking for love. There's Sandy Brown, a 20-something who's eager to get over a broken heart, and retiree Millie Evans, who having recently sold her publishing empire, is on a succession of one-week cruises, looking to reconnect with a past love.
---
DEAR DIARY
It's that time of the year again where you can turn over a new leaf and start a new diary. Or if you'd prefer, start reading one of the chick lit books with 'diary' in the title. Check out these books on some domestically challenged individuals or get stuck into our Club Challenge titles.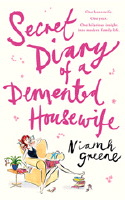 Secret Diary of a Demented Housewife - Niamh Greene
When Susie's aunt gives her a housekeeping journal, she expects Susie to use it for jotting down nutritious recipes and planning household budgets. But Susie has more important things on her mind . . . Like how to keep sane while trying to control a four-year-old diva and a thrill-seeking toddler. Not to mention managing a demanding husband who expects a home-cooked meal at least once a fortnight plus there's the small matter of the lone father at playgroup who's clearly smitten. Susie's journal chronicles a hectic year in the life of a stay-at-home mother, whose one ambition is to possess an outfit that is free of snot stains.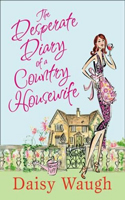 The Desperate Diary of a Country Housewife - Anonymous
Dreaming of moving to the country with its fresh air, green fields and a new life for the family in a rambling cottage? Now for the reality check: instead you discover your home is a national slug hotspot, your ceiling is collapsing, your lav is leaking and you can't get a decent haircut. As she enters dangerous liaisons with the builder, will it work out for the best for freelance journalist Martha Mole or has she made one big mistake? It's written by Daisy Waugh and is based on her Country Mole column in UK's the Sunday Times newspaper.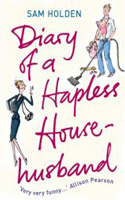 Diary of a Hapless Househusband - Sam Holden
When father-of-two Sam loses his job, he reluctantly agrees to stay at home while his wife returns to work. Secretly thinking this whole parenthood thing will be a breeze, Sam soon realises just what exactly it means to be a stay-at-home parent. Inevitably, domestic mayhem ensues. Desperate to get his life back on track, Sam seizes upon a variety of mad schemes, but just as things look like they're beginning to fall into place, he makes a very surprising discovery...
---
Sleeping with Ward Cleaver - Jenny Gardiner (2008)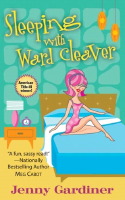 Claire Doolittle is not-so-happily married to Jack, who has morphed from dream man into a modern version of bossy, dull Ward Cleaver of 50s sitcom fame. Sex has been relegated to a Sunday night chore, her body is showing signs of her five pregnancies and with little help around the house she tells Jack, that unlike Jerry Maguire's famous line of 'you complete me', he diminishes her. But while their marriage needs resuscitation, it seems both partners can still attract the opposite sex. An old boyfriend gets back in touch with Claire while one of Jack's sexy, young colleagues turns on the charm. Will they both be tempted or can they ignite their passion for each other? This debut novel, winner of the American Title III competition, is an engaging, thought-provoking and humorous insight into what happens when harried meets surly. You won't be sleeping til you've finished it.
8/10
---
INDUSTRY NEWS
The nominations for Romantic Times 2007 Reviewers' Choice Awards are in. Selected by their team of reviewers, the winners will be announced at a Pittsburgh conference in April and published in the June edition of the magazine.
---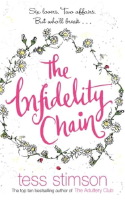 The Infidelity Chain - Tess Stimson
Jackson is married to Ella, who's sleeping with William, whose wife Beth is falling for daughter Cate's boyfriend Dan . . . who's the weakest link? Ella Stuart has worked hard to achieve the perfect work-life balance: a career as a paediatric doctor, a charming husband in Jackson Garrett and a passionate, worldly lover in William Ashfield. William knows he could never choose between his mistress of eight years and his troubled wife Beth and is grateful he's never been asked. But when tragedy strikes out of the blue, Ella's carefully ordered life is derailed. Unable to play the accommodating mistress any longer, Ella examines her long relationship with William, and finds it wanting. But her personal nightmare has repercussions for everyone linked to her.
---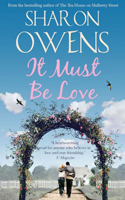 AUTHOR NEWS
Irish author Sharon Owens' next book It Must Be Love is due out in February. It's about Sarah Cameron who runs away from marriage to the very eligible George Rochester and ends up in a seaside village on the west coast of Ireland. And when her dearest friend, Abigail, suddenly marries George and starts a family with him, Sarah knows there is no going back. As the summer progresses, Sarah begins to make new friends; including a reclusive widower, a kind-hearted bookworm, an opinionated newspaper columnist and a secretive would-be husband-killer. Can Sarah make a go of her new business enterprise and forge a meaningful life for herself as the Queen of Ice Cream?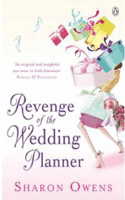 Owens also has Revenge of the Wedding Planner - the UK version of The Trouble with Weddings - out in April. It's about two women who are chalk-and-cheese partners in the Dream Weddings company which caters for the over-the-top and sometimes downright bizarre requirements of Belfast's brides. When Julie chickens out of her own relationship and heads to Galway and an affair with a young barman, Mags is left to deal with a rock star and supermodel's wedding demands, as well as her own domestic crises.
Owens is best known for her books, The Teahouse on Mulberry Street and The Ballroom on Magnolia Street.