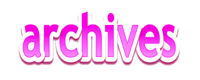 ---
FEBRUARY 2008
---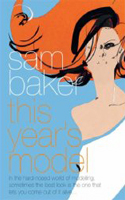 This Year's Model - Sam Baker
From the British editor of Red magazine and author of Fashion Victim comes this novel about backstabbing (literally) in the world of fashion from New York and Milan to Tokyo. When Lou McCartney, fashion reporter on The Post, finds out that her half-sister Scarlett has gone missing in Japan, she's left guilt-ridden and reeling. Lou and Scarlett have been estranged since Lou's father dumped her mother for a younger model, and Scarlett was catapulted to fame as a child model. After Scarlett's career stalls, she heads to Tokyo, one of the toughest fashion gigs in the world. And then vanishes. Lou turns to her best friend, Annie Anderson, a former investigative reporter, for help in tracking down what happened to Scarlett.
---
Infidelity: We take a look at books that focus on dangerous liaisons from the viewpoint of the cheat, the mistress or the victim.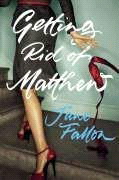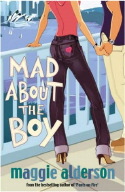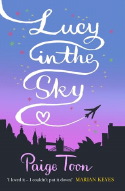 ---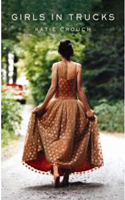 MAKING HER DEBUT
Katie Crouch's first novel Girls in Trucks is being touted as the new The Girls' Guide to Hunting and Fishing. Sarah Walters is a reluctant Camellia Society debutante in Charleston, South Carolina, where etiquette means everything. She tries hard to follow the rules such as standing up straight in cotillion class and attending lectures about all the things that Camellias don't do. (Like ride with boys in pick-up trucks). Sarah's post-college life sees her land in New York City, where she works as an editorial assistant and jumps into the big-city dating pool with her fellow displaced Carmellias. As Sarah begins to doubts her roots, a family tragedy brings her back home. It's out in April.
---
COVER NEWS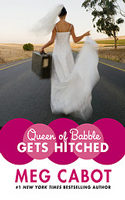 Here's the cover of the third instalment in Meg Cabot's Queen of Babble series. Queen of Babble Gets Hitched is out in June. Its synopsis reads as follows: 'Things are looking up at last for Lizzie Nichols. She has a career she adores in the field of her choice (wedding gown restoration), and the love of her life, Jean-Luc, has finally proposed. Life's become a dizzying whirl of wedding gown fittings - not necessarily her own - as Lizzie prepares for her dream wedding at her fiancé's chateau in the south of France. But the dream soon becomes a nightmare as the best man - with whom Lizzie might once accidentally have slept . . . no, really, just slept - announces his total lack of support for the couple, a sentiment the maid of honor happens to second; Lizzie's Midwestern family can't understand why she doesn't want to have her wedding in the family backyard; her future, oh-so-proper French in-laws seem to be slowly trying to lure the groom away from medical school and back into investment banking; and Lizzie finds herself wondering if her Prince Charming really is as charming as she once believed. Is Lizzie really ready to embrace her new role as wife and mistress of Chateau Mirac? Or is she destined to fall into another man's arms? One thing's for sure: this is a wedding no one is likely to forget - if it ever even happens at all.'
---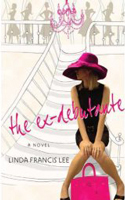 AUTHOR NEWS
The latest release from Linda Francis Lee, author of The Devil in the Junior League, takes a look at the world of Texan debutantes. The Ex-Debutante is about Carlisle Wainwright Cushing who, having failed to execute the correct curtsey at her debut, escaped Texas and became a successful Boston divorce lawyer. Carlisle is now summoned home to represent her mother in her latest divorce and rescue the troubled Symphony Association Debutante Ball, which her family has sponsored for years. Her fiance, who has no idea she's an heiress, can't know that she's organising the ball, handling the dramas of the debs, settling her mother's case - and coming face to face with the true love of her life, whom she ran out on when she left Texas. It's out in April.
---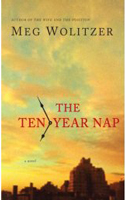 The Ten-Year Nap - Meg Wolitzer
For a group of four New York friends, Amy, Jill, Roberta, and Karen, the past decade has been largely defined by full-time motherhood. Educated and reared to believe that they would conquer the world, they then left jobs as corporate lawyers, investment bankers and film scouts to stay home with their babies. But when Amy gets to know a charismatic working mother of three who appears to have fulfilled the classic women's dream of having it all - work, love, family - without having to give anything up, a lifetime's worth of concerns opens up. Out in March.
---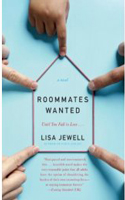 NAME CHANGE
Chick lit favourite Lisa Jewell is re-releasing her 2007 book 31 Dream Street under the title Roommates Wanted. In 1990, Toby Dobbs received a big Victorian house as a wedding present from his father, but his marriage is over within a month. So he posts an ad seeking the 'Unexpectedly Alone' to become his roommates. Fifteen years later the eccentric people he takes in are still living with him. But he has fallen in love with neighbour Leah Pilgrim and wants to begin a new life with her. But first they have to help the roommates move on with their lives and then move out.
---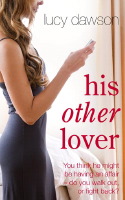 His Other Lover - Lucy Dawson (2008)
When Mia trips over her live-in boyfriend Pete's mobile on the way to the bathroom one night, she reads a text message that makes her world fall apart. The message from Liz is far too intimate to be from a work colleague. Is Pete really capable of having an affair? Mia doesn't have much time for cheaters - she no longer sees her best friend Katie because she couldn't be trusted around her boyfriends. So Mia calls in sick to work and starts on a quest to uncover the truth. With the evidence indicating that Pete is indeed having an affair with an actress called Liz, Mia decides to start playing dirty to get rid of the other lover. If she's not going to walk out, then she sure is going to fight back. A captivating debut that will have readers cheering on Mia and her underhand tactics. The only negative was an inconclusive ending which left me wondering if the last few pages were missing.
8/10
---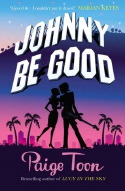 Meg Stiles is heading off to Los Angeles as the new personal assistant to wild boy of rock Johnny Jefferson. Her glam new life in sun-drenched LA is a whirlwind of showbiz parties and backstage passes. But cool, calm Christian, in town to write his famous friend's biography, helps keep Meg's feet firmly on the ground. But with Johnny's piercing green eyes and a body Brad Pitt would kill for, how long will it be before she's swept right off them again?
---
Who are the most wicked bosses and backstabbing co-workers in chick lit novels? Find out in our Evil at Work Top 10.
---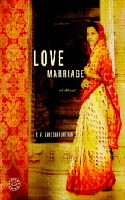 AROUND THE WORLD Sri Lanka
V.V. Ganeshananthan's debut novel, Love Marriage, is out in April. In war-torn Sri Lanka, there are two kinds of marriage: the Arranged Marriage and the Love Marriage. As an American-born daughter of Sri Lankan immigrants, Yalini is caught between the tradition of her ancestors and the modern world in which she lives. She is summoned to Toronto to help care for her dying uncle, Kumaran, a former member of the Tamil Tigers. Yalini traces her family's roots and how they have been affected by the country's conflicts through a series of family marriages. Vasugi Ganeshananthan is the American-born daughter of Sri Lankans and is a New York-based journalist.
---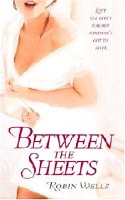 Between the Sheets - Robin Wells
Everyone in America thinks Emma Jamison gave the president-elect a fatal heart attack during an illicit sex romp. Nobody believes that she wasn't the call girl with the president-to-be. So Emma packs up and moves to a small town in Los Angeles to escape her infamy and to start over. But when her grandmother starts dating the grandfather of district attorney Max Duval, the quiet life she was seeking disappears. The last thing Max needs is a scandal with only a few weeks to go until the election. If only they could find the girl who really was with the president-elect that night.
Did you know? Political daughter and author Kristin Gore has co-written a screenplay, Nailed, about a receptionist who has a nail accidentally shot into her head by a clumsy workman, eliciting wild sexual urges. She goes on a crusade to Washington to fight for the rights of the bizarrely injured where she meets an immoral congressman who takes advantage of her sex drive. Jessica Biel and Jake Gyllenhaal are reportedly attached to star. Nailed is obviously not based on her Sammy's Hill and Sammy's House series but the main character shares the name Sammy Joyce. Filming is due to start in April and the movie's due in 2009.
---
INDUSTRY NEWS
Australian readers have voted for their top 101 all-time books, through the Dymocks Booklovers program. Jane Austen's Pride and Prejudice (which we'll claim as 19th century chick lit!) topped the list. The only modern chick lit title selected was Helen Fielding's Bridget Jones's Diary at No. 67.
---
AUTHOR NEWS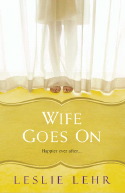 Leslie Lehr has a new novel out this month. Wife Goes On is about four very different women who are drawn together through divorce. For mother-of-two Diane, the end of her marriage to a gambler means she is finally free to explore what's next, even if it means starting over with a mountain of debt. Lana came to Hollywood to make it as an actress but instead, found a role as arm candy for a movie star husband. After his very public affair, she decides that playing the humiliated spouse isn't her idea of a career, and seeks out a new one. Homecoming queen Bonnie and football star Buck were the golden couple everyone envied. Now Buck has walked out, leaving Bonnie with two young children. Divorce lawyer Annette knew the odds going in, but once she fell for Jackson, she closed her eyes and took the leap. She always hoped they'd make it, but some secrets just can't be ignored.

Catch up with author Leslie Lehr as she talks about divorce, living happier ever after and her movie script.
---
AUTHOR NEWS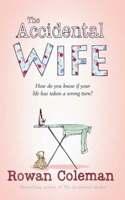 Rowan Coleman, the author of The Accidental Mother and The Baby Group, has another novel coming out this April. The Accidental Wife is about Alison James, who thinks she might be living the wrong life. She loves her husband Marc and their three children but somehow she seems to have lost herself. And she worries that she's being punished for how it all started - for the day she ran away with her best friend's boyfriend. Mother of two Catherine Ashley knows she's living the wrong life and her thoughts keep returning to the love of her life: Marc. And she still wonders whether Alison stole her life as well as her boyfriend. Then Alison moves back to the town where they grew up.
---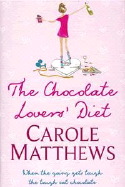 The Chocolate Lovers' Diet - Carole Matthews (2007)
The women of The Chocolate Lovers' Club are back. Lucy's boyfriend Aiden (aka Crush) has gone missing in Australia, and she thinks he's seeing another woman. Autumn's relationship with co-worker Addison is going well but her drug-dealing brother Richard is back from 'rehab' in the US, and is in trouble with some very unsavoury sorts. Nadia and her son are living with Chantal but thinking about giving her gambling husband, Toby, a second chance. And Chantal is trying to speak to her husband Ted - especially after she has some unexpected news - but he's avoiding her. Love the opening line: 'There are two types of women, I've found. There are those who are addicted to chocolate and there are bitches.' But even though I am a chocoholic, even I found the chocolate references too frequent - these women would even self-medicate their leg falling off with a bite of chocolate-covered peanut brittle.
6/10
---
COVER STORY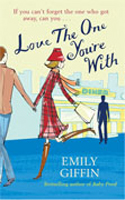 Here's a real sneak peek at another big release of 2008. The covers of Emily Giffin's Love the One You're With have just been made public. The book, out in May, asks the question: how can you truly love the one you're with, when you can't forget the one who got away? The synopsis says: 'Ellen and Andy's first year of marriage doesn't just seem perfect, it is perfect. There is no question how deep their devotion is, and how naturally they bring out the best in each other. But one fateful afternoon, Ellen runs into Leo for the first time in eight years. Leo, the one who brought out the worst in her. Leo, the one who left her heartbroken with no explanation. Leo, the one she could never quite forget. When his reappearance ignites long-dormant emotions, Ellen begins to question whether the life she's living is the one she's meant to live.'
---
BOOK NEWS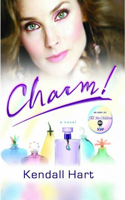 For non-watchers of American daytime soaps, follow carefully. Kendall Hart is a character on All My Children, originally portrayed by Sarah Michelle Gellar and now Alicia Minshew. Raised by her adoptive parents, Bill and Alice Hart, Kendall later goes to Pine Valley to find her biological mother, Erica Kane. Jump ahead many years and Kendall, the co-owner of a cosmetics company, writes a novel while her husband Zach is missing. Now that book Charm! has made it on to bookshelves in the real world. The thinly veiled 'roman a clef' centres on Avery Wilkins, who runs her own New York cosmetics company, Flair, and is launching a new perfume, Charm! But her financial backer Finn Adams, had died and left his share of the company to his socialite daughter, Parker. Throw in some troublesome boyfriends, a long-lost sister and the sudden appearance of a woman claiming to be her birth mother, and Avery is forced to question everyone's loyalty and her own beliefs.
Did you know? This is not the first time an All My Children character has penned a novel. Having It All by Kendall's mother Erica Kane (played by Susan Lucci) was published in 1997. Fans of Australian soapies want to know why this trend hasn't caught on Down Under - who knows what literary gems might have been penned by Alf Stewart (Home and Away) and Harold Bishop (Neighbours)!
---
BOOK NEWS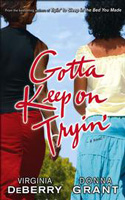 Authors and best friends Virginia deBerry and Donna Grant have reunited the two heroines of their 1997 novel Tryin' to Sleep in the Bed You Made. The recently released sequel Gotta Keep on Tryin' finds Patricia and Gayle as co-owners of the Ell & Me Company, a business they founded based on a character Gayle created years ago for her daughter, Vanessa. Gayle is still living with the ghost of her gambler husband Ramsey as she deals with her rebellious teenager and dating other men. Pat and Marcus look like the perfect couple but behind closed doors their marriage is challenged by the stresses of a two-entrepreneur household and a paternity crisis. DeBerry and Grant report that they are in the process of getting Tryin' to Sleep in the Bed You Made made into a movie.
---
THAT'S ENTERTAINMENT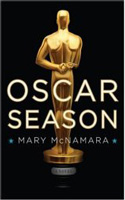 It's Oscars week so it's the perfect time to indulge in some Hollywood gazing. For those who like some mystery mixed up with egotistical personalities, try Mary McNamara's Oscar Season. Hollywood is becoming literally cut-throat in the weeks leading up to the Academy Awards, as many industry players begin turning up dead. For Juliette Greyson, the public relations director at a swanky LA hotel where many celebrities stay, the deaths become even closer to home when someone murders her ex-husband, Oscar-nominated screenwriter Josh Singer. Can she uncover who is behind what the media are calling the Oscar curse? McNamara is a Los Angeles Times reporter.
Also check out Celebutantes by Hollywood kids Amanda Goldberg and Ruthanna Khalighi Hopper.
---
CHICK MEMOIR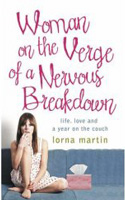 Woman on the Verge of a Nervous Breakdown - Lorna Martin
Lorna Martin's life is in chaos. She is embroiled in a dysfunctional relationship and is close to quitting her job as a high-flying journalist. Having missed three flights in 10 days, she finds herself seeking solace in the airport bar at 7am. Egged on by her friends, she signs up for some intensive therapy. What follows is a glorious journey of self-discovery. For Lorna, therapy involves owning up to feeling jealous of her baby nephew and admitting that she's secretly expecting The One to come and save her. And she still can't stop herself from sabotaging her prospects with a certain Doctor McDreamy. But with support (and not a little exasperation) from her friends and long-suffering sister, some serious setting-the-world-to-rights sessions involving too many bottles of wine, and the help of her inscrutable shrink, Lorna feels like she might just be getting her life together. Out in April.
---
VALENTINE READS
Looking for some romance this Valentine's Day? Here's some books all about love, from romantic comedies to real tearjerkers . . .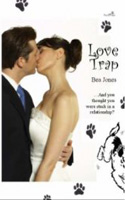 Love Trap - Bea Jones
Helena is meeting with the solicitor of her soon-to-be ex-husband, Adam, to iron out the details of their impending divorce. Negotiations progress surprisingly smoothly - until the question of the custody of their dog, Slim Pickings, arises. And now, trapped in a broken-down lift with only Adam for company, Helena is beginning to find that her almost-ex-husband is getting a little too close for comfort.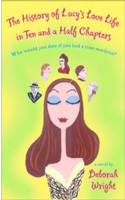 The History of Lucy's Love Life in Ten and a Half Chapters - Deborah Wright
Lucy's love life needs a boost. When she isn't flirting with the gorgeous guy at the newsstand, she's daydreaming about torrid affairs with Lord Byron and George Clooney - anyone but her boyfriend Anthony. So she does what any sensible woman would do: she steals a time machine and tracks down the great lovers of the past. From Casanova to Byron, Lucy's dating pool expands to truly historic proportions. But she quickly finds that even the world's most renowned lovers have their limitations - and that her true love may be much closer to home.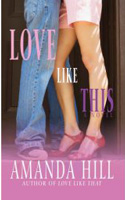 Love Like This - Amanda Hill
The sequel to Love Like That, where Dalton Moss has left behind her single party girl days in Los Angeles to live as Mrs Roman Duquesne in Washington. Now she's a devoted wife who keeps company with scholars and the political elite. When Dalton is told about a secret her husband has kept from her, she wonders if she should never have left LA behind. Is this testing their love for one another - or ultimately, proving that it was never meant to be?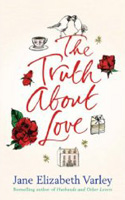 The Truth about Love - Jane Elizabeth Varley
Sally seems to have everything: she's married to banker Edward, has a baby son and has just moved into her dream Victorian house in London. Yet she struggles with the legacy of Edward's past: his ex-wife and resentful step-daughter. When Sally discovers the house holds a secret, her need to escape the strains of her marriage, coupled with a desire to use her brain, leads her on a quest to discover the truth. Whilst Sally sacrificed her career for love, Anna has done the opposite. The workaholic TV producer moves into the garden flat downstairs. Working on the new reality show Marriage Mender leads her to ask questions about the importance of love and family. Then an error of judgment threatens to destroy everything she has worked for - and leaves her wondering about her entire life.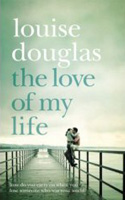 The Love of my Life - Louise Douglas
Olivia and Luca had known each other nearly all their lives, but when they eloped to London they broke the hearts of those closest to them. Luca's parents run a restaurant in the north-eastern seaside town of Watersford, and his mother, Angela, has never forgiven Olivia for causing a rift in her family. Then Luca dies in a car accident and Olivia returns to Watersford, where she is drawn into an affair with his married twin brother Marc.
LOVE IS ALL AROUND Watch out for more love titles out later this year:
Love Hunt, by Fiona Walker; Love the One You're With, by Emily Giffin; All You Need is Love, by Carole Matthews; I Think I Love You, by Allison Pearson; The Love of Her Life by Harriet Evans; Sweet Love, by Sarah Strohmeyer; To Love, Honour and Betray, by Kathy Lette; What's Love Got to Do With It? by Lucy Broadbent
---
NEW RELEASES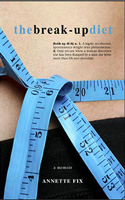 The Break-Up Diet - Annette Fix (2008)
According to Californian-based Annette Fix, the break-up diet 'occurs when a woman discovers she has been dumped by a man she loves more than life and chocolate'. Annette was working as a topless dancer to support her son Josh and her writing career, when her boyfriend Kevin rang to tell her their two-year relationship was over. With candour and humour, Annette details through journal entries how she loses her appetite before she dives back into the dating pool to find a man ready for happily ever after. Tongue-in-cheek recipes such as Guilt Stew, Adrift Soup and Sexual Stir-Fry are scattered throughout to add extra flavour. Annette is one tough cookie, who is willing to bare all literally as she fights to ensure life doesn't get her down. A memoir for those who've lived through the emotional turmoil of a painful break-up. My only problem with the book was a personal one - I just didn't feel any affinity or sympathy for the writer, which meant I wasn't rooting for her or felt she'd earnt a happy ending. But Fix's writing indicates she'd have a strong chick lit voice if she chose to write fiction in future.
7/10
---

We talk to Ekene Onu about The Mrs Club and her recent book launch in Lagos, Nigeria.
---
HOLIDAY READ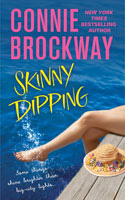 Skinny Dipping - Connie Brockway
Mimi Olson is crushed to learn that her family's Minnesota summer retreat is up for sale. Unless someone can get the cash to save it, the house that has been theirs for over 100 years will go under the hammer. But Mimi has always been a slacker, with a lifetime of avoiding obligations behind her. She moves into Chez Ducky, hoping that a miracle will save the house. When she meets the man next door, her life changes direction in ways she never could have imagined.
---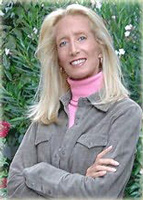 AUTHOR NEWS
Jane Heller, author of 13 chick lit novels including Some Nerve and An Ex to Grind, has a non-fiction book coming out in August. Tentatively titled Confessions of a She-Fan, it details her account of the time she spent following the New York Yankees to their baseball games, at home and on the road, during the 2007 season.
---
Shops are bursting with red roses and hearts . . . it must be Valentine's time. If you've had more than enough of all the romantic sentiments, head to our Can't Buy Me Love Club Challenge, with books centred around Valentine's Day and break-ups.
---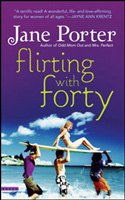 Heather Locklear has signed on to star as Jackie in a TV movie adaptation of Jane Porter's Flirting with Forty. Jackie is a divorced mother of two who becomes romantically involved with a much younger man while on holiday on the brink of her 40th birthday. It will screen as a holiday movie on the Lifetime network in December.
---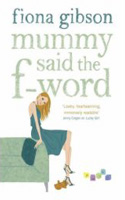 Mummy Said The F-Word - Fiona Gibson
Bambino is a glossy parenting magazine aimed at yummy mummies. Their ideal mother always looks immaculate, never lets her children watch TV and only ever eats organic food. So how will Cait, a chaotic single mother of three, go as its new agony aunt? But she soon realises that the women who are writing to her really do need help, and ultimately she finds herself taking her own advice. And things take a romantic turn when she starts a correspondence with a reader - a single dad who merely signs his name 'R' . Meanwhile, her life outside work is complicated by her best male friend, the kids' dad, and the TV repairman, all of whom seem to be taking an interest in her.
---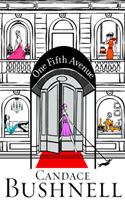 AUTHOR NEWS
TV show, movie, book . . . It seems there's a big year ahead for author Candace Bushnell. The television adaptation of Lipstick Jungle premiered in the US last week as Bushnell cut the ribbon to open New York Fashion Week with the show's stars Brooke Shields, Kim Raver and Lindsay Price. In May, Sex and the City: The Movie arrives on the big screen. And in August, her next novel One Fifth Avenue about the women of the exclusive Manhattan neighbourhood will arrive at bookstores.
---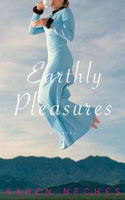 Earthly Pleasures - Karen Neches (2008)
Skye Sebring is a hospitality greeter in Heaven - a place where you use a Wishberry to order chocolate or a room makeover and you can watch what's happening on Earth via TV channel Earthly Pleasures. She is far from angelic though - I mean who else would pipe Highway to Hell through the sound system to scare the newly dead? But she is obviously good at her job, as she shows the ropes to thirteen-year-old Chelsea who has died in a skateboarding accident. When Ryan Blaine, a son of a former US president and favourite with Earthly Pleasures viewers, turns up briefly before being revived, she feels drawn to him. His marriage is in trouble because his wife Susan just hasn't been the same since she had a devastating car accident. Even though Skye is one of the few new souls with no wish to live on Earth, she wins the honour and has to attend a class on life's important lessons revealed through the lyrics of five Beatles songs. What will happen when she arrives in her new destination and will she ever see Ryan again? Read this for the heavenly description of life in the hereafter, the mystery surrounding Ryan's wife and a coma victim, and to discover which Beatles songs are the secrets to a happy life. A true pleasure to read - it's a book with real soul and heart-warming spirit.
8/10
Karen Neches talks about what inspired her to write Earthly Pleasures and which Beatles song authors should listen to.
---
SCREEN SCENE
Filming has begun this week on the Confessions of a Shopaholic movie, with star Isla Fisher (Rebecca Bloomwood) being spotted with her baby daughter out and about in Stamford, Connecticut - one of the movie's locations. For diehard fans of the book, we've also spied a casting sheet of some of the roles, which shows there is a Luke, a Tarquin (Suze's cousin in the book), a Derek Smeath (bank manager) plus a Denny and George assistant to sell Rebecca that scarf.
---
BOOK NEWS

Liz Tuccillo, the co-author of the best-selling dating advice book, He's Just Not That Into You, has a novel out in June called How to be Single. Its synopsis reads as follows: 'How to be Single charts the romantic misadventures of sassy New Yorker Julie and her four single friends. Fed up with the Manhattan dating scene, Julie heads off on an extended round-the-world trip in search of the elusive secret of romantic happiness: from the open marriages of sophisticated Parisiennes to the Indian arranged-marriage system; from submissive Japanese Geisha girls to ruthless female Israeli soldiers, Julie attempts to learn the secrets of these women's success. Will she return a wiser person? Will her experiences change her? Meanwhile, her four friends have romantic dramas of their own to contend with.' A movie based on He's Just Not That Into You, starring a big-name cast including Drew Barrymore, Scarlett Johansson, Jennifer Aniston and Ben Affleck, is out in August. Tuccillo was also a writer on the Sex and the City TV series.
---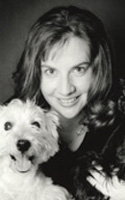 Does Eileen Cook, author of Unpredictable, believe in psychics and what has she been doing to promote her book?
---
CHICK MEMOIR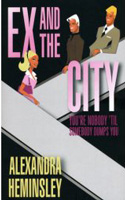 Ex and the City - Alexandra Heminsley
Heminsley, a freelance journalist, gives a humorous account of life in the single lane and how to survive being dumped. The self-proclaimed Queen of the Dumped has been ditched in a variety of ways and places, including a restaurant and a graveyard. In fact when she told one boyfriend she was writing a book about being dumped, he broke up with her.
Did you know? Alexandra Heminsley reportedly worked alongside an incognito Renee Zellweger at a London publishing company when the actor was researching her Bridget Jones role.
---
AUTHOR NEWS

The Devil Wears Prada author Lauren Weisberger's new book has finally been christened. Chasing Harry Winston is out in May. Its synopsis is: 'How far would you go to change your life in a year? Emmy finds herself single for the first time in years. She vows to find a man on every continent for some pure no-strings-attached fun. Adriana is stunning and can have any man she desires. Yet she wants an eligible bachelor who'll slip a five-carat Harry Winston diamond on her finger. Leigh has a doting boyfriend that most girls would kill for. But when literary bad boy Jesse Chapman asks to work with her, she just can't refuse. Knocking back raspberry mojitos one night, the three friends make a pact - to change one thing in their lives by the end of the year.'
---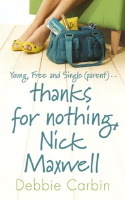 Thanks for Nothing, Nick Maxwell - Debbie Carbin
Rachel Covington thought her life was perfect - with her fabulous, flirty life full of parties, clothes and hairdos. Then she hooks up with the cutest guy in her office, Nick Maxwell, but soon finds herself not only dumped - but pregnant. Should she keep the baby and change her life forever or keep things exactly the way they are? This is the debut novel from the Kent-based author.
---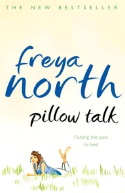 INDUSTRY NEWS
Freya North's Pillow Talk has won the Romantic Novel of the Year 2008 title. Awarded by the Romantic Novelists' Association at a lunch in London this week, Pillow Talk is about sleepwalking jeweller Petra Flint and insomniac musician Arlo Savidge, whose teenage love affair is reawakened by a chance encounter at an ice-cream shop. 'Petra is the girl we all dreamt of being and Arlo the man we all wanted to meet,' the RNA judging panel said. 'Who doesn't wonder 'what if...' to the long-lost first love?'
---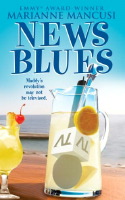 News Blues - Marianne Mancusi (2008)
When Maddy Madison is offered an investigative producer spot on a new News 9 San Diego show, she is hoping it will take her one step closer to her dream job on Newsline - and away from puff pieces about Killer Cosmetics and Pudgy Pets. But first she has to become accustomed to working directly with anchor Terrance Toller who can't get enough of his face on screen and needs three hours notice of a shoot to prepare his hair and make-up. Things are also looking up when she is partnered with a cute new cameraman, Jamie, but she is disappointed to learn he comes with a fiancée. During a handbag shopping spree over the border in Tijuana, Mexico, a stallholder tells her about a drug tunnel into the US and Maddy thinks she's on to the scoop of her life. But she doesn't realise how close the story will come to her own family - and what she'll have to risk to get it broadcast.
6/10
---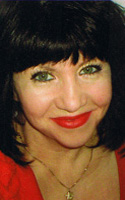 Find out why Milly Johnson, author of The Birds & the Bees, is learning to wrestle and what her next two books are about.
---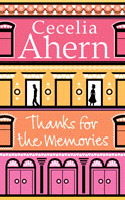 COVER STORY
So is this the cover of Cecelia Ahern's Thanks for the Memories? The book, out from HarperCollins in April, questions how can you know someone if you've never met? Joyce Conway remembers things she shouldn't and also develops a strong sense of deja vu after leaving hospital following a terrible accident. And for Justin Hitchcock, a series of intriguing gifts begin to arrive after he donates blood - and he is determined to find out who is sending them.
---
MAKING HER DEBUT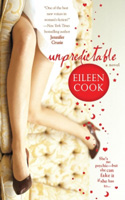 The debut novel from Vancouver-based Eileen Cook is out this week. Unpredictable is about Sophie Kintock who poses as a psychic to get her guy back by giving his new girlfriend a face reading designed to break them up. Faking psychic powers turns out to be easy, especially after a few lessons about the tricks of the trade from sceptic Nick. But her readings do a lot more than she could have predicted - and now she's being offered a job telling fortunes on the radio. Now she must decide whether to accept her rising stardom in a less-than-honest line of work.
---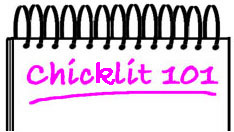 QUICK QUIZ Test yourself on your chick lit knowledge . . .
Marian Keyes' Anybody Out There focuses on which Walsh sister?
What sort of accident does Jordan have in Caprice Crane's Forget About It?
What is the name of Holly's husband in PS I Love You, by Cecelia Ahern?
What decade does Janie return to in Catriona McCloud's Growing Up Again?
Jessie Jones is the pen name of which author?
Wendy Holden's latest release is called . . .
Mrs Perfect is the sequel to which Jane Porter novel?
Which fairytale character is not part of a Sarah Strohmeyer title:

Sleeping Beauty
Rapunzel
Cinderella?

The 2007 movie Suburban Girl is based on which chick lit classic?
In which country is Luke's family estate in Meg Cabot's Queen of Babble?
---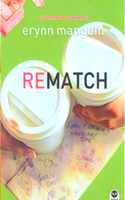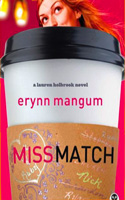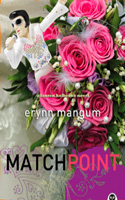 The final instalment in Erynn Mangum's Lauren Holbrook series is due out this year. In the first book, Miss Match, photographer Lauren finds the perfect guy for her sister and decides that since she's never going to marry, she will merely play matchmaker and help her friends find love. In Rematch, she is out to set up her best friend and boss, Brandon, and their receptionist Hannah. Match Point is out in June, and sees the tables turned on Lauren when her friends start matchmaking for her. The author has recently become engaged herself.
---
MAKING THEIR DEBUT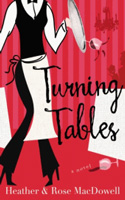 Identical twins Heather and Rose MacDowell have used their experience waiting tables for their debut novel out in March. Turning Tables is about Erin, who panics when she is downsized from her firm. Why else would the savvy 28-year-old take a job as a waitress? Life behind the apron at Roulette, Madison Avenue's newest exclusive haunt, is even worse than she imagined - from mangling orders to over-imbibing at a wine seminar, Erin finds herself in hot water with the egomaniacal chef and the owner's outrageous wife. Determined to prove that she won't crack under pressure, Erin begins to master the art of waitressing but her never-ending disasters quickly send her right back to the bottom of the food chain. Will she ever make it back to the real world?
---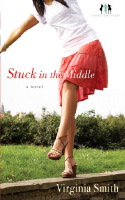 AUTHOR NEWS
The first book in Virginia Smith's Sister to Sister trilogy, Stuck in the Middle, is out this month. At 25, Joan Sanderson's life is stuck. Her older sister, Allie, is starting a family and her younger sister, Tori, has a budding career. Meanwhile, Joan is living at home with mum and looking after her kooky grandmother. Then a Christian guy moves in next door - a doctor, no less! Now Joan now has a goal - to get a date . . . if only her little sister wasn't such a flirt. Age Before Beauty will be available in February 2009 and Last But Not Least in 2010. Smith, one of three sisters herself, has been working as a full-time writer of contemporary humorous novels for the Christian market since 2006.
---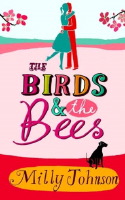 The Birds and the Bees - Milly Johnson (2008)
Romance writer Stevie Honeywell is counting down to her wedding, when fiancé Matthew goes away on a business trip. Then Adam MacLean, a big, loud, red-haired Scot, turns up on her doorstep, with evidence that his love Jo and Matthew have actually gone away together to Majorca. Stevie, who's heard all about Adam's abuse from Jo, can now see why her friend could no longer stay with this psycho, while Adam takes one look at the flour-splattered wreck of a woman and can understand why any man would leave her for his lovely Jo. But together they team up to wage some psychological warfare on the new couple. Single mum Stevie decides to let Matthew go without a fuss and she pretends to date Adam to drive them both wild with jealousy. So like the Scottish jig The Birds and the Bees, they all swap partners. And it's a dance where all four will discover that love can either sting you or be oh so sweet.
7/10
COMING SOON: Watch out for our interview with Milly Johnson where she'll explain all about The Birds & the Bees and much more.
---
MAKING HER DEBUT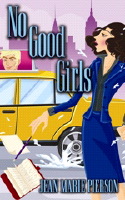 Jean Marie Pierson's debut novel No Good Girls is out in March. It's about Geri who works in children's book publishing and her three friends - Maria, Emmy and Sally - who struggle to find happiness and love in Manhattan with the help of a cantankerous fairy godfather and a gentle nudge from beyond. Pierson's background is dealing with book contracts.